Get that last laugh as this famous villain
A clever and easy makeup transformation that tells the world you're not clowning around. Follow the steps below and work on your evil grin and maniacal laugh and you'll be the card everyone remembers the most on Halloween.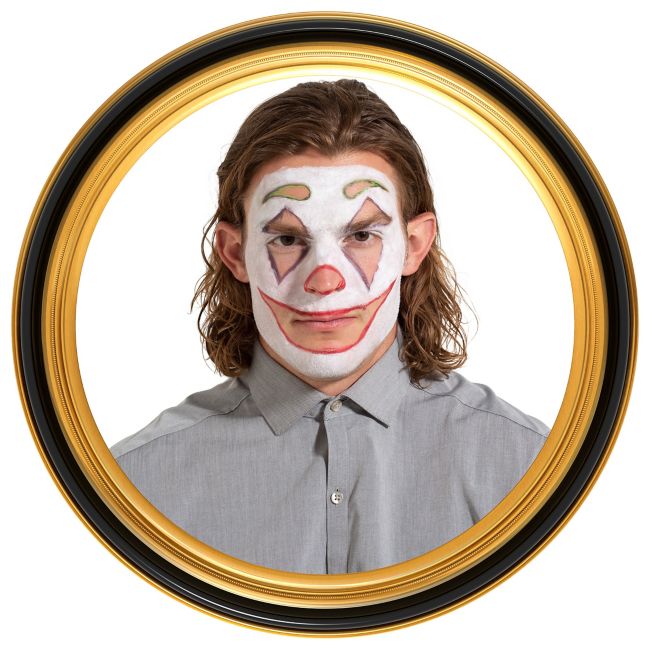 Step 1:
Begin by pulling your hair away from your face. Take purple makeup and outline your eyes with large diamond shapes. Use green makeup and draw an outline of clown eyebrows above the diamonds. Next, use red makeup and draw a wide, Joker smile around your mouth and a small circular shape on the tip of your nose.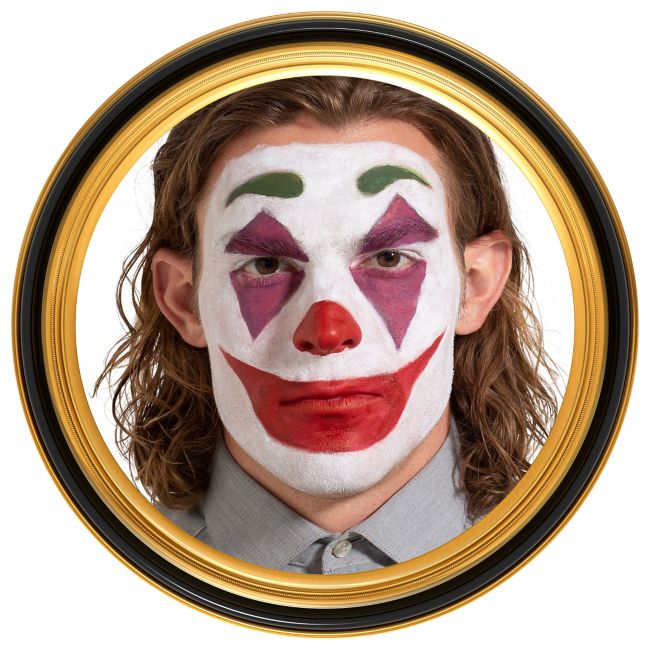 Step 2:
Use white grease paint to fill in the areas around the outlines you created before. Carefully fill in white above your eyelid and eye. By doing this you'll be separating the diamonds you created before into small triangle shapes.
Step 3:
Next fill in the diamond shaped areas around your eyes with purple greasepaint. Use green greasepaint to fill in your eyebrow outlines and fill in the mouth and nose with red greasepaint.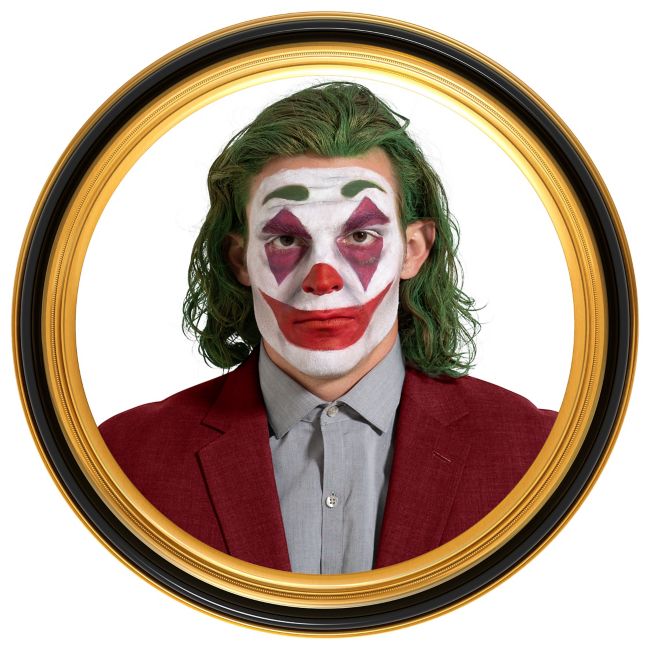 Step 4:
Take gray makeup and carefully highlight the natural contours and lines in your face. Contouring will add more depth to the makeup and your face.
Step 5:
Lastly, spray a combination of green, then highlight with touches of gold, hairspray. These final touches will give you a convincing Joker look (P.S. don't forget to work on your maniacal laugh).