Create a festive holiday front porch scene with colorful Christmas supplies from Party City. Use balloons, tinsel and your favorite holiday accents to create a cute scene that's perfect for outdoor displays. The balloon garland is a great way to add a big impact decor piece without the big price tag.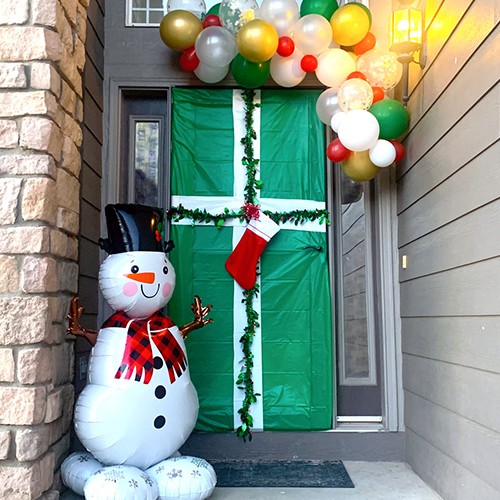 Supplies:
Festive Green Plastic Table Cover
White Plastic Table Cover
Holly Leaves & Berries Tinsel Garland (2)
Felt Christmas Stocking
Air-Filled Ginger Ray White & Gold Balloon Arch Kit 57pc
Red Balloons 15ct, 12in
Festive Green Balloons 15ct, 12in
Airloonz Snowman Balloon, 55in
Electric Balloon Pump
Tape and scissors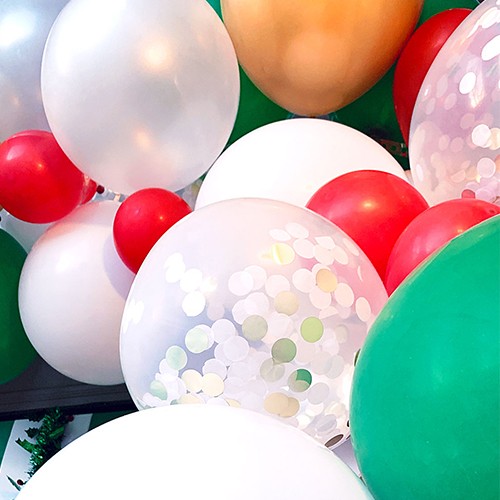 Step 1
Follow balloon garland kit instructions to create the balloon decor. Replace or add in some red and green to create a Christmas look. Hang the balloon garland above your front door and let it drape off to the side. Tip: Make sure the door can open freely without conflicting with the placement of the balloons.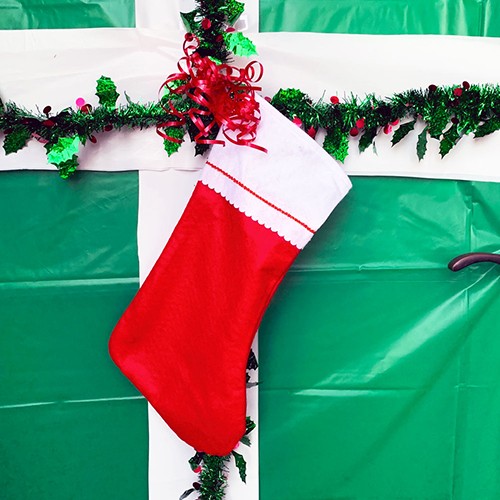 Step 2
Cover your front door with the green table cover and then accent with a strip of white table cover to create a wrapped gift look. Add in the tinsel garland and finish with a stocking in the center instead of a big bow.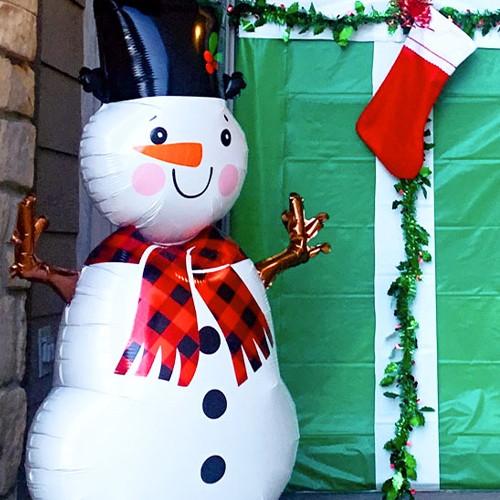 Step 3
Blow up the snowman balloon and set near your door.
You can customize the look of your own front porch display with various balloon colors and sizes. Add in snowflakes, ornaments, ribbon and even fake wrapped gifts.