Turn bah humbug popcorn into jingle pop!
Fill up cute little treat containers with popcorn pepped up with chocolate and sprinkles. Check out the steps below on how we made our jingle pop rock!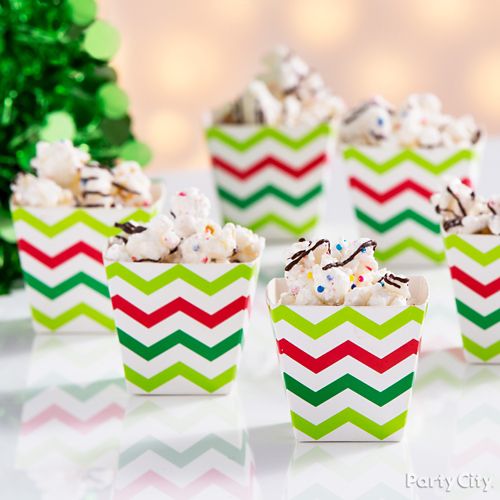 How-To
Ingredients:
Popcorn of choice
Candy Melts
Sprinkles
Supplies:
1) Prepare popcorn
Spread popped popcorn on a baking pan covered in parchment paper. We used unsalted popcorn, but any kind will do! After all, a tasting party is the perfect time to try something different.
2) Drizzle toppings
Melt Candy Melts using package instructions. Drizzle chocolate and sprinkles over the top.
3) Let dry
Make sure to place your toppings while the candy melts are still wet, so they'll stick.
4) Get creative!
You can keep things classic with white and dark chocolate candy melts, or mix things up with different colors and flavors—salty caramel, mint or peanut butter melts would each create quirky flavor combinations for your tasting party!