We heart fun icons!
Express yourself with a fun makeup tutorial inspired by emojis! Your friends will be all heart eyes when they see your DIY costume this year. All you'll need is a yellow shirt and the makeup shown below!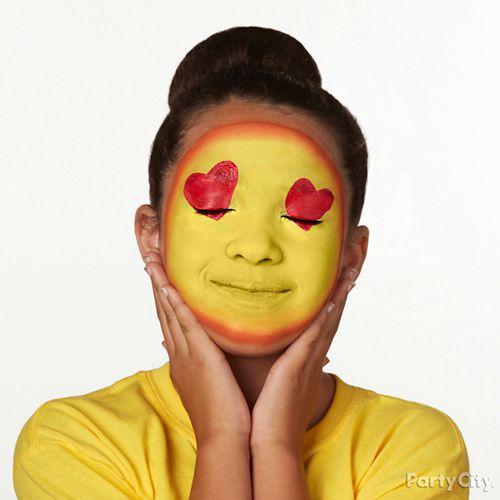 How-To
Supplies:
Yellow t-shirt
White, yellow, red and orange face paint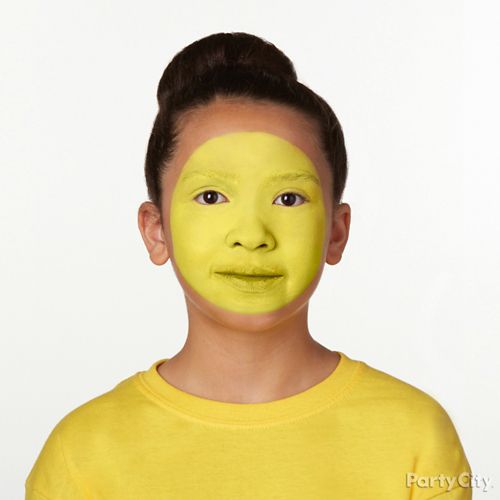 1) Step One
Create base with yellow face paint.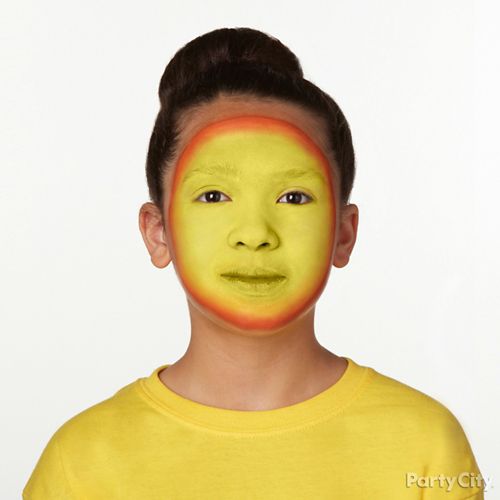 2) Step Two
Line outside with orange face paint.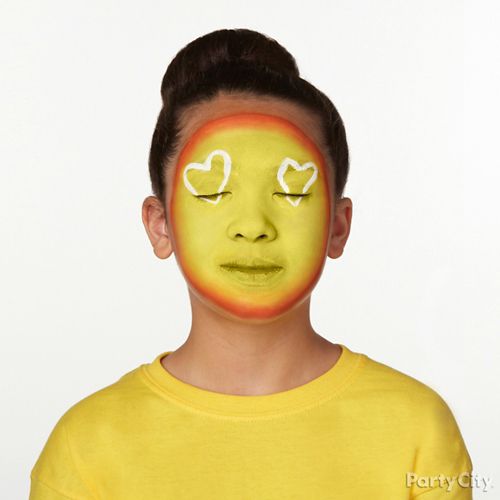 3) Step Three
Draw white hearts around eyes.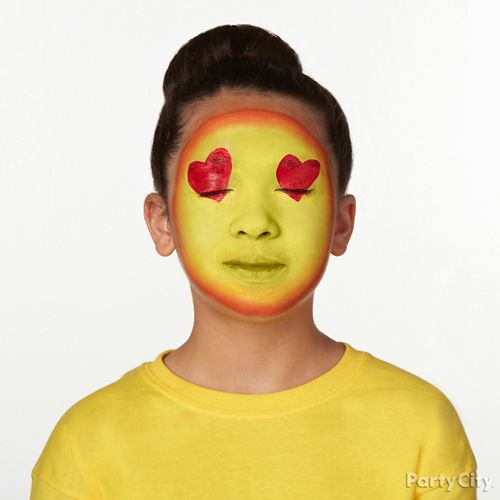 4) Step Four
Use red face paint to fill in hearts and add a yellow t-shirt.