This Halloween, more than ever, we want to ensure our shoppers and their little ones are being safe while having fun! We think incorporating a wagon into your child's costume can make sure that the good times roll as well as keep them socially distanced when needed! Check out these creative Halloween wagon ideas guaranteed that your trick or treaters have a wheel-y good time! Shop all Halloween Decorations and Supplies to deck out your own wagon.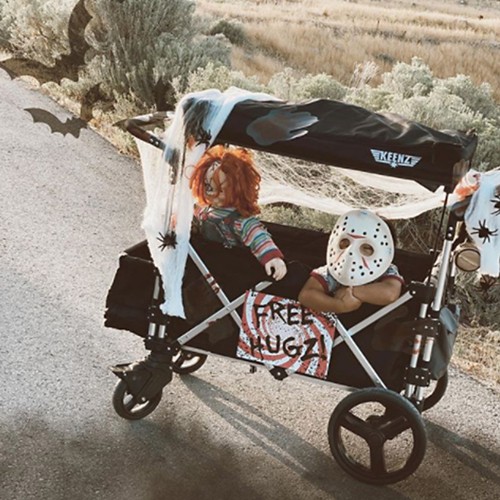 Idea 1: Chucky
This one is almost too cute to spook. A take on a movie that still sends chills down our spines… Chucky. The scare level on this wagon is easy to achieve by simply grabbing a mask, your scariest looking dolly (hey, we all have them!), and all the spiders, bats, and fake blood you can find! We will be sleeping with our nightlights on after this one.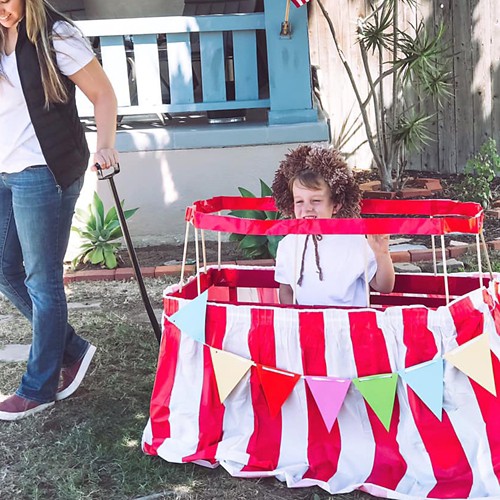 Idea 2: Circus
No scaredy cats here with this Circus inspired wagon. Construct a cage by using table cloths, banners, and other arts and crafts found around the house. Have your little animal dress in their favorite print and tour them around the block!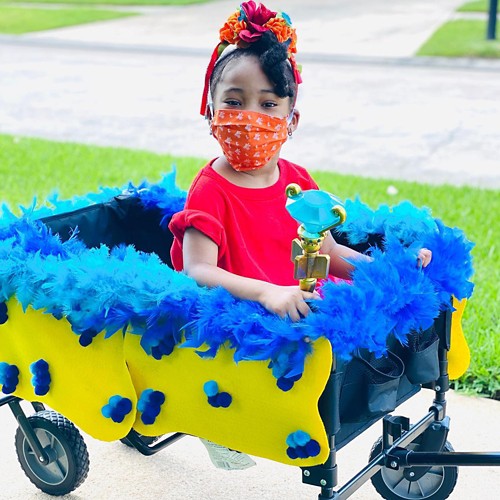 Idea 3: Elena of Avalor
Every Princess deserves a beautiful carriage and this little Elena of Avalor is staying safe on her journey this Halloween! We just love how this wagon is decorated with pom poms, construction paper, and boas (our favorite!). No Elena of Avalor costume is complete without her flower headband and scepter!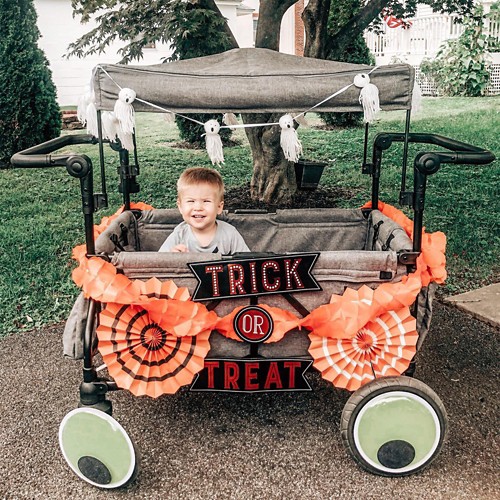 Idea 4: Ghost
This Spook-tacular inspired wagon is as fun as it is easy to make! Pick up your favorite Halloween decor from your local Party City and attach to your kid's wagon or bike! An eek-tactic Halloween is just a ride away!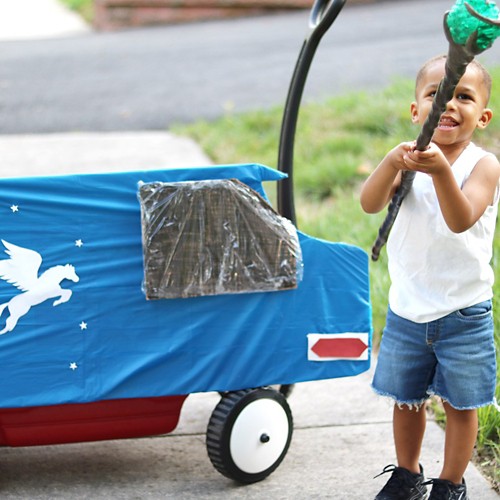 Idea 5: Onward
Switch your wagons to "O" and embark on a magical quest this Halloween! Get creative and construct your very own Guinevere by using a plastic table cover, some cut outs and don't forget a Wizard Stick. I know we will surely be on the search for a Phoenix Gem, or a delicious Peanut Butter Cup will do too!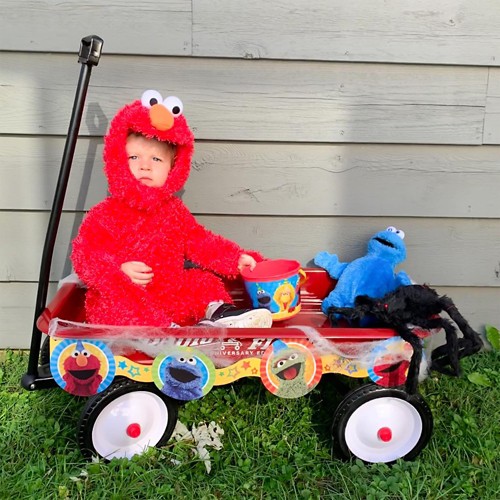 Idea 6: Sesame Street
A longtime favorite TV show is a great place to gather inspiration for your wagon design this year! Sesame Street has been a classic for as long as we can remember and costumes like Elmo, Big Bird and Cookie Monster never go out of style! Our aisles and online store is stocked with Sesame Street party supplies and accessories to help make your wagon decor bright, fun, and playful.