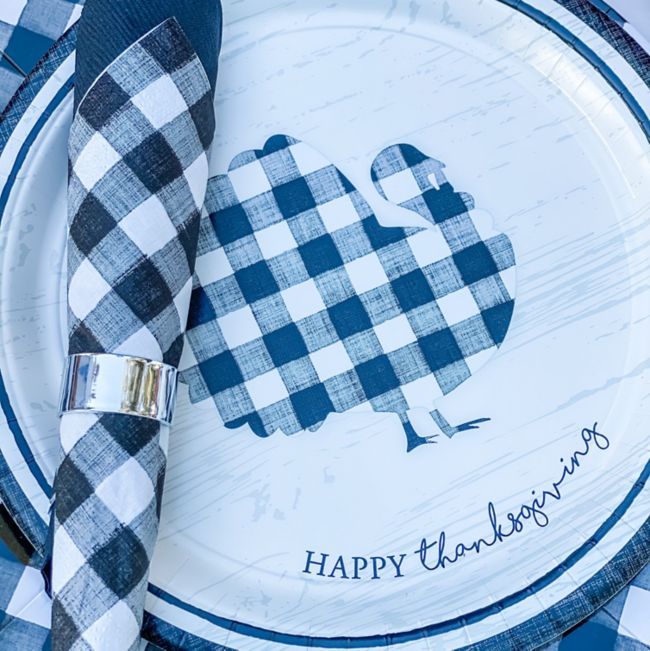 We took our gingham glamper on the road for an early Thanksgiving celebration! Traditional Turkey is just fine, but the black and white Thanksgiving line from Party City is simple and minimalistic…just gorgeous!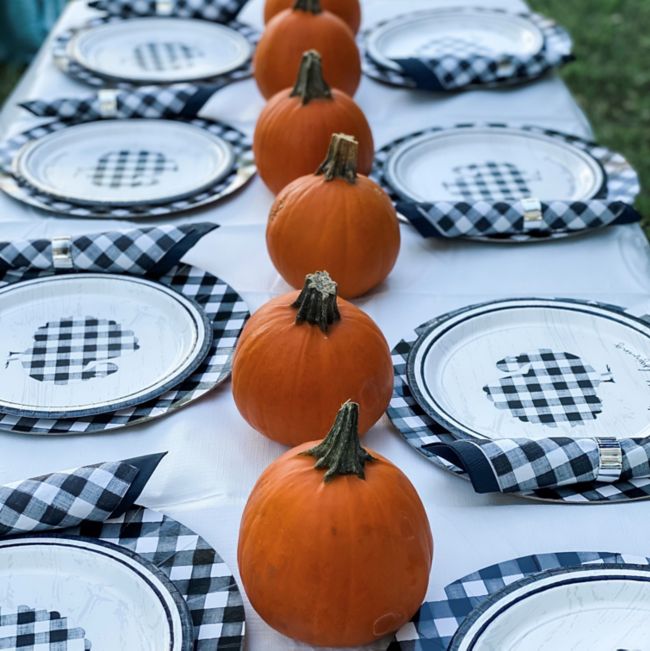 The great thing about this theme is it needs very little added to it to make it spectacular!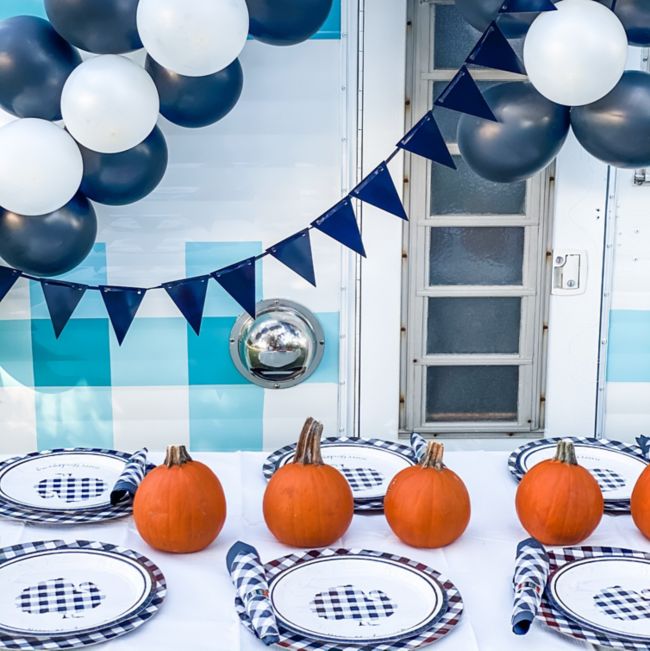 Do you know what I am most thankful for? This holiday was created for a party of eight for less than $50, thanks to Party City's new lowered prices!