There's something so special about fall. It's not only a beautiful season with its deep orange hues and the autumn foliage, but also reminds us of the fruits of the harvest. Creating a stunning fall tablescape is super easy and really sets the mood for any family dinner. It's also perfect for Thanksgiving, which will come faster than you expect.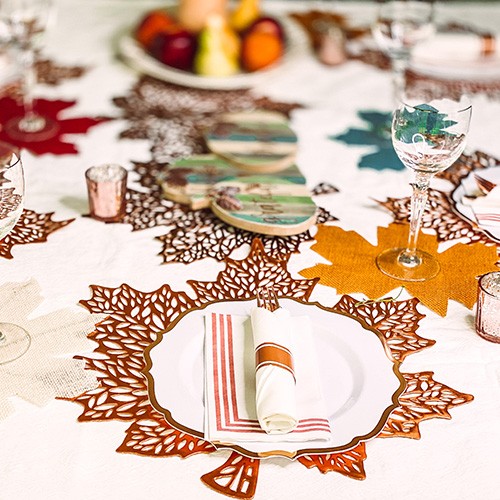 Supplies:
White Rose Gold-Trimmed Ornate Premium Plastic Dinner Plates 10ct
White Rose Gold-Trimmed Ornate Premium Plastic Dessert Plates 20ct
Rolled Metallic Rose Gold Premium Plastic Cutlery Sets 10ct
Rose Gold Classic Stripe Premium Guest Towels 16ct
Harvest Leaf Placemat
Metallic Bronze Leaf Table Runner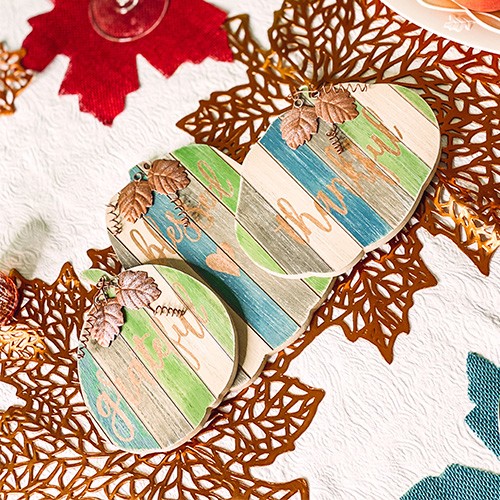 Instructions:
Define a color scheme. It can be burnt orange, dark brown and a metallic accent. Prefer a neutral tablecloth? White or beige goes well with any fall decor.
Elevate your decor by using metallic vinyl runners. Rose gold and copper hues give elegant warmth.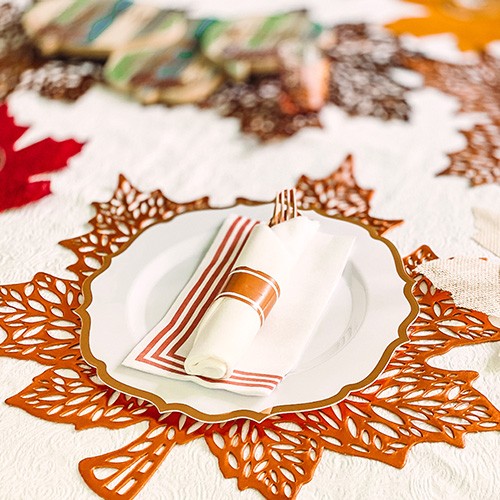 Choose tableware that coordinates with your color scheme. White and rose gold accents look elegant, especially with coordinating napkins and utensils.
Finish your tablescape with fall leaves, wood accents or small pumpkins. You may also add pinecones. Just use your imagination!