Decorate with harvest motifs like woodland critters, wood signs and warm colors! Fall is here! Celebrate the season with a beautiful fall classroom that's chock-full of cute details and warm colors; an orange, brown, red and yellow color palette is a must! Check out ideas on how to infuse fall into other areas of the room.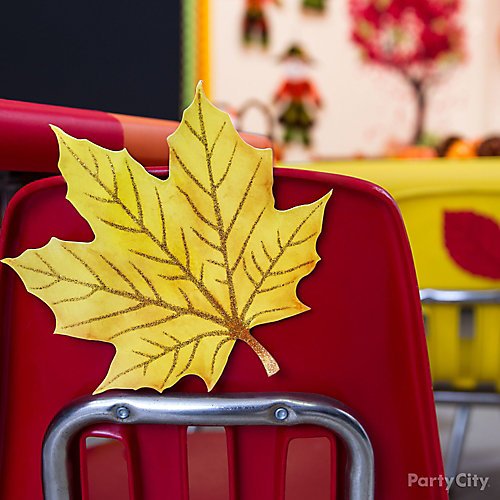 Idea 1: Use leaf cutouts for cute and quick chair garnishes!
Add a little detail to each of the kids' chairs with a leaf cutout! Alternate red and yellow leaf colors to match the table and make it look like the beginnings of a leaf pile.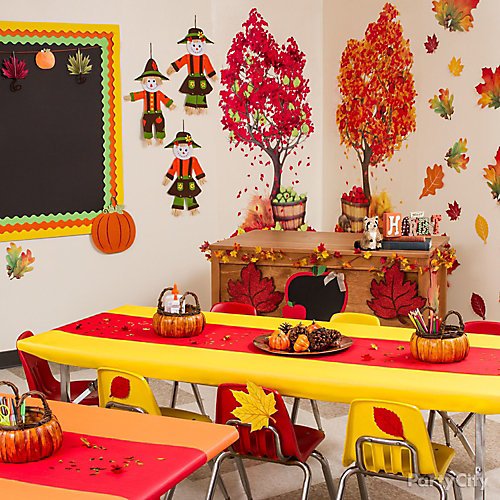 Idea 2: The leaves are turning, so make your classroom match!
Decorate the tables with orange and yellow table covers and cut a red table cover to make runners, then add pumpkin centerpieces filled with art supplies! Add cute fall scene setters, richly hued paper leaves and scarecrow friends to the walls.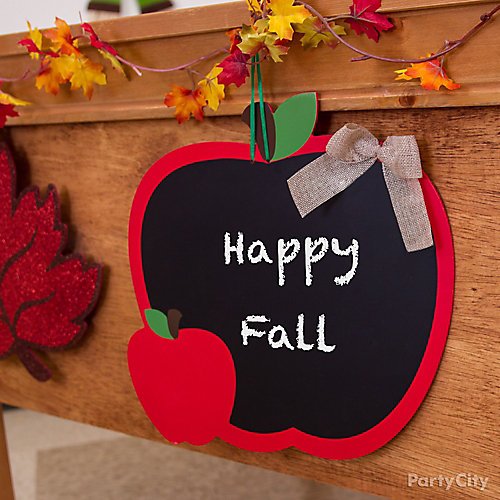 Idea 3: Teacher's gift idea: An apple chalkboard!
An apple chalkboard sign is cute for any time of the year, but a garland of fall leaves makes it even more festive. Write "Happy Fall" on the sign to celebrate!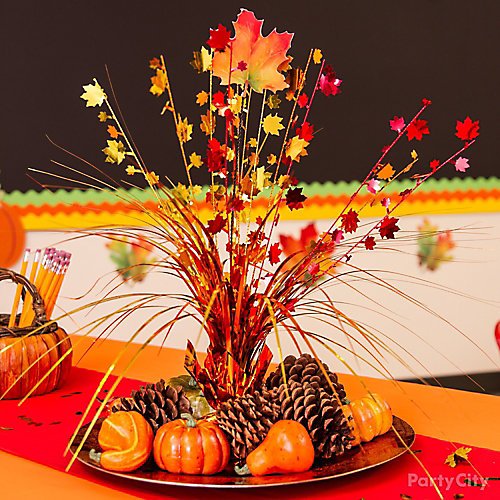 Idea 4: Fall is here!
Fall centerpieces can be a fun and eye-catching addition to your classroom. Pile up a gold charger with faux pine cones and gourds, then add a shiny foil fall leaves centerpiece to complete the look!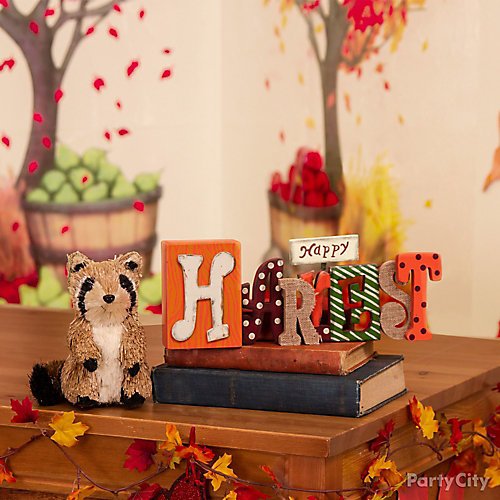 Idea 5: Give Teacher's desk an A+ look
Cute decor isn't just for kids! There are so many options for a beautiful fall classroom that's chock-full of cute details. For the teacher's desk, try rimming it with a fall leaf garland and placing a Happy Harvest sign on a small stack of books.