Create a tasty treats table to celebrate harvest time. Discover fall dessert and decoration ideas to complement your festive feasts! Sweeten the autumn season with a table spread of fall desserts and decorations. See how our fresh take on apple pies, pumpkin muffins and foliage decor bring out the coziness of the changing season, and be sure to share the bounty of sweet goodies by bundling them in fall-themed treat bags and rustic packages. Happy harvest!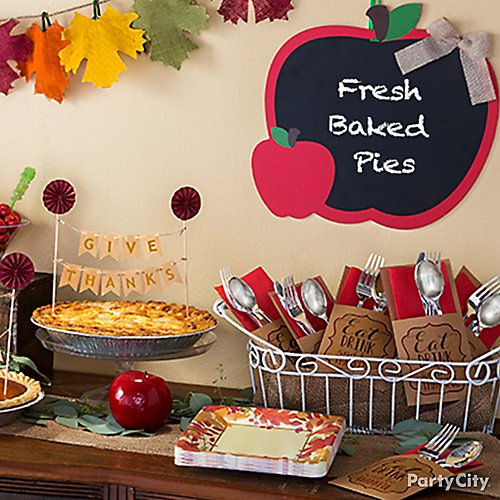 Idea 1: Enjoy the colors of the season from inside your home
Bask in the lush colors of the changing season with cozy fall decorations. Apple-themed decorating accents are perfect for your harvest of apple and pumpkin pies. Hang an elegant leaf garland above your table spread, and write a welcoming message on an apple chalkboard to invite your guests to partake of the bounty.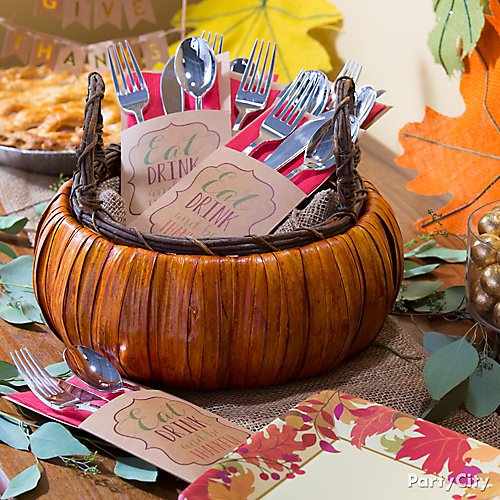 Idea 2: Keep your table setting tidy, neat and festive
Autumn is all about sharing the harvest, so welcome your guests to partake of the bounty with fall-themed cutlery holders. A rustic and earth-toned color palette makes this cutlery packet a perfect complement to the table setting at your casual fall feast.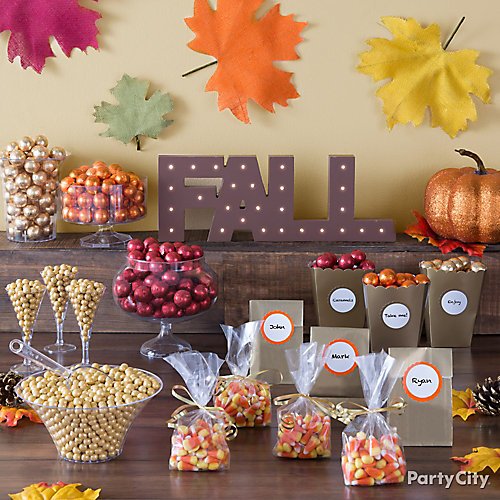 Idea 3: Nibble on fall colors in a candy buffet
Color your fall dessert candy table with the vibrant palette of autumn foliage. Bright candy corn, gold-hued wrappers and rustic red foil paired with shimmering pumpkins, a festive marquee sign, and earth-toned cardboard boxes create a bountiful spread fit for the season.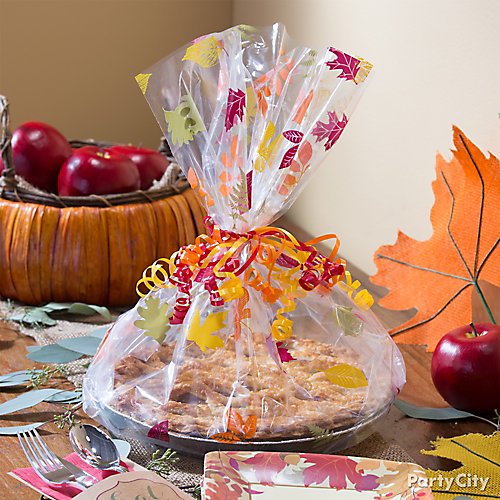 Idea 4: Share the sweet harvest of the season
Bundle up your pies and other fall desserts in easy-as-pie packaging. Clear treat tray bags stamped with images of tumbling fall leaves are the perfect way to share the harvest of the season with family and friends. Complete your pie parcel with bright curling ribbon reminiscent of the changing seasonal colors.