Costume parties are already one of the best parts of Halloween. So how do you make it twice as fun? Go all out with the PB to your J, your partner in crime, your BFF. Two-person costumes are perfect for couples who want to be obnoxiously cute or best friends who want to remind everyone why they're the dream team.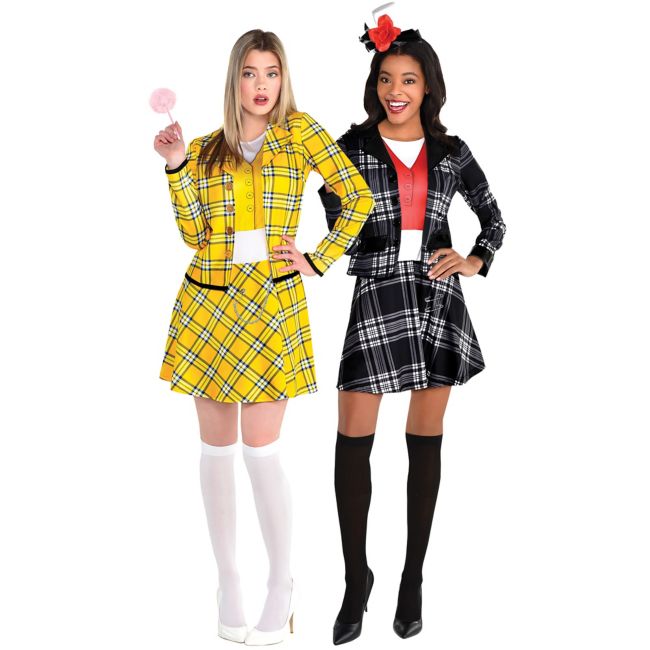 Relive the Past in Nostalgic Couples Costumes
Take it back in time wearing throwback costumes from classic movies and TV shows. Transform into your favorite character duos like Marty McFly and Doc from Back to the Future, Cher and Dione from Clueless, or Sandy and Danny from Grease.
Shop looks from the past: 
Uncover Strange Secrets as Robin and Steve
Match with your ice cream loving, mystery solving partner as Robin and Steve from Stranger Things. These Scoops Ahoy uniforms will be all the rage just like the Starcourt Mall.
Suit up for mysterious adventures: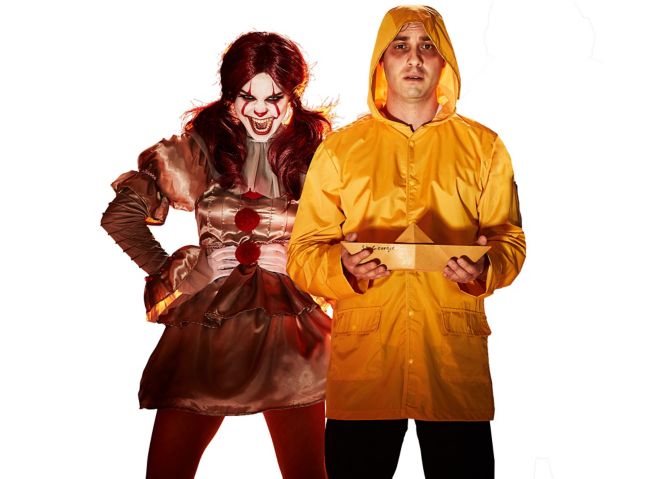 Nail IT as Pennywise and Georgie
You'll have that IT factor when you go as the terror-some twosome from the hit movies. Everyone will know you both don't clown around when it comes to Halloween!
Be the IT couple of the evening: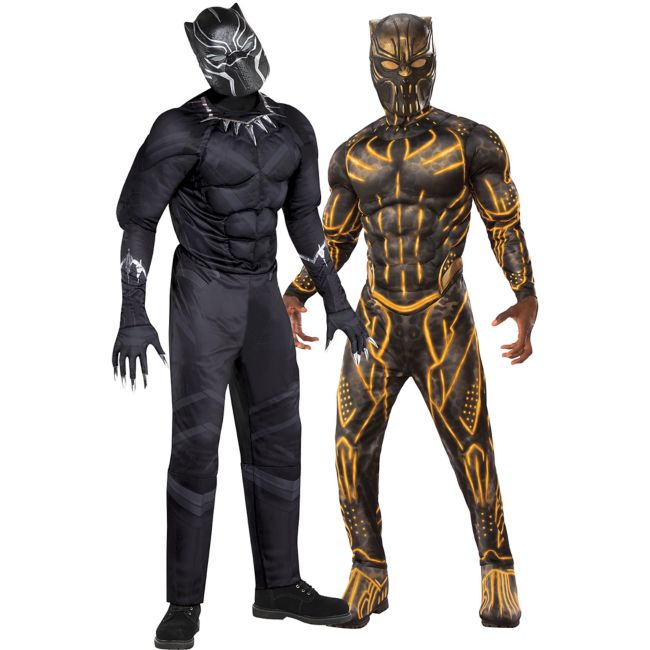 Win the Ultimate Couples Halloween Face Off
Challenge your best friend for the title of Best Costume in Black Panther costumes. Whether you go head to head with an enemy like Black Panther and Killmonger or fight together against opposing forces like Shuri and Milaje, you're sure to be a winner in these superhero couples' costumes.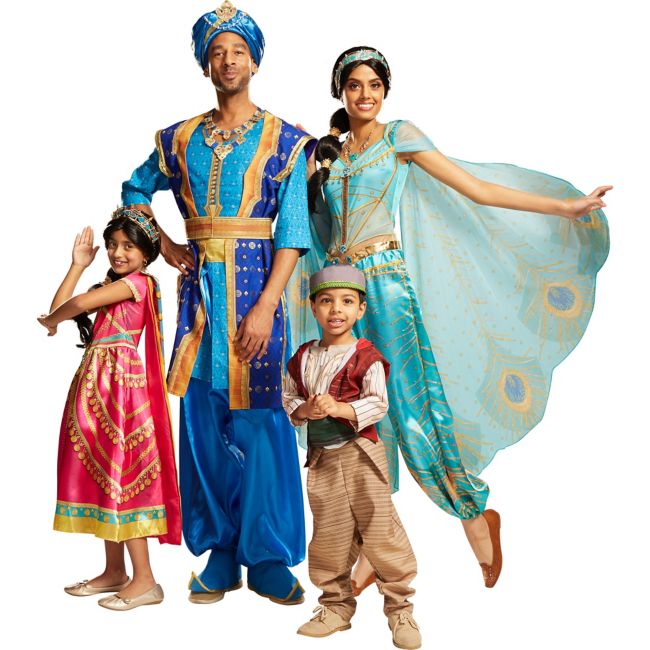 Enchant Them as Jasmine and the Prince
Show everyone a whole new world when you embody the royal couple of Agrabah. Create your own enchanted Arabian evening as Prince Aladdin and Princess Jasmine. Or make them wish they were you when you show up looking magical as the Genie and Princess.
Open the Toy Box and Let the Fun Free!
Choose your favorite toy to bring to life. Woody and Jessie, Buzz Lightyear and Bo Peep, or throw a Mr. Potato Head in the mix. Life is too short not to play!
Which character will you bring to life?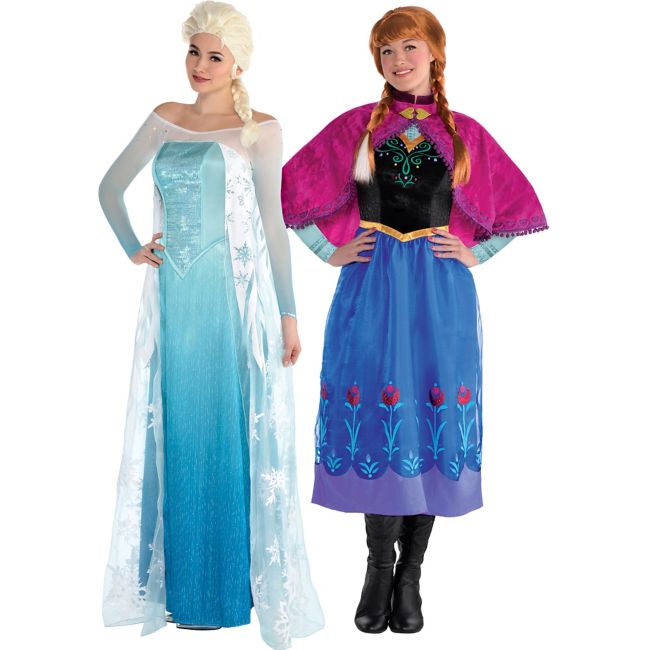 Let it Go as Anna and Elsa!
Let your imagination go free when you and your bestie come to life as a pair of beautiful princesses. Add wigs and wands for little extra fun and fancy flair.
Shop Arendale's coolest fashions!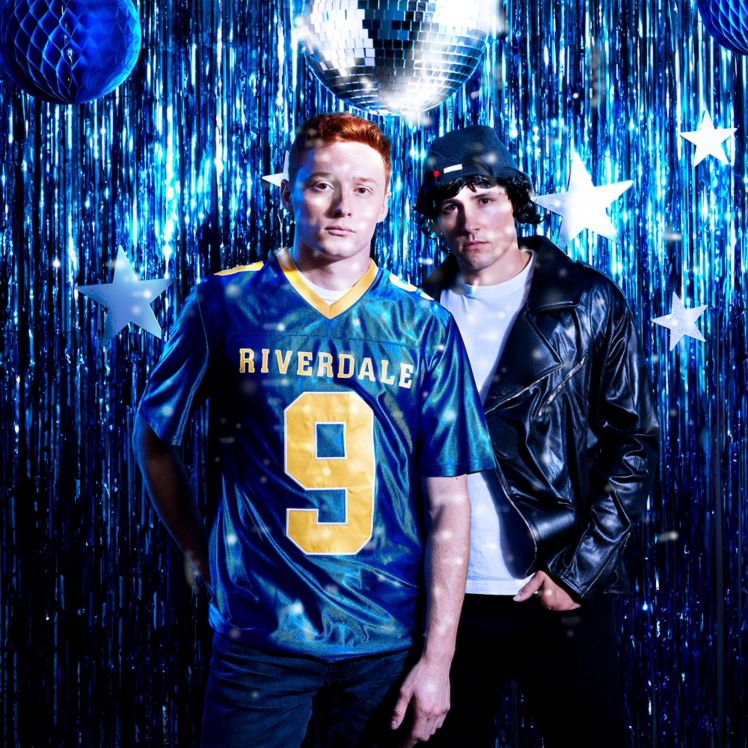 Channel your favorite Riverdale characters
The dark and twisting plot of the CW's Riverdale series lends itself perfectly to a spooky Halloween night.
All it takes for a convincing Archie is a Riverdale Jersey and jeans, plus his iconic red hair. If he's meeting Veronica, her black dress with lace is our favorite of her many looks. The finishing touch is a long dark wig.
If you're going as Archie and Jughead, pair his classic Riverdale accessories with clothes you already have in your closet. Start with a plain white T-shirt and dark pants, and add his South Side Serpents ­biker jacket and gray crown beanie. Shop all TV and movie costumes.
Become part of your favorite show: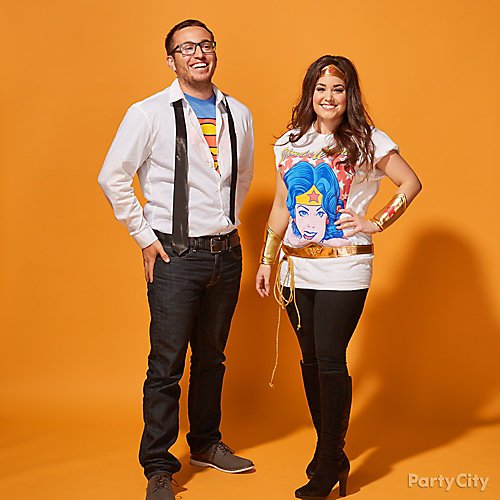 Casual Clark Kent and Wonder Woman Costumes
Talk about the ultimate power couple! After saving the world for the 1000th time, the last thing you want to do is suit up again for a Halloween party. Opt for simple superhero costumes that still pack a punch! All it takes to look like Clark Kent is a Superman shirt under dress clothes. Golden accessories and a vintage t-shirt will complete a simple Wonder Woman costume. If you wear this Clark Kent and Wonder Woman couple's costume, you'll both end up on the cover of the Daily Planet!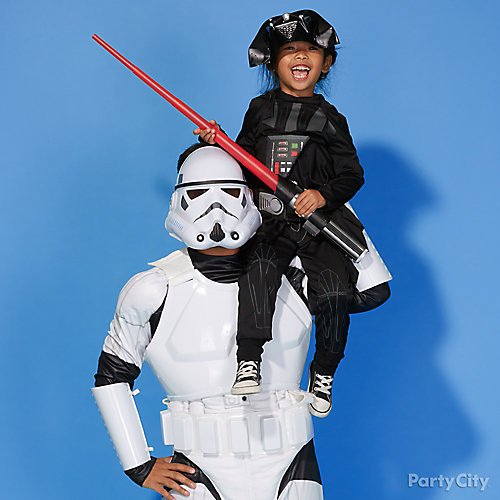 Darth Vader and Storm Trooper
Luke, I am your daughter! Mommies and daddies can serve Lord Vader and escort them on an epic trick-or-treating mission. Choose a classic Star Wars Halloween costume like an adult Stormtrooper, or turn to the light and become a Jedi — but then you'll have to deal with Vader! You and your daughter will have the cutest costumes across the galaxy!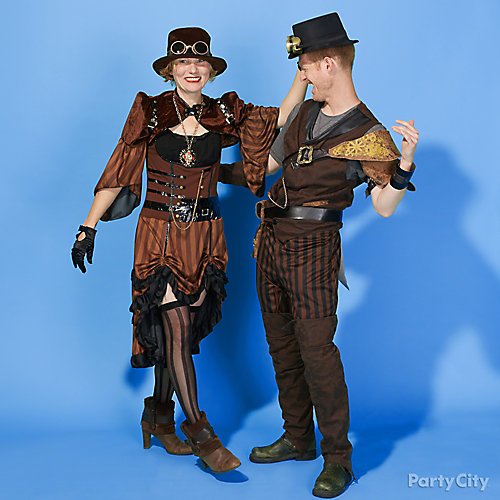 Be a steampunk sweetie and gent
'Tis an evening for merriment and libations! Dress up with a Neo-Victorian style from another world. Adorn your raiment with faux leather and metallic gear parts for the classic Steampunk couple's costume. Accessories like goggles, top hats and jewelry will steam up the soiree! See all Steampunk Costumes.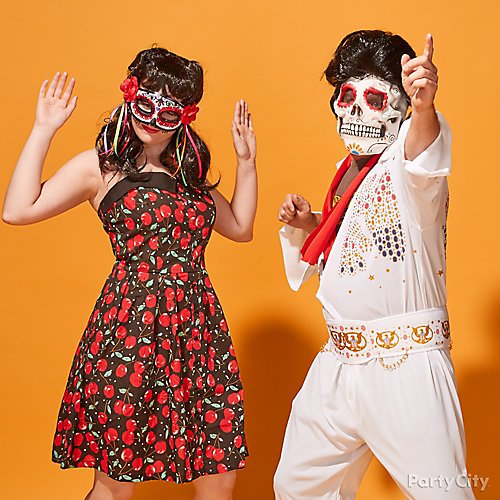 Rockabilly Sugar Skull Mashup Costumes
Rock the costume party looking sweet as a sugar skull! Why settle for one costume when you can combine two? Get rockin' and rollin' to create a joint costume idea with Rockabilly Day of the Dead costumes! First, throw on a sugar skull mask or use some make up to create a traditional Dia de los Muertos look. Pair your sugar skull disguise with some old school rock n' roll attire like a rockabilly dress or a rockstar jumpsuit. If you want to go all out, put on a wig and you'll be ready to get the party started. Coordinate a unique couples costume or group costume that rocks with these accessories and outfits!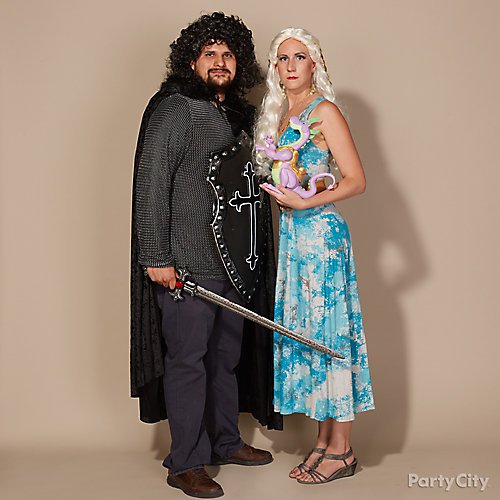 Jon Snow and Daenerys Targaryen
Dress up as the Lord Commander of the Night's Watch and the Mother of Dragons for Halloween and you'll be the envy of every lord and lady in Westeros. For an epic Daenerys Targaryen costume, start with a flowing dress and add accessories like a blonde wig and a pet dragon. To get Jon Snow's signature look, stock up on faux furs, heavy armor, and a Valyrian steel blade to cut down any White Walkers that might crash the party.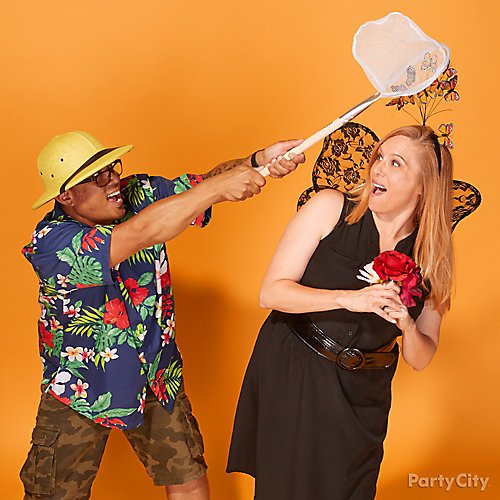 Butterfly Catcher and Butterfly
Flutter into the costume party in style as the butter-fly-est couple at the costume party! Put on the monarch butterfly headband and the beautiful insects will be following you wherever you go. Add some elegance to your butterfly costume with a set of black lace wings. Complete this cute costume idea by having your sweetheart wear a safari hat and Hawaiian shirt and carry a real bug net. You and your significant other will be ready to capture a good time this Halloween!