We have a friend that has a little one. She is at the most magical and perfect age for visits to see Santa, and all of the wonder of Christmas. However, her mom didn't want to take her out to see Santa at the mall this year. As she lamented not being able to take her little one to experience the wonder of the holiday season, my wheels started turning. After a quick online search, I found the perfect Santa suit and some holiday decor to create a warm and inviting Santa photo session for my friend's little girl.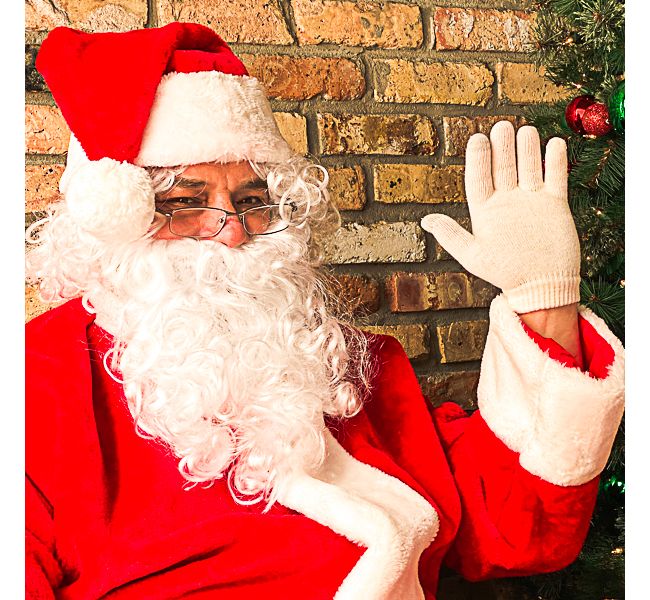 My husband dressed up and was a wonderful Santa! And, I used a small Christmas tree and some of the decorations I have already, but I added the adorable Christmas Believe Sign. And I decorated the small tree with the Traditional Christmas Ornament Garland. The Pine Needle Boa Tinsel Garland was the perfect amount of greenery on our handmade sleigh.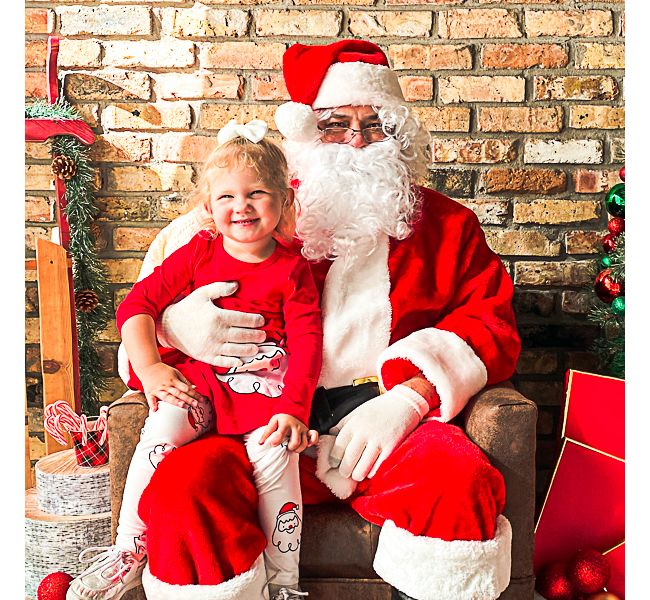 And, no one can visit Santa without getting a small treat, so we had a bucket full of Santa's favorite candy canes ready for our little friend.
I cannot tell you how much we all loved being a small part of the magic of Christmas this holiday season!