This metallic and glittery DIY wreath is the perfect addition for your holiday décor this season. Using just three supplies, you can customize the size of this wreath however you choose. Use 8 packs of 1 1/4in metal & plastic ornaments or keep adding mini ornament balls for a fuller look.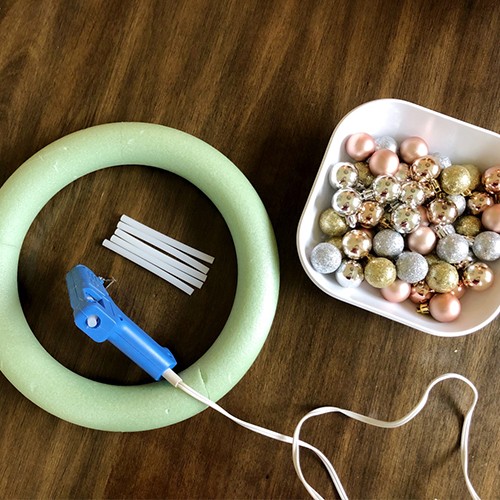 Supplies:
Foam Wreath Form
8 – 12 Packs of Mixed Metals Ornaments 25ct
Hot Glue Gun and Glue Sticks
Ribbon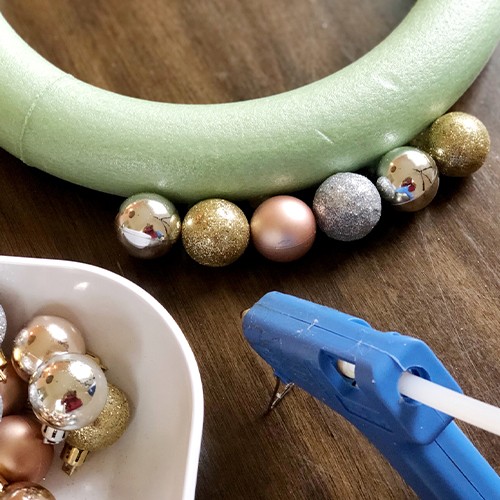 Instructions:
1. Start by hot gluing each bulb along the outer side of the wreath. You can choose to attach randomly or in a pattern of colors.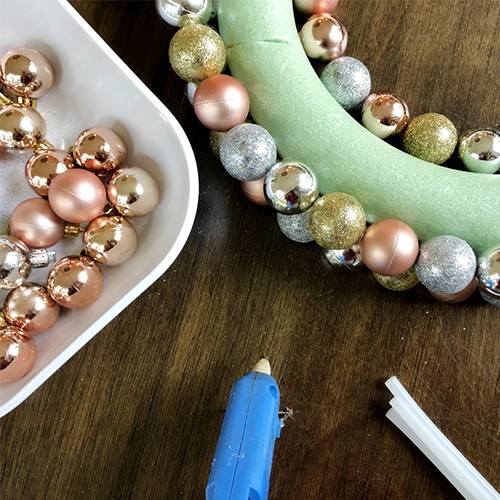 2. Next start the second row. The bulbs may not fit exactly, which is fine because gaps can be covered later.

3. Once the second row is completed on the outer layer, glue the ornaments to the center ring of the wreath.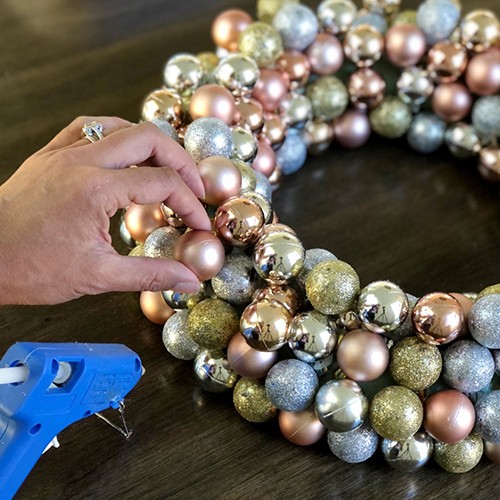 4. Lastly, cover the rest of the wreath with ornaments. Because the ornaments are mini, you can arrange them however you wish, covering any gaps. As you fill the wreath, you may need to remove the plastic hanger for a snugger fit.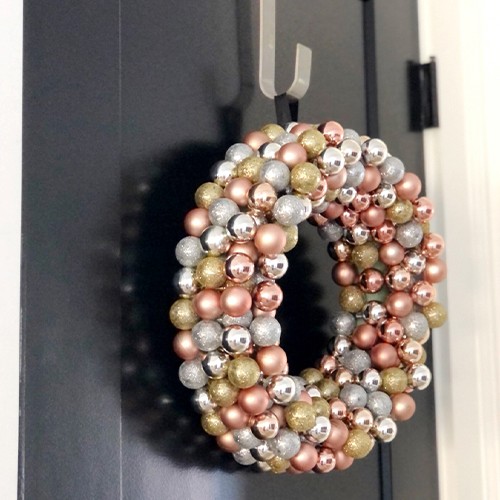 5. If desired, glue a ribbon hook to the back.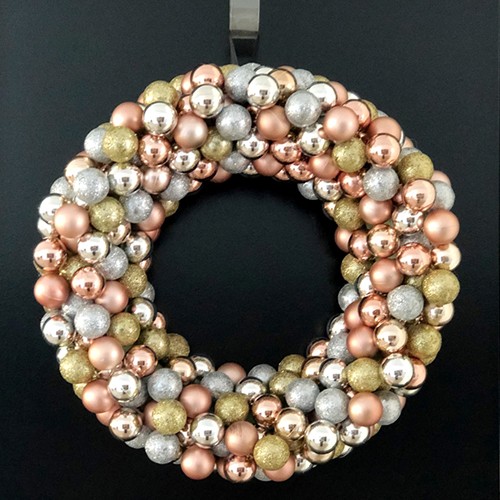 You can make the wreath fuller and larger by adding more ornaments. Pictured here are 8 packs of mixed metal ornaments, which include twenty-five 1 ¼" plastic balls. Make smaller versions to fit around pillar candles for a festive tabletop centerpiece.