Costume contest office parties are a great way to have fun with your colleagues during the Halloween season. Here is a simple and cost-effective way to make your own trophies for the winners. You can create your own categories like, most funny, scariest, coolest, etc. Here is what you need and how to make them.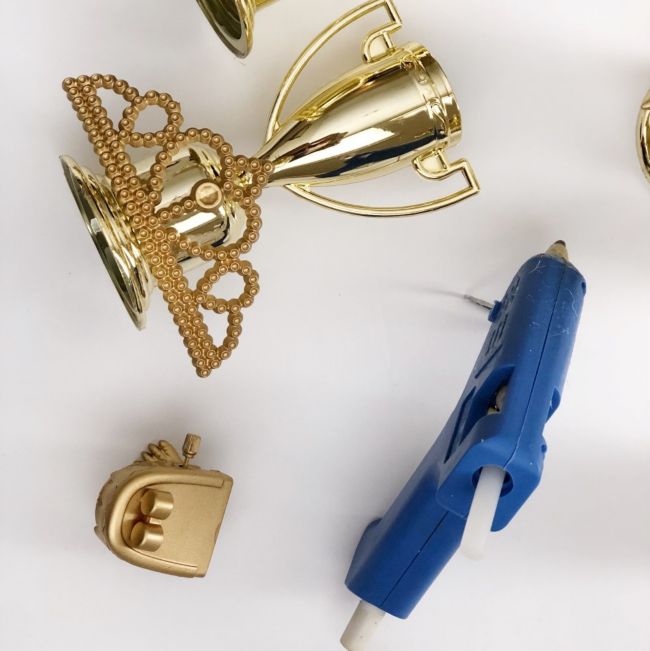 Supplies
Award Trophies 8ct
Vampire Fangs for Scariest Costume
Skateboard for Coolest Costume
Princess Tiara for Prettiest Costume or Best Female
Chatter Teeth for Funniest Costume
Camera for Picture Perfect Costume
Sheriff Badge for Best Costume or Best Male
Gold Spray Paint or Paint
Hot Glue and Glue Gun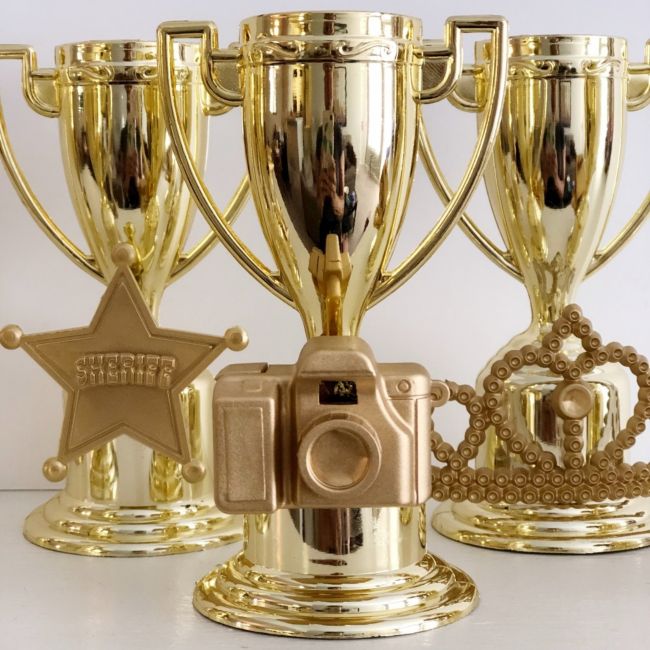 Instructions:
Protect your work surface with newspaper or packing paper.
Spray paint each party favor gold. One or two light coats work great.
Once the toys are dry, hot glue each toy to the plastic trophy.