Don't hire an expensive photographer to take your holiday photos. You can take your own family photographs at home this year with just a few props and by using the photo timer feature on your camera or cell phone.
Supplies:
Royal Santa Suit
Apple Red Balloons
Kiwi Green Balloons
Balloon Backdrop Kit
Balloon Pump
13" Gold Air-Filled Letter Balloon – X
13" Gold Air-Filled Letter Balloon – O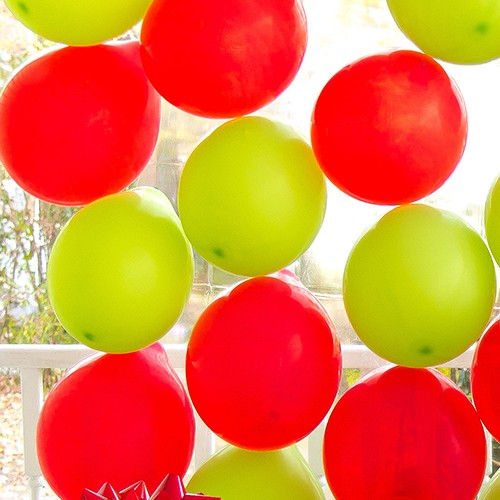 Balloon Backdrop
Blow up your balloons using the balloon pump. Tie a knot in each and push the knot through the hole in the plastic balloon backdrop.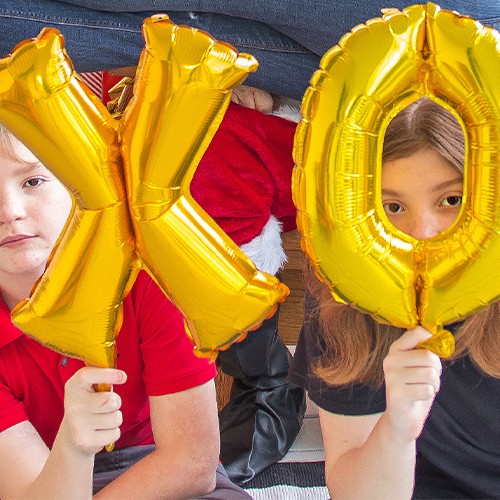 Gold Letter Balloons
We used simple X and O gold letter balloons, but you might want to create a word such as your last name, or something that puts you in the Christmas spirit.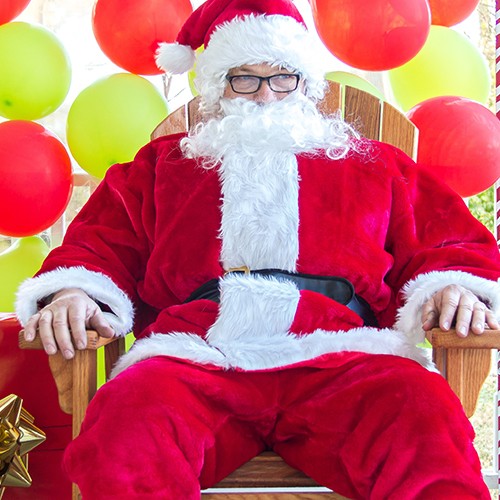 Wearables
What would you wear for your family photo? Matching outfits, funny socks, family pajamas, a Santa suit or costumes?
Props
Bring in props from around your house like pillows, rugs, or chairs. We even wrapped empty packing boxes with wrapping paper and put bows on them.