Looking for eye-catching DIY decor for a baby shower or gender reveal party? We love this too-cute, larger than life balloon display shaped like a baby bottle, which can be easily customized to suit a party for a girl or a gender-neutral color scheme. Keep reading to get our trick for layering balloons to give any solid balloon a pretty filigree look.
Supplies
1 balloon column kit
1 handheld pump or electric pump
4 packs clear filigree balloons
2 packs Caribbean blue pearl balloons
1 pack white pearl Balloons
1 pack gold pearl Balloons
Double-stick tape
Scissors
Roll of fishing line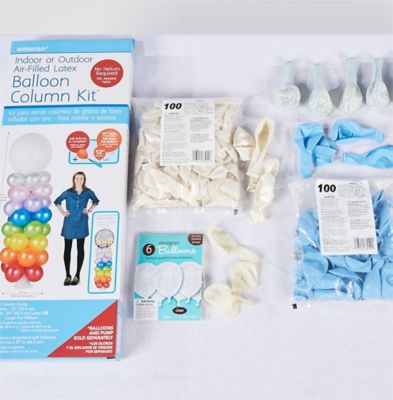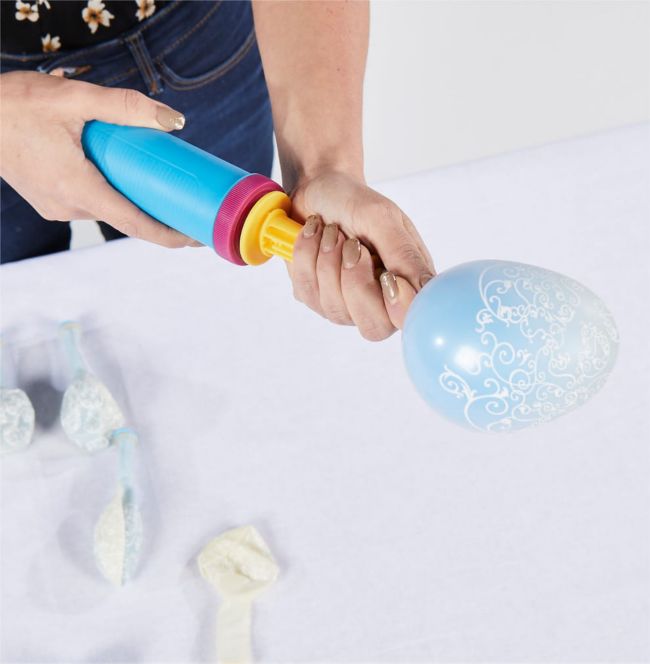 Step 1
Fold up a blue balloon so you can slip it inside of a clear filigree balloon. Inflate the balloons together using balloon pump, then tie.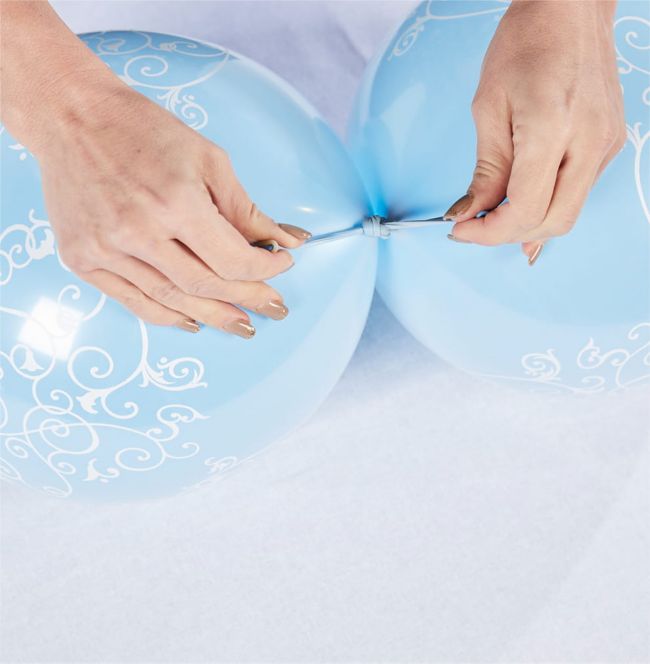 Step 2
Inflate and tie a second layered filigree balloon. Tie both balloons together.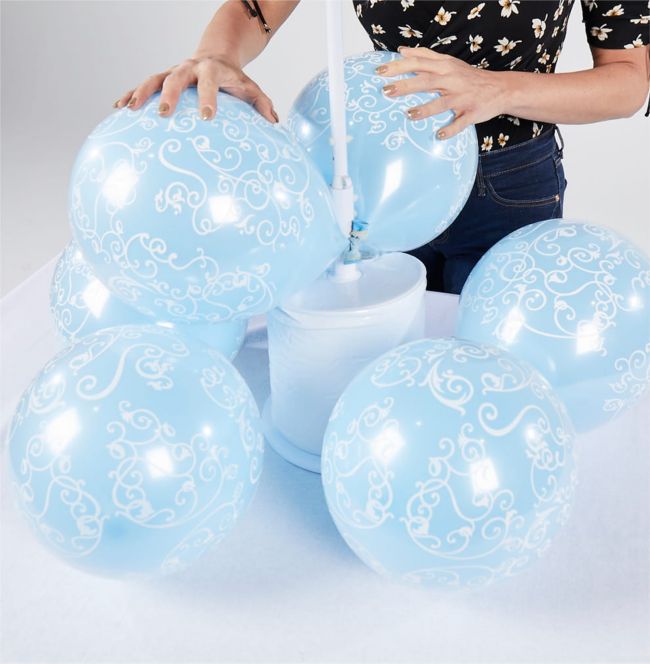 Step 3
Fill the base of your balloon stand with water. Use the stand to layer tied balloon pairs so they hold each other up. Create five more rows, then switch to white for one row.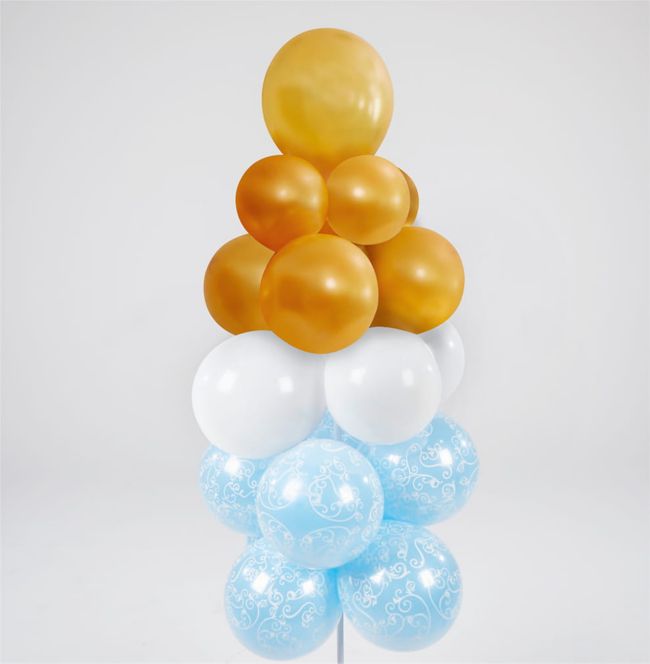 Step 4
Create the top of the bottle with two layers of four less-inflated gold balloons, or use mini balloons. You can use small pieces of double-stick tape to hold the balloons in place. Top off with a fully inflated gold balloon.
Set up your finished bottle at your entrance or treat table. Too cute!