It's almost Christmas! This is such a fun time to come up with creative ways to incorporate balloons into your holiday decorating. While nothing beats having a traditional tree, a balloon Christmas tree is a fun and fresh way to celebrate one of the best times of the year! I guarantee this Instagram worthy project will surprise all of your guests and make for a great conversation piece. My friends and family members are already asking me to recreate this project for their homes, lol. Check out how I assembled this balloon decoration below and browse all Christmas balloons to add a fun twist to your holiday décor this year.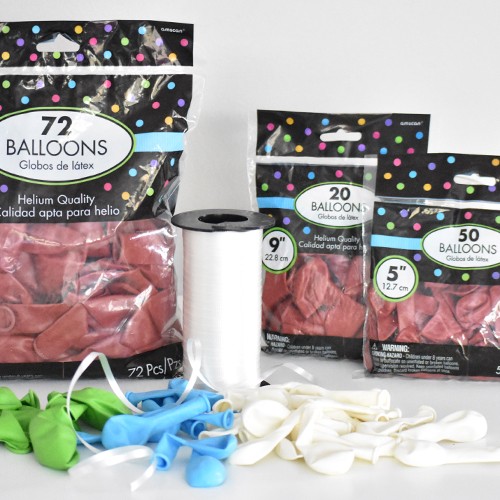 Supplies:
Balloon stand or floor lamp pole
Double sided tape
Additional bag of 5in colored balloons (optional for an extra ornament color)
Instructions:
Before getting started, decide how many balloons you think you will need to complete this project. You can choose to create a mini balloon tree, but if your tree is anywhere between 6ft-8ft, I suggest following the balloon count in the provided supplies list.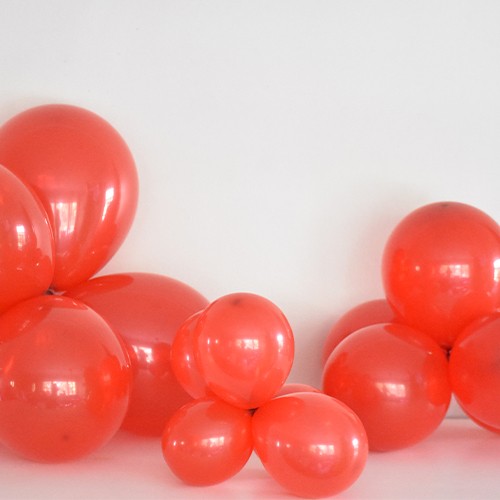 1. Use an electric and hand pump to blow up the following balloon sizes into clusters of five.
2 clusters at 12 inches
2 clusters at 10 inches
1 cluster at 9 inches
1 cluster at 7 inches
1 cluster at 6 inches
1 cluster at 5 inches
1 cluster at 4 inches
1 cluster at 3 inches
If you have access to a balloon sizer, that would be a great tool to use for this project. If you do not have one, no worries! You can use a measuring tape and your best judgement to decide the sizes of each balloon cluster.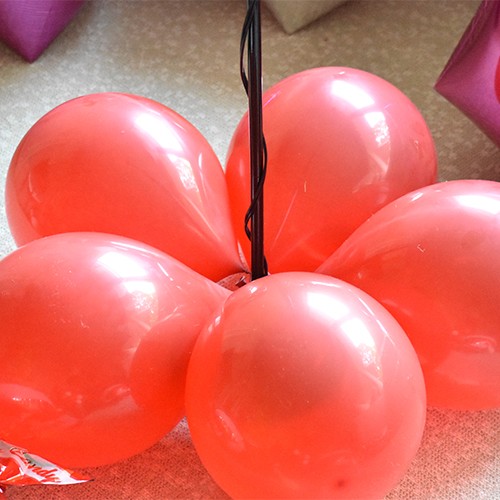 2. Begin by placing the largest balloon cluster around the balloon stand/lamp starting from the base. Repeat this process as you work your way up the stand/lamp making sure that each balloon layer is laid flat and becomes smaller and smaller.
Curling ribbon is not always necessary, but it can be used to tie each layer together if you find that your balloon layers are not tightly pressing together.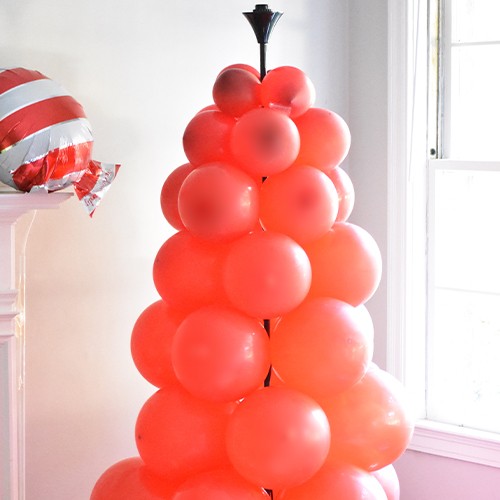 3. Once you've successfully created the shape of your tree it's time to decorate it! Blow up the 5in balloons and use double sided tape to attach them directly onto any empty spots that you may notice throughout the tree.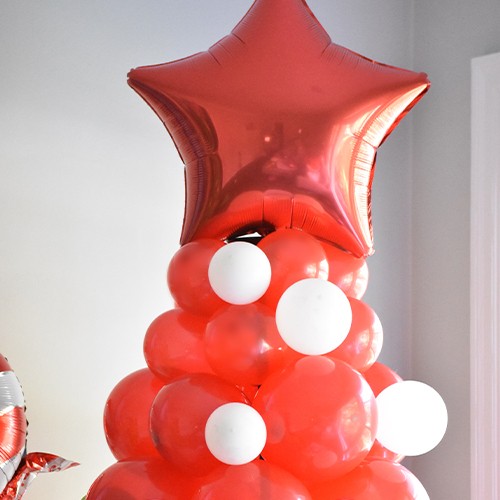 4. Blow up the red star balloon with an electric pump or a straw and secure it to the top of the tree with clear tape. Some stands or lamps may have a hole where you can pull the balloon's tail through for attachment and tape may not be necessary.
The best thing about this project is that you don't have to break down and haul a big tree back to the attic or basement once Christmas is over. All you have to do is pop the balloons and sweep. Happy Holidays and Merry Christmas!