Going back to school this year looks very different. With many districts opting for virtual or partial remote learning, teachers will find themselves needing to grab their student's attention though the Zoom screen.
One way to grab the attention of students this year is by creating online video backdrop decor that is more dynamic than the static "backdrop" picture options. A trip down the aisles of Party City can provide teachers with plenty of eye-catching options.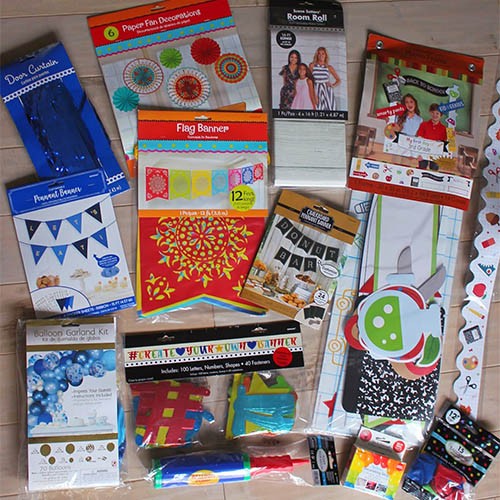 Teacher Backdrop Supplies:
Back-to-School Photo Booth Kit
Air-Filled Blue Balloon Garland Kit
Balloon Arch Decorating Strip
Create Your Own Rainbow Celebration Letter Banner Kit
Chalkboard Pennant Banner
Del Sol Flag Pennant Banner
Serape Bunting Garland
Eiffel Tower Door Cover
Air-Filled Blue Number Balloon
Super Decorating Kit
Learn & Grow Door Cover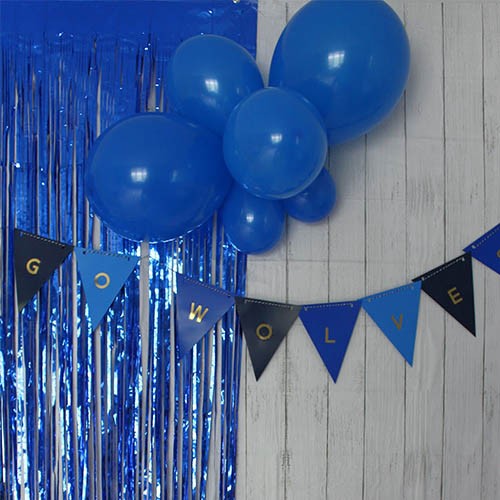 Backdrop to Build Upon
The photo booth backdrops, sometimes called "scene setters", at Party City are really what got me thinking about creating these video learning settings. There are so many great options to create a fun "clean slate" to build your scene upon. Whether you want something flashy like a streamer curtain in school colors or a basic background like wood grain to add layers on top, Party City has something that will get you started.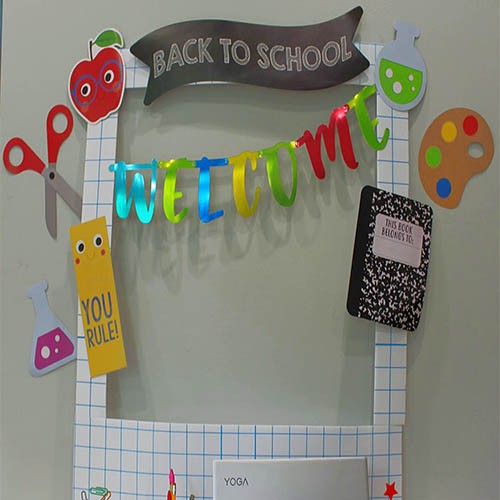 Welcome Back Banners
"Welcome Back to School", that's the mantra this time of year and seems like a perfect sentiment to display on a Banner. Using the customizable Letter banner you can display "Welcome Back" now and other phrases later. The Chalkboard Pennants give a nod to school while being trendy and able to repurpose too.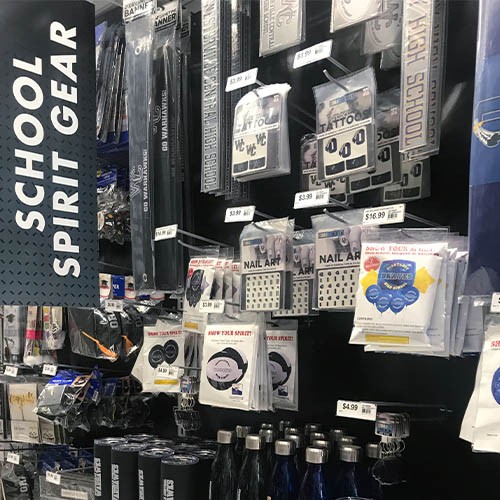 School Themed Decor
Did you know that you can even find school themed items at Party City? Using the Back to School Photo Booth Kit, teachers can either decorate their classrooms or their Zoom space (which could be one in the same). While the kit is intended as a "selfie" style photo prop, the pieces can be used individually to create a traditional back to school "bulletin board" look.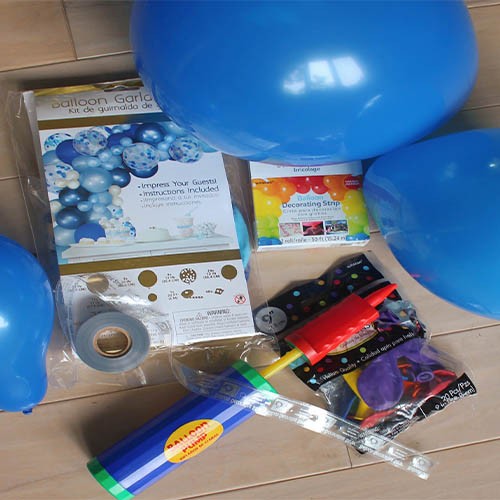 Balloons Always Make Things Special
No doubt there are some stressful feelings about the start of this school year. Setting the tone for a positive year is even more crucial this year. So why not make that first day feel extra special? Whether it's on a zoom or in a social distanced room, kids would love to see a Balloon Arch to greet them. No helium is needed and the DIY Balloon Arch kits are priced right at just under $30. The kits use Balloon Arch tape to create that Instaworthy look. Having a roll of this arch tape and a couple sized bags of balloons on hand means you can easily create an arch anytime.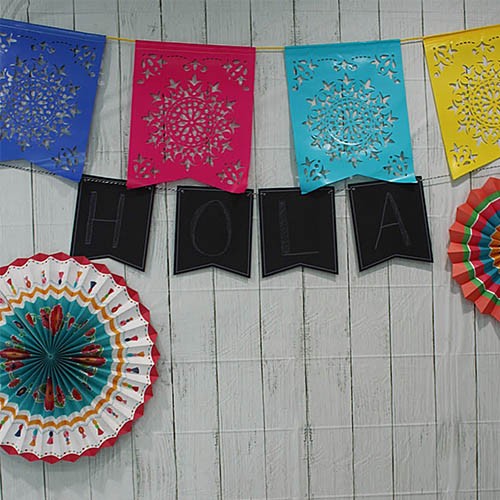 Highlight a Specific Subject
Are you a Spanish, French or Math teacher? Why not highlight your specific subject with intentional decorations. Fiesta garlands, backdrops with the Eiffel Tower and large air filled metallic number balloons can personalize a teacher's space to the subject they are teaching.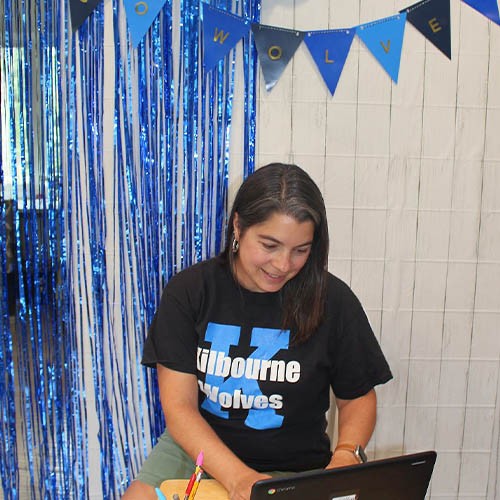 School Spirit is Always in Season
Also check your local Party City for local school district items. Showing off your school spirit is a great way to start the year. These specific school items can be embellished with balloons, metallic garland curtains, paper fans, honeycomb balls and much more.
Now that your stage is set- you are ready to engage your students for an awesome school year- no matter what the circumstances hold.