Top off tea time with something sweet. Create a candy buffet as mad as the rest of your party! Curiouser and curiouser! We've discovered four wonder-ful ways to display sweet mini candy buffets at your next Alice in Wonderland themed tea party. Your guests will be delighted by the wacky colors and designs, and excited to dig right in! Explore each display below for details on how we set them up.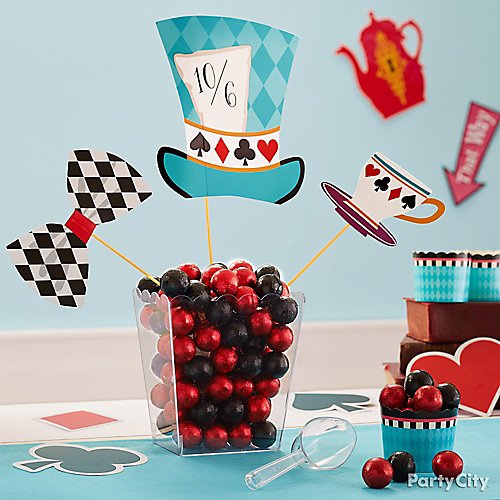 Idea 1: Use playing card signs for this mad candy idea!
This candy display draws inspiration from the Playing Cards who paint the roses red! Go crazy with your fave black and red candy combination: foil wrapped caramel chocolates, Sixlets®, jelly beans or even candy sticks. Set out patterned paper cups so guests can portion out some candy to take along.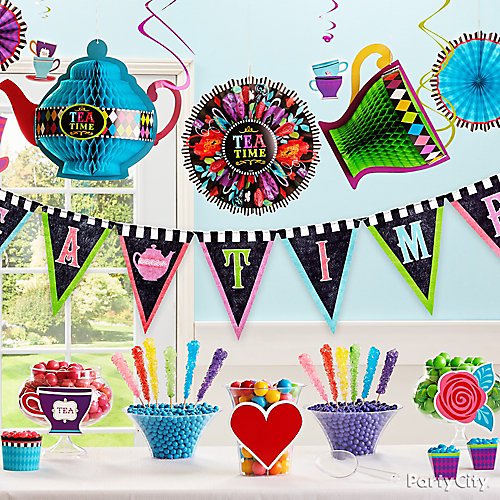 Idea 2: Set up a mad candy buffet
To make your spread look truly mad, choose crazy colors and purposefully "color clash" to draw your guests' eyes around and around your buffet. Give everyone a bag to drop candy in and let them help themselves to the sweets.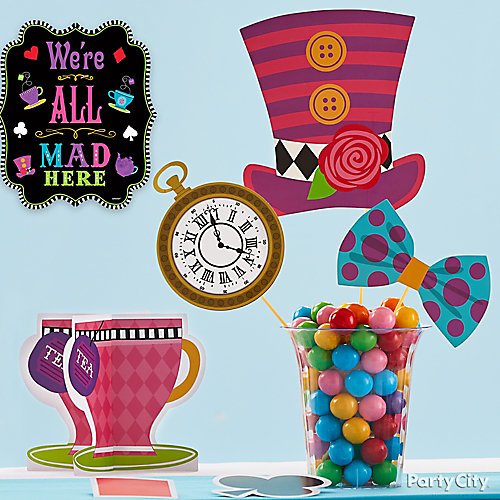 Idea 3: Photo props + candy = fun and delicious
You'd have to be mad as a hatter not to want to try this cute display! Fill a flared container with rainbow gumballs and stick in photo props. This candy display makes a great centerpiece, and everyone can take cute pictures with the props!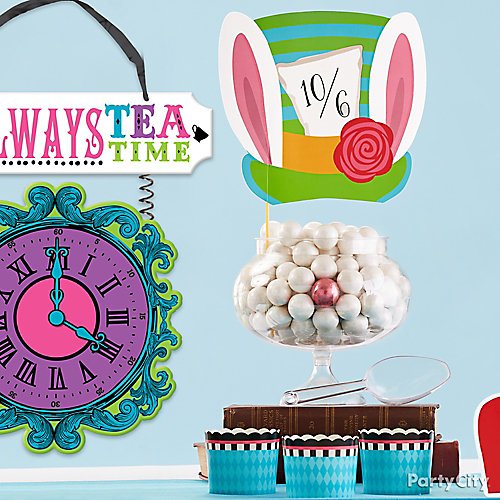 Idea 4: Make a White Rabbit candy display
For this crazy cute white rabbit, we filled a clear pedestal bowl with white gumballs and one pink caramel for the nose. We topped him off with a photo prop of his hat and ears! This display's an adorable way to personalize your party, and guests will love eating the candy and posing with the props.