This will be my fifth year hosting our Annual Couples Olympics Party. It's a day where couples can get together, dress up, and play games. Each couple is assigned a color and comes dressed in that team color. The kids can participate too. The games and challenges are up to you, but here are some fun suggestions for you so that you can host your own Couples Olympics Party.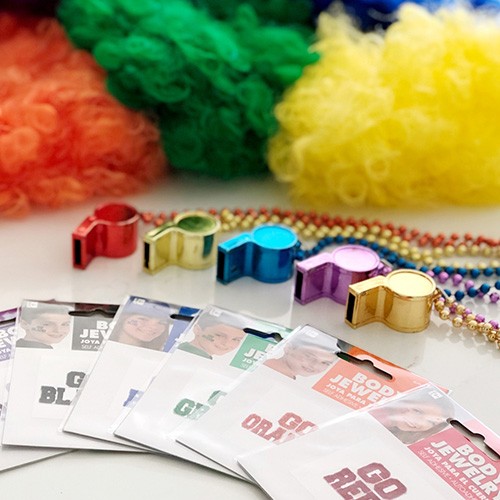 Supplies:
Party Swag Bags
Party Gear (face stickers, whistles, pompoms, wigs, etc.)
Trophies
Medals
Streamers
Flags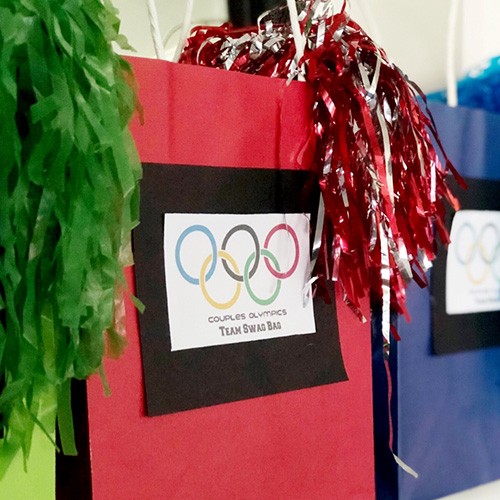 Swag Bags
Provide each team with a swag bag filled with fun party gear that they can use during the party, in their team color of course. We fill ours with wigs, whistles, bandanas, noise makers, face stickers and more. This encourages a fun and exciting atmosphere for your party and gets the guests in the mood. If desired, you can add your own Couples Olympics logo to the front of each bag.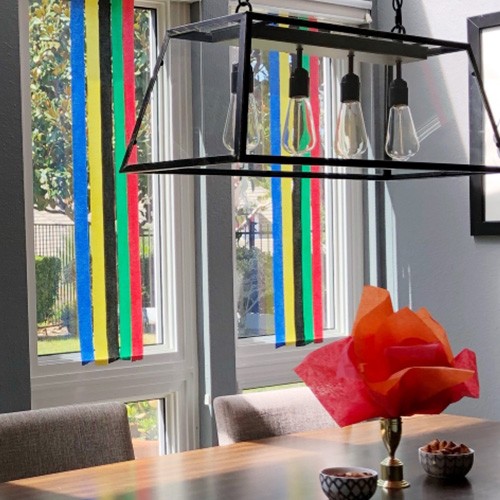 Decorate with an Olympic Theme in Mind
You can decorate with flags, and streamers in the colors blue, yellow, black, green, and red. Fill gold plastic torches with red, orange, and yellow tissue paper to represent a flame. Make colorful signs for each game and display them by the game equipment.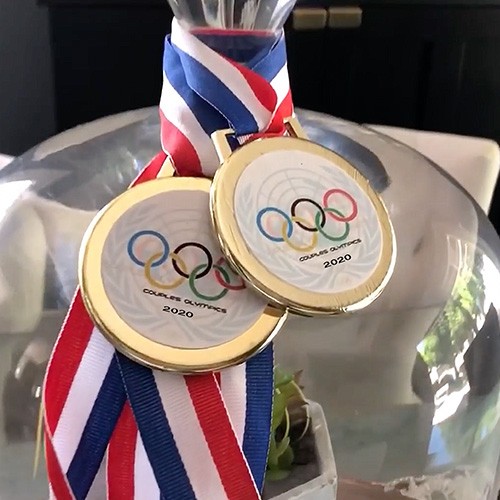 DIY Medals for the Winner
Decorate medals for the winning couple by creating your own Couples Olympics party logo and decoupaging it to the back.