We all did it. Putting on mom's heels or dad's wingtips and clomping around the house. Playing pretend was simple, fun, and fleeting. Not anymore! From Comic Con to theme parties, cosplay is hot and cosplay costumes are in high demand. Let Party City help you find the ultimate in cosplay. Shop all Character & Theme Costumes to see our full cosplay selection.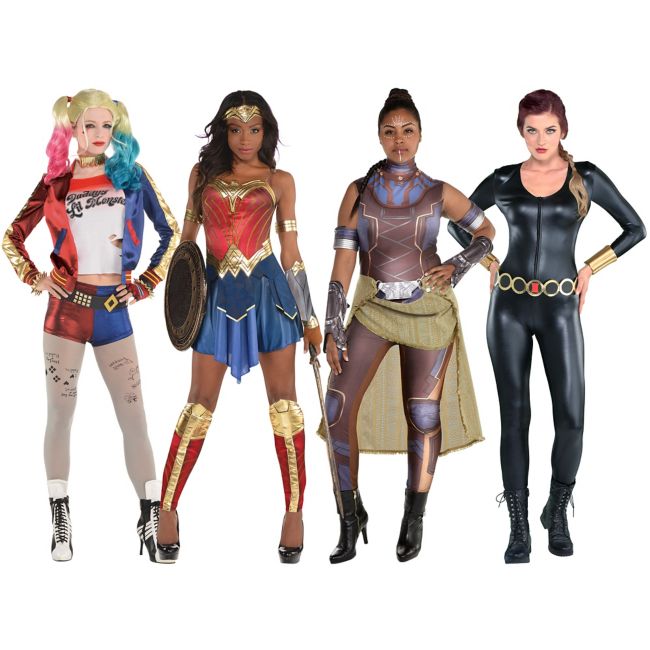 Ladies, show 'em some fire! Way more than femme fatale, these Wonder Women are their very own superheros. Play it strong like Shuri, play it bad like Harley Quinn, but whatever you do, don't play it safe! We have the best cosplay options to suit every version of girl boss. Bring it!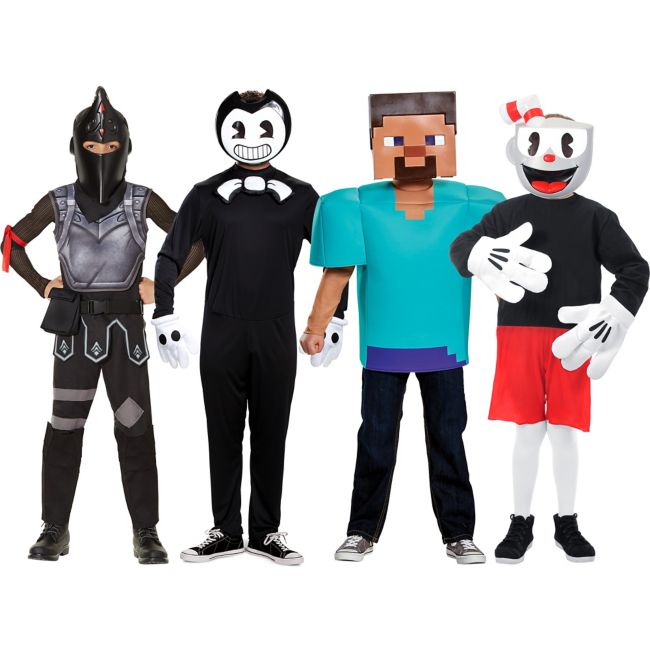 Level up your cosplay game with gear that will score major XP. Pokemon is here. Mario and Luigi are ready to roll. Bendy and Cuphead are at the ready. And of course, we have staples from Minecraft to Fortnite. But be warned, we can't help you with the Floss.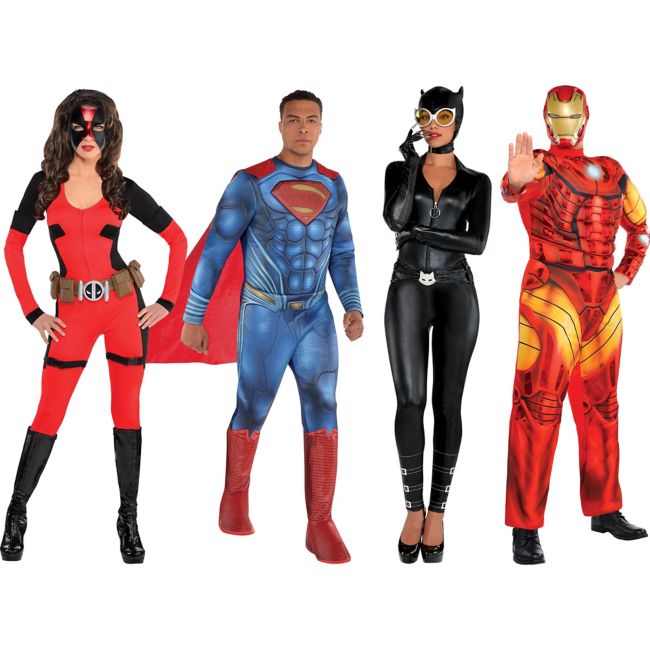 Classic cosplay for kids of all ages. From Iron Man to Superman. Catwoman to Batgirl. Even Deadpool is an option for him OR her. When you're down to leap tall buildings in a single bound, we're here to make sure you look amazing doing it.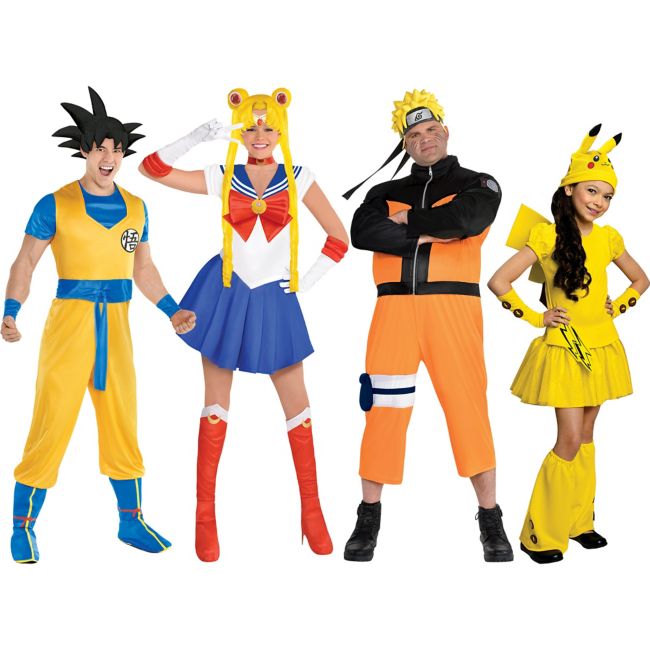 Easily a top choice in cosplay, we have the stuff to suit every fanboy and fangirl. Crossover from classic to current with Dragon Ball or Sailor Moon. Kill it in an anime/gamer mashup with your favorite Pokemon character. Or bust out on trend as Naruto. We have a selection with major flex & we're not afraid to show it.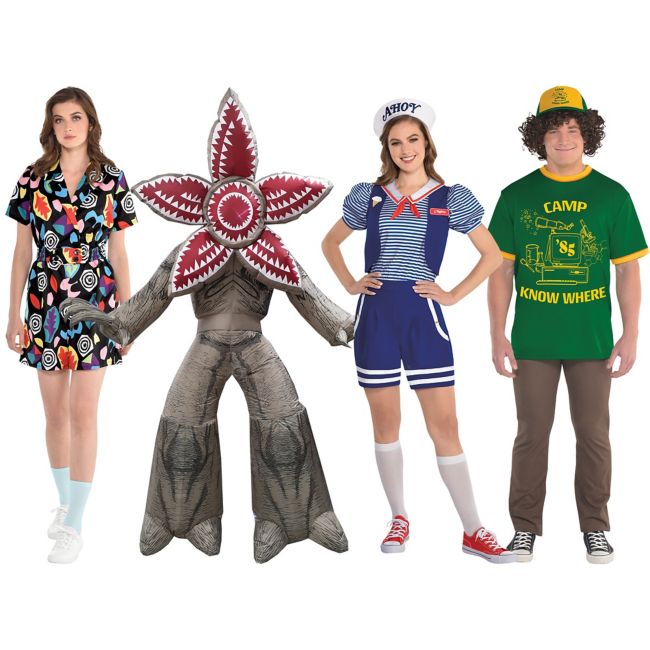 Because Elle and her crew are beyond hot right now. We have every. Single. Thing. From Scoops Ahoy uniforms to an Inflatable Demogorgon, and everything in between. Who wouldn't want to pop on a mullet and save Elle from the Mind Flayer? Go ahead! Do it. We've got you covered.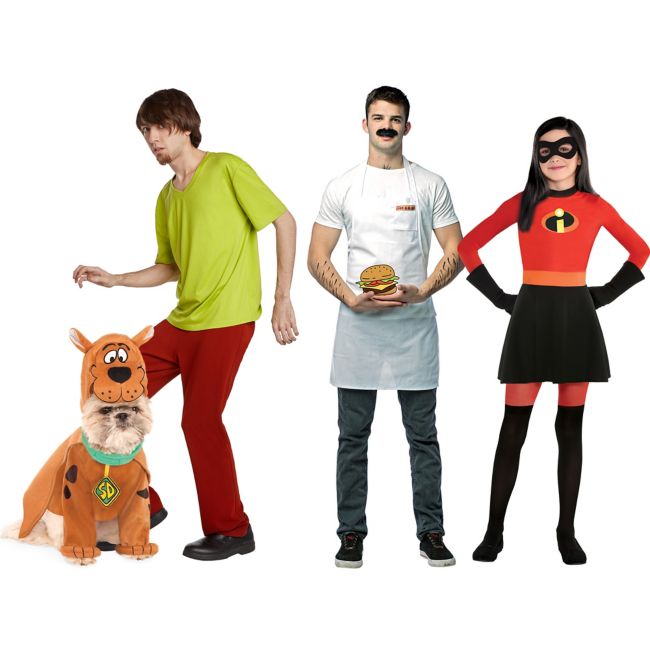 There's something for everyone in this category. Realize your cosplay squad goals as Scooby and the rest of the Gang. Make dreams come true with an inflatable Bumblebee costume. Or get the fam together and show your chops as the Incredibles or the Belcher's from Bob's Burgers.
Nothing says romance quite like couples cosplay. I mean, come on. Aladin and Jasmine? Gomez and Morticia? Mr. and Mrs. Potatohead! Okay, maybe that's a stretch. We have everything to outfit the perfect cosplay couple. From Olive Oyl and Popeye to Avocado and Toast, our couples costumes are pure love.
Cosplay isn't just anime and hero worship. Cross to the dark side in an absolutely terrifying disguise. Party as Pennywise or wax philosophical as Slenderman. Or maybe you and your sweetie want to step out as Chuckie and his bride. With so many options that are set to terrify, we're pretty sure you'll want to sleep with the lights on.
For the 9 to 5'er who swears she's a unicorn or the guy who always wanted to be a Zoltar Machine… we feel you. If you've seen it all and you need a little bit more, we have cosplay costumes that are off the beaten path. Maybe your little sweetie is dying to be a waffle. We can do that. Junior is jonesin' for a sloth costume? Done. The options are endless. Your only limit is your imagination.
10. Accessorize, accessorize, accessorize!
Congratulations! You've nailed it down & your cosplay dream is about to become a reality. But don't scrimp on the details! Take one last pass at the bits and pieces that can really next-level your look. From wigs and hats to props galore, we have everything you need to create a cosplay costume that will impress.