Did you know that coffee is celebrated on September 29th all over the world? It is known as National Coffee Day, or International Coffee Day. On this day, you may even score a free or discounted cup at your favorite coffee shop. Better yet, invite a few friends over for your own coffee celebration at home.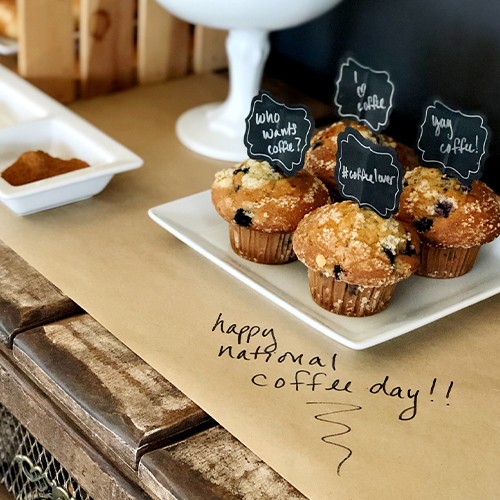 Supplies:
Kraft Table Paper Runner
Chalkboard Label Picks
Chalk or Metallic Marker
Black, White, and Gold Balloons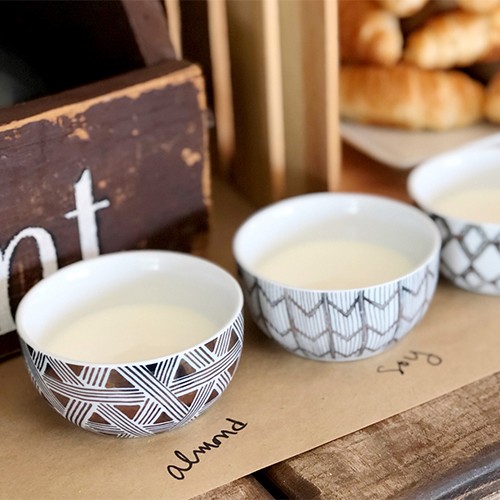 Decorating Tips and Instructions:
1. Roll out and cut a Kraft Table Paper Runner. This runner is perfect for a National Coffee Day get together because you can easily label coffee creamers and toppings.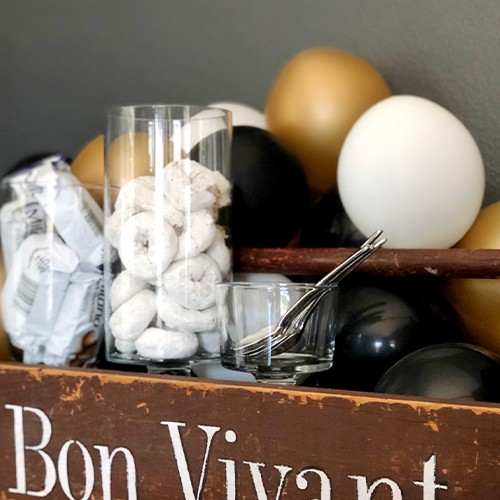 2. Blow up black, gold, and white balloons and toss them in large baskets or trays to add a fun and whimsical party element.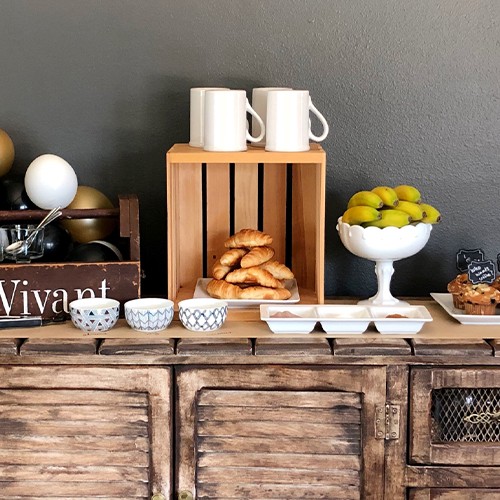 3. Display an assortment of baked goods, fruit, and pastries for your guests to enjoy using various wooden crates, cake stands, or trays to add height and dimension to your tablescape. Insert Chalkboard Label Picks for labels or fun coffee and donut sayings and jokes in donuts and muffins.