Put the party on a healthy track!
Let the kids refuel with stoplight fruit pops! Scoop juicy fruits – like watermelon, pineapple and honeydew melon – for a quick-to-fix treat that will make the kids smile. Take a peek at our Cars Racing Light Fruit Kabobs How-To below for tips on decorating and assembly. Then grab one for yourself and take a victory lap.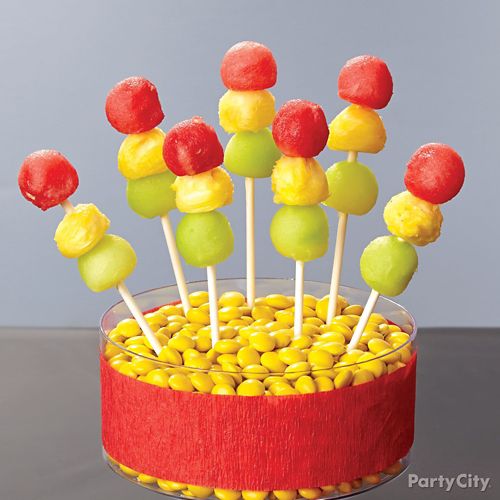 How-To
Ingredients:
Watermelon
Pineapple
Honeydew
Supplies:
Melon baller
8 in. Lollipop Sticks
1) Scoop fruit
Use melon baller to scoop one ball each watermelon, pineapple and honeydew for each treat.
2) Assemble treats
Insert honeydew ball on lollipop stick. Add pineapple, then watermelon ball. Display your kabobs in a container and watch them disappear!