Enhance any celebration with balloons! Simply start with a theme or color and add balloons. Using balloons as a table runner is fun and adds a special touch to your party decor.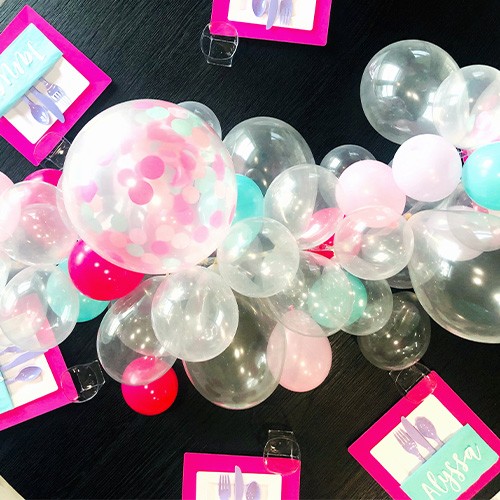 Supplies:
White Premium Plastic Square Lunch Plates
Napkins
Plastic Cutlery Set
Clear Premium Plastic Square Cups
Balloon Arch Decorating Strip 25 ft
Assorted Color Mini Balloons 50 ct, 5inch
Confetti Balloons
Electric Balloon Pump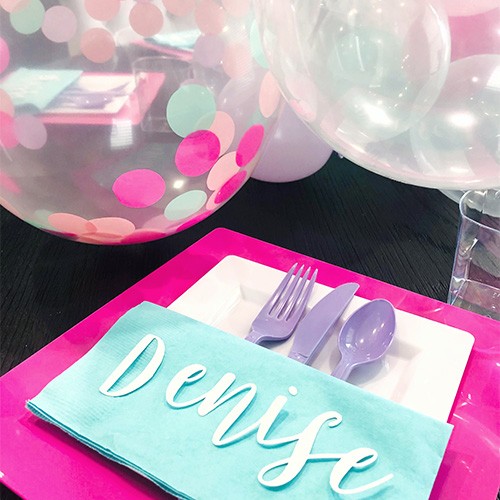 Instructions:
Decorate table using fun colored plates, cutlery and napkins. It's fun to add names using regular card stock.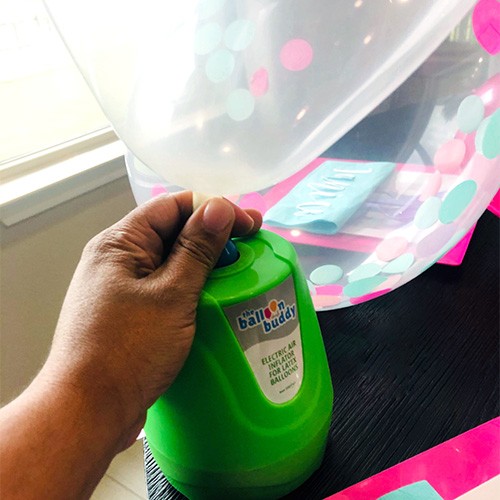 Blow up balloons with the Electric Balloon Pump.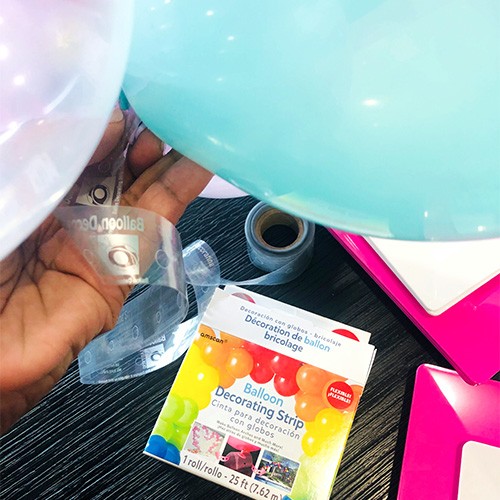 Add balloons to the Balloon Arch Decorating Strip. Fill in any gaps in your balloon runner using packing or double sided tape.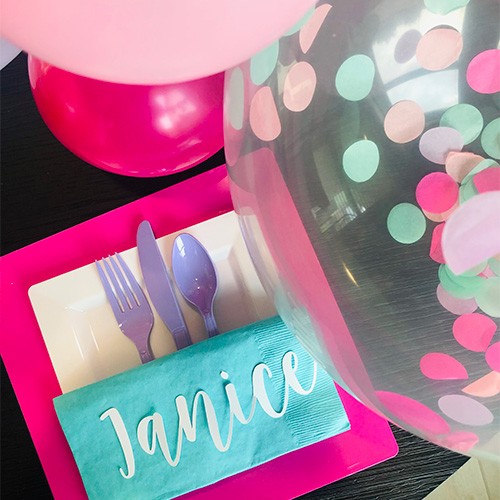 Have fun! Your guests will be amazed.