Turn simple balloons into jack-o'-lantern favors with this easy craft! Will you make yours silly or scary? This fun DIY is great for young kids and make perfect favors for school carnivals or a kid-friendly Halloween party. All it takes are a few party supplies and some creativity, and you'll be ready to invite guests to pick a candy-filled pumpkin from the patch!
Supplies
1 pack orange 9-inch balloons
Hand pump
Green curling ribbon
Green & Brown Tissue Paper Garland
Black permanent marker
Candy or small treats
Green grass runner (optional)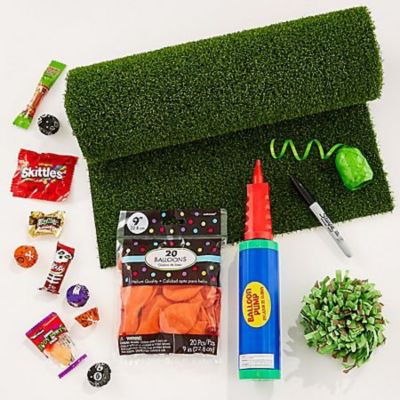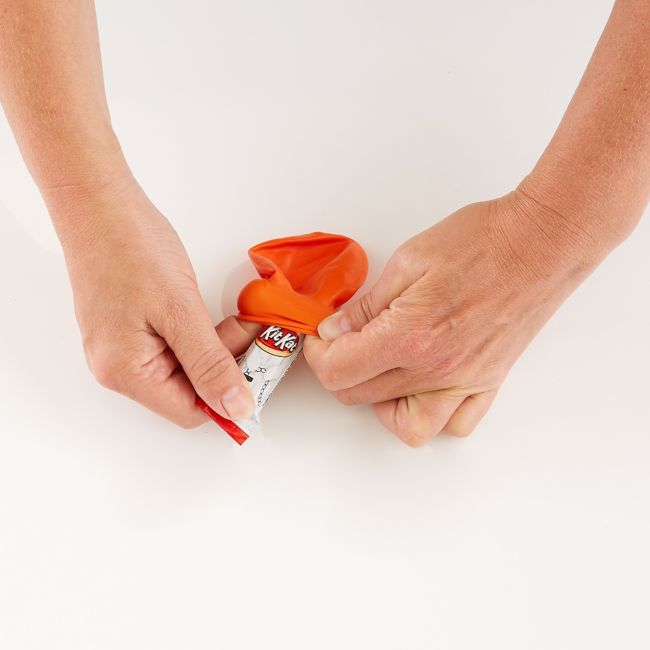 Step 1
Gently stretch an orange 9" balloon and stuff with candy or other small favors. Each balloon will fit 3-4 small treats.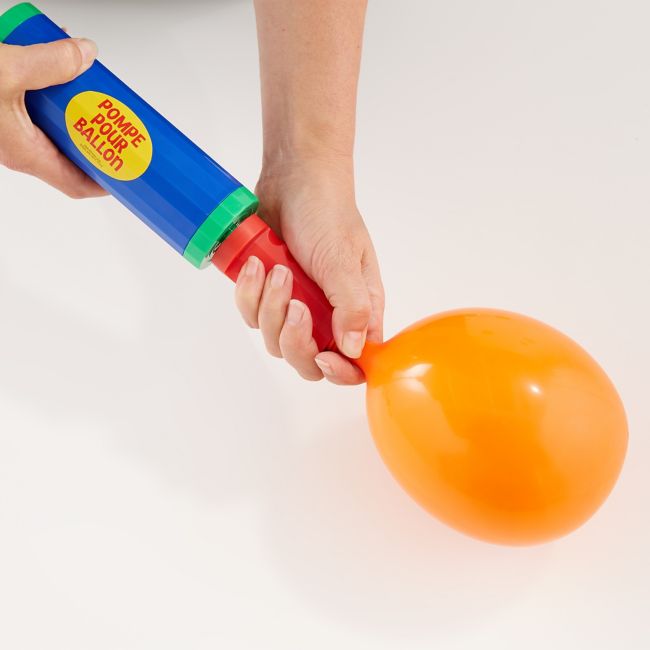 Step 2
Use a balloon pump to inflate the balloon with treats inside and tie the end.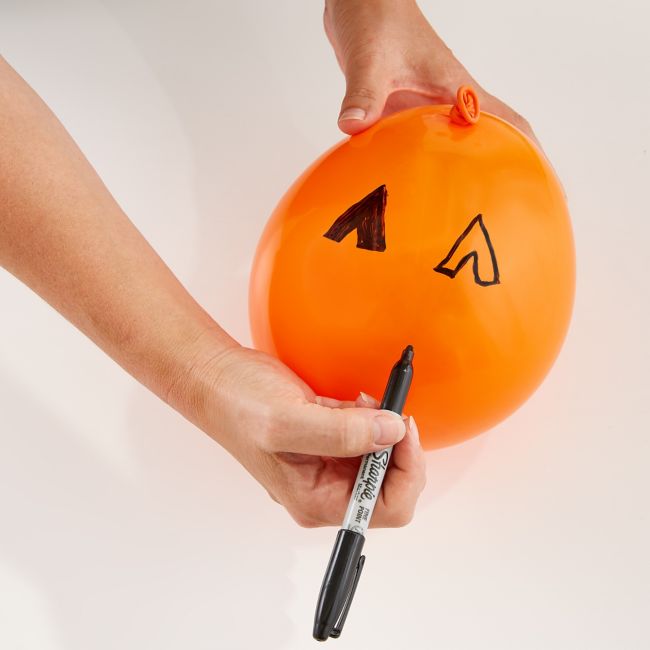 Step 3
Using a permanent marker, create a jack-o'-lantern face for your balloon pumpkin—these can be cute or scary!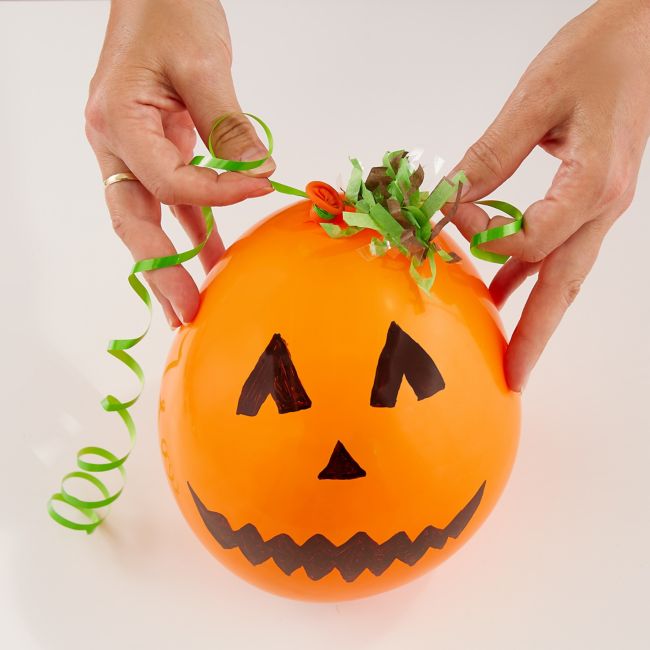 Step 4
Finish by tying a piece of green and brown garland onto the end of your balloon using green curling ribbon. With treats inside, these balloons should stand up all on their own. Now make enough to fill your pumpkin patch!