When the skeletons come out to play, you know Halloween is around the corner. Make no bones about it, Halloween just isn't complete without skeleton decorations. Whether you're creating a creepy graveyard scene, decorating a haunted house, or just want to add some deadly décor around your home, life-size skeleton props are sure to make a bone-chilling statement. The best part about these Halloween skeletons is that they are durable and posable which means the possibilities for haunting are endless. They can be used indoors or outdoors so it's up to you to decide how and where to use them. Don't stop with décor, life-size skeletons are a classic prop perfect for Halloween pranks too. As the countdown to All Hallow's Eve begins, keep reading to find out how skeletons prepare to get their scare on.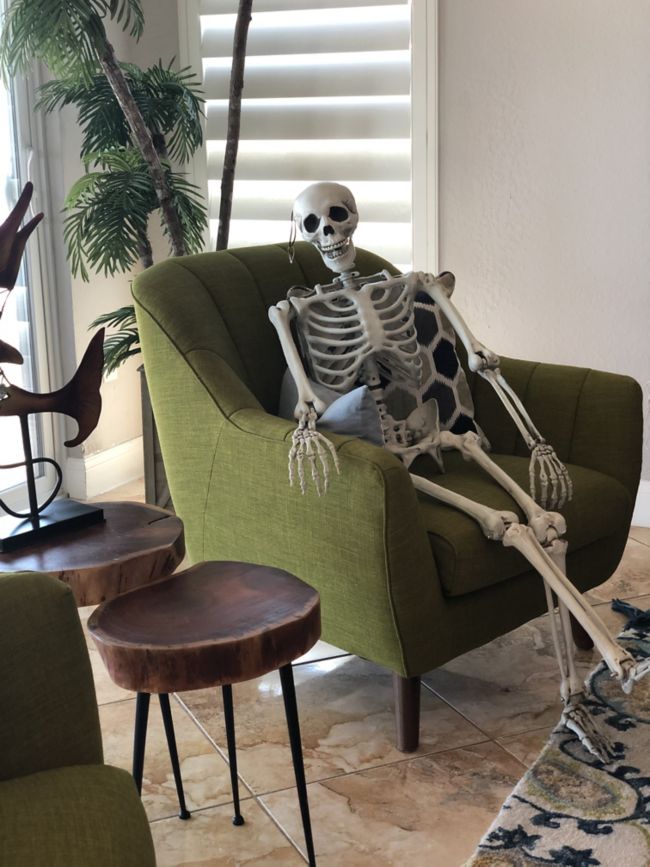 Skeletons wait patiently all year long to give us quite a fright,
but you'd be surprised how they spend the time leading up to Halloween night.
We'll let you in on a secret and tell you honestly,
despite their spooky appearance, they're just like you and me.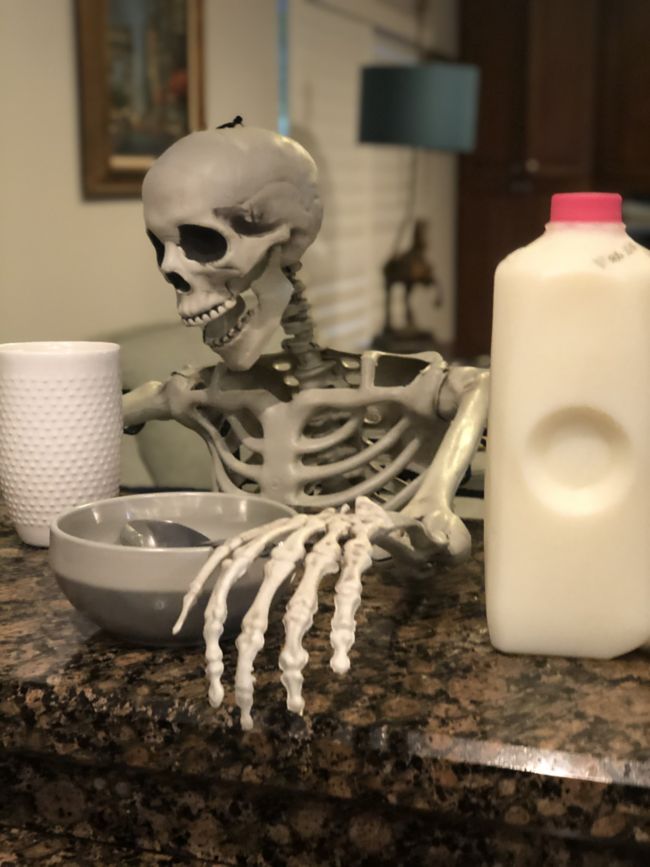 As soon as his alarm goes off, he starts his day with a bang,
And despite not having a stomach, he's feeling the hunger pangs!
He slurps it all down, in just a few giant bites.
If you guessed he picked Count Chocula, you'd certainly be right.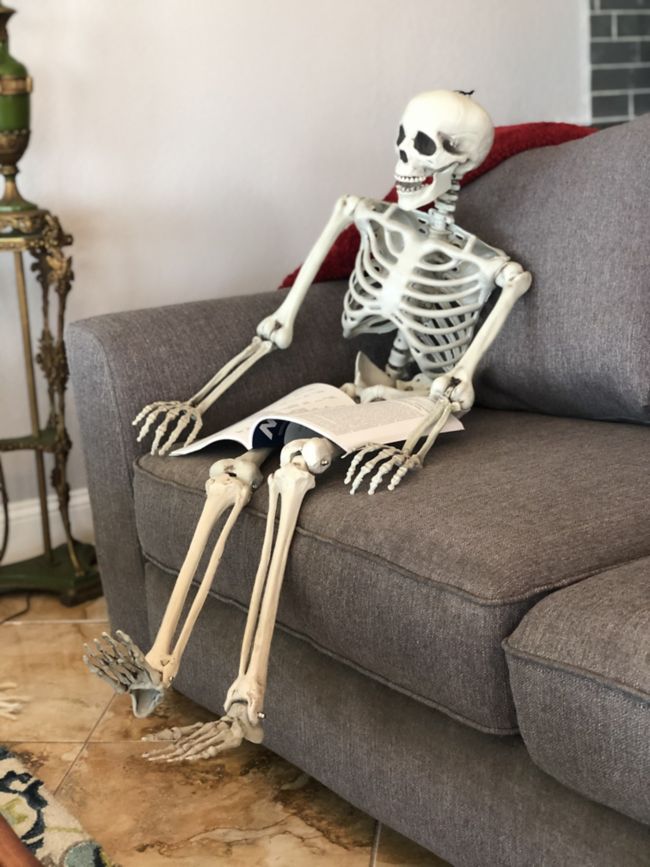 After he's finished with his breakfast, its magazine reading time.
He may not have a brain, but he can still enrich his mind.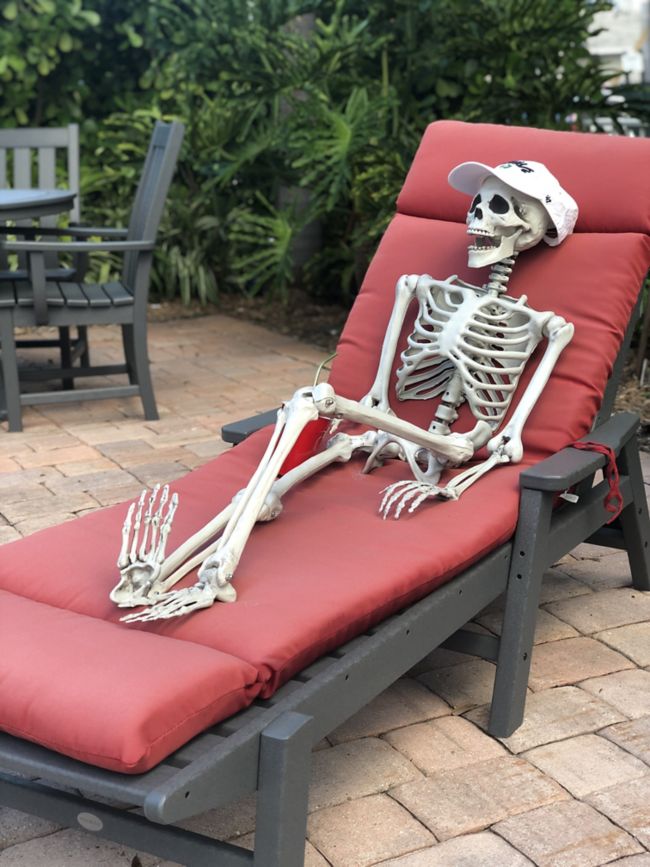 When he's gotten his fill of reading, it's time for some fresh air.
He'll move the lounging to the backyard, to sunbathe without a care.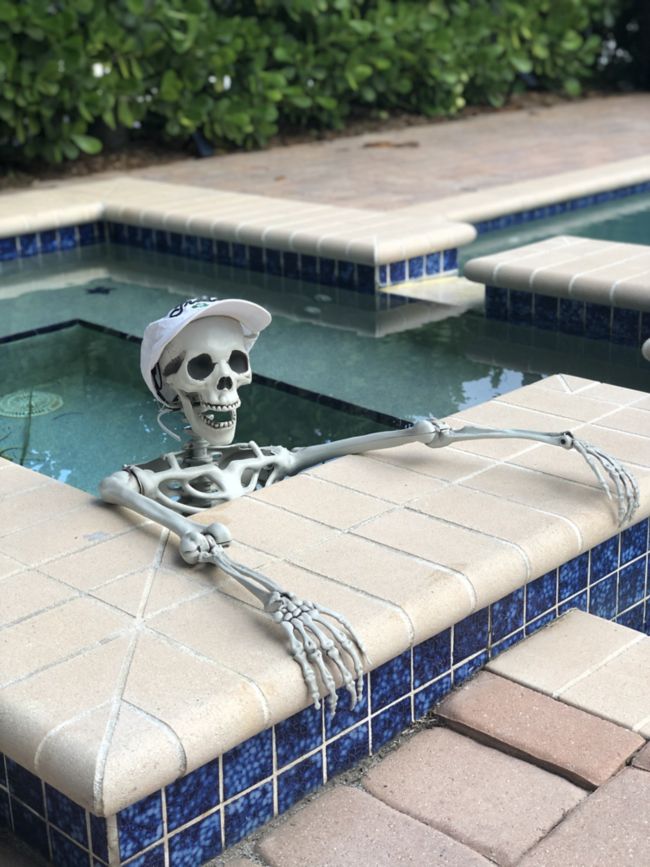 And when the rays get too hot, the swimming pool is his next spot.
He may not have skin to slather in SPF, but you'd be surprised at how hot a pile of bones can get!
After his swim, he heads out to his van,
But it's the passenger seat for him.
Despite his best efforts, he can't seem to drive
The number one requirement is you have to be alive.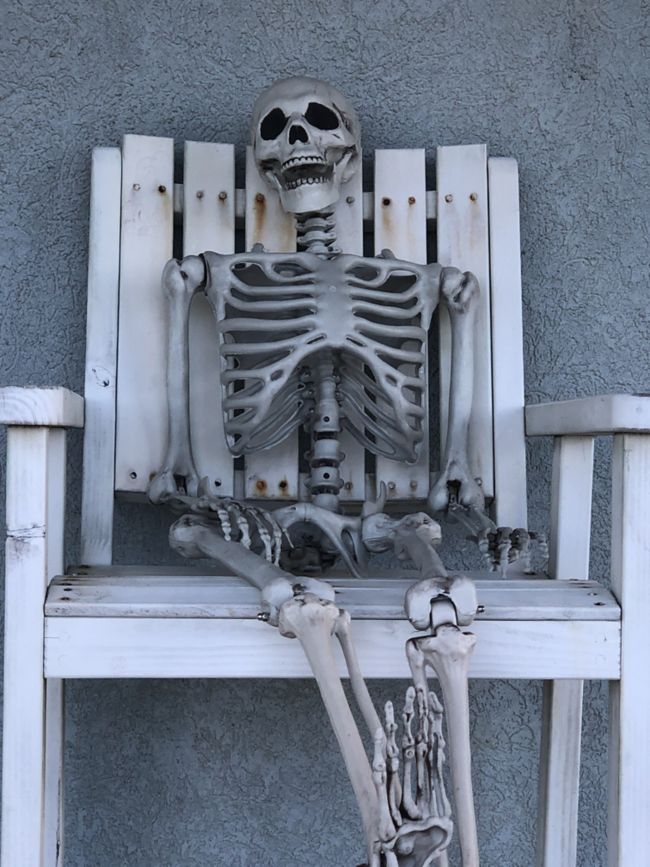 He arrives at the beach and perches himself on to the lifeguard chair
It's always been his dream job because he really does care.
If someone's life was in trouble, he'd gladly risk his own,
And dive right in to lend a hand or any of his bones.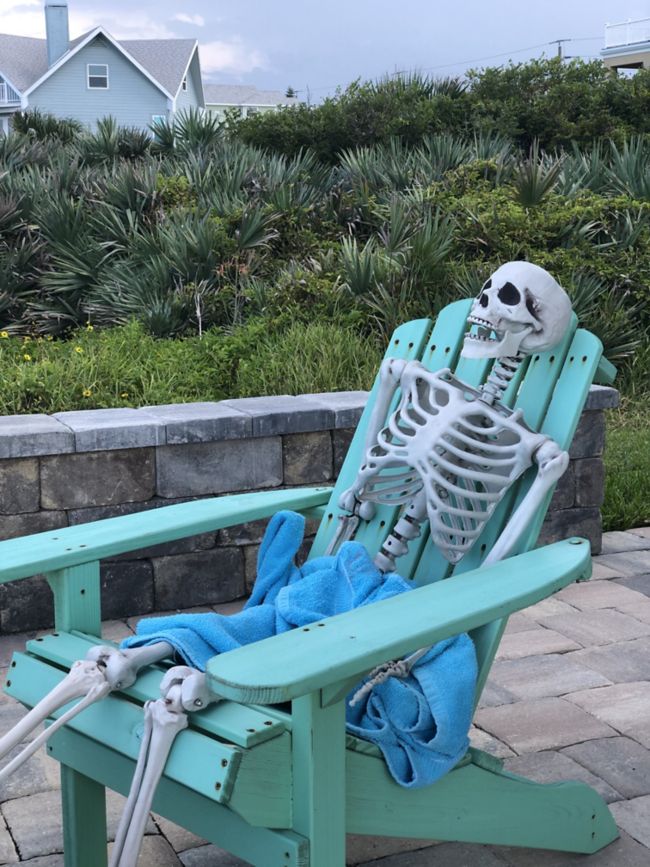 He arrives at home to sit in peace and quietly enjoy the view,
Despite what everyone thinks, he does more than just say "boo"!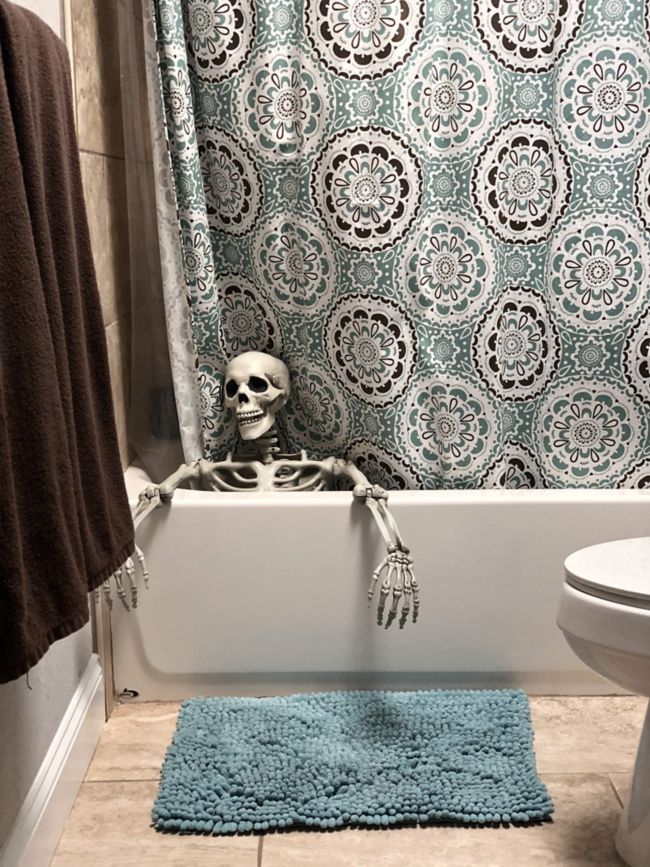 Like all of us, he washes himself clean when the day is done.
He treats himself to a nice long soak while he plots his next day of fun.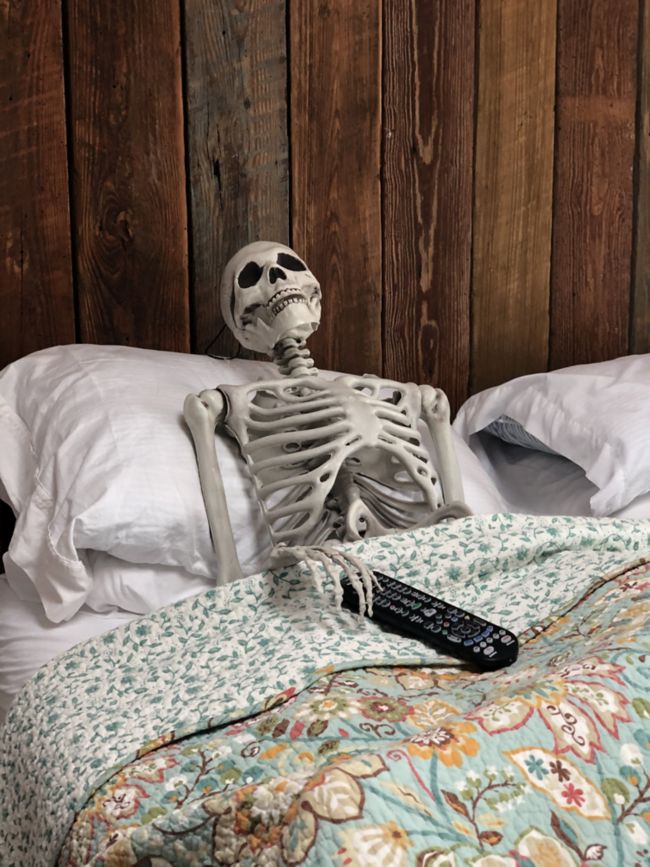 There's nothing like late night TV to drift him off to sleep
Counting down the days until he gets to creep.
Because despite how normal our boney fellow seems,
You must never underestimate him on Halloween.