Deadpool, witch doctor and Joker will crush the costume contests this Halloween. Killer ideas for epic Halloween costumes! Get pumped by our trending costume ideas from Deadpool, witch doctor and Joker to scary clown, zombie, Darth Vader, Day of the Dead, Batman and SWAT dude.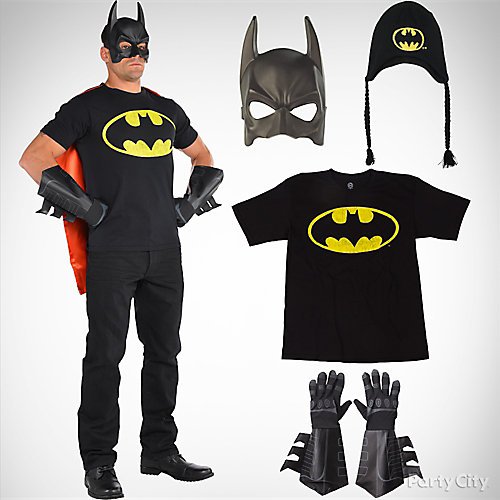 Idea 1: Be heroic!
Be a superhero at work, parties or the trick or treating circuit. Disguise yourself in a t-shirt with heroic black gloves and batman mask or Peruvian hat. Epic and easy!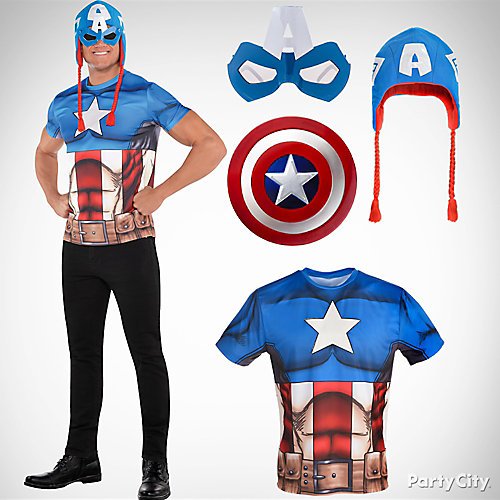 Idea 2: Be epic!
Get ripped as America's favorite soldier. An easy Captain America t-shirt along with a shield prop gives you a powerful and patriotic presence. Gather the troops (at home or work) for a Civil War-inspired group costume idea – think Iron Man, Black Widow and Vision.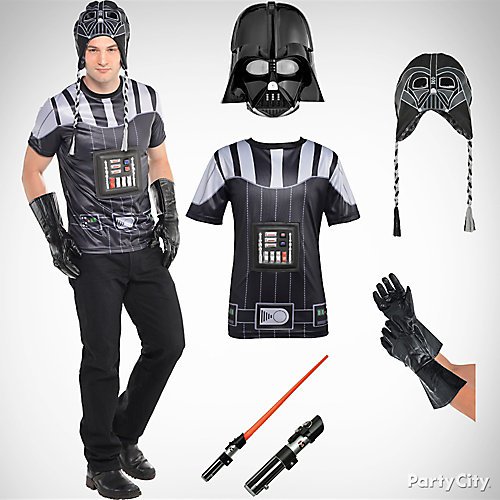 Idea 3: Be galactic!
Represent the Dark Side in a commanding Darth Vader costume. Suit up quickly with an easy shirt, gloves and either a full mask or simple Peruvian hat. Go in for the kill with a Sith saber.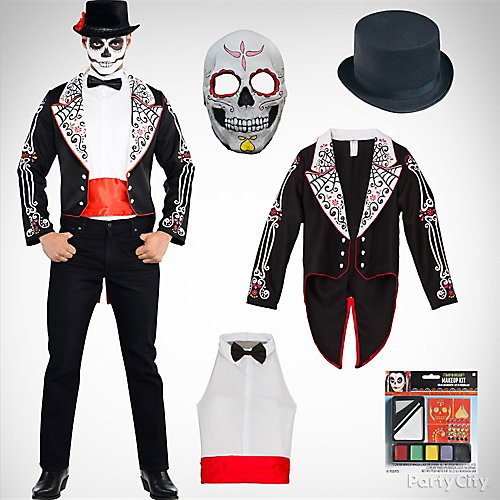 Idea 4: Be bad to the bone!
Show up to the Halloween fiesta as a bad-to-the-bone Day of the Dead dude. Strut your skeleton style from head to toe. Grab an easy tuxedo shirt and a deathly debonair jacket and a hat. For a screamin' skeletal look, use an easy mask or create a simple skull face with makeup.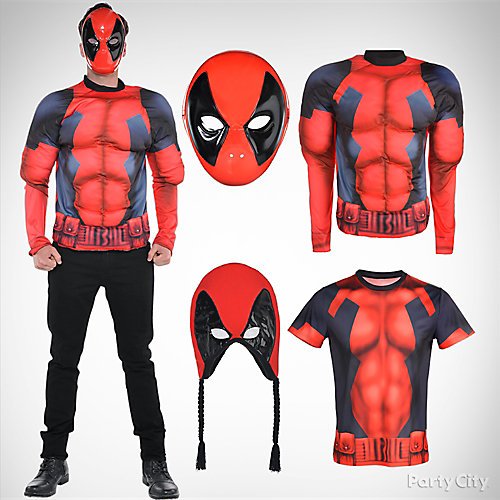 Idea 5: Be an anti-hero!
Be the badly behaved Deadpool in an "instant muscles" t-shirt and a mask or hat. Go ahead, be a twisted. Justice has a new face!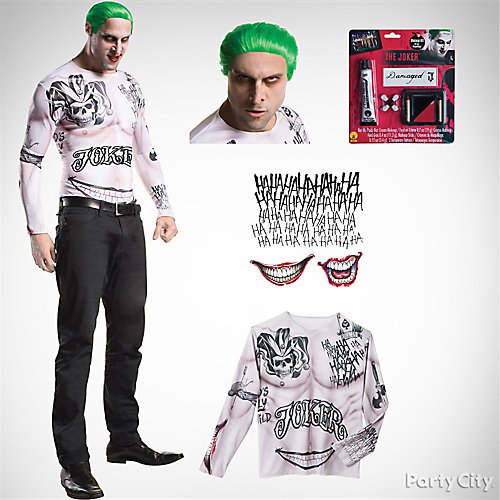 Idea 6: Be disturbing!
Channel your inner insanity as the Joker. Command the Suicide Squad in your green wig and t-shirt. Take it over the edge with make up, crazed tattoos and a menacing super villain grin.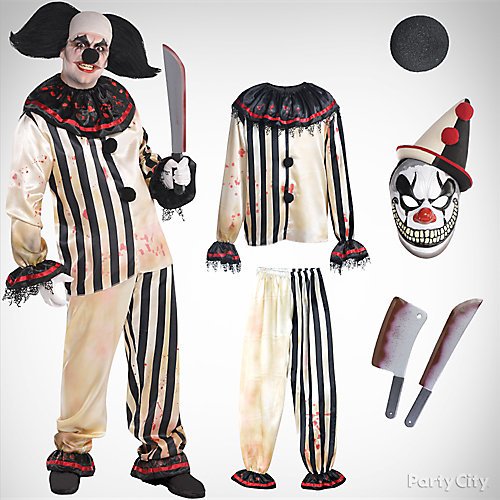 Idea 7: Be insane!
Be the maniacal clown nightmares are made of! You'll be the main attraction in this carnEVIL costume idea. Create your own cirque du freaky look from masks, hats, wigs, noses and makeup. Grab some bloody weapons for a terrifying twist.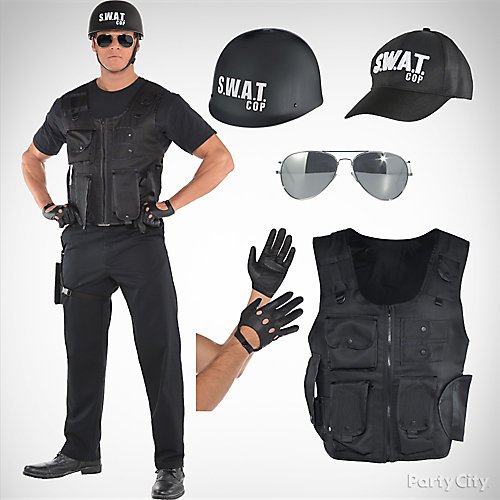 Idea 8: Be crushing!
Prepare for (candy) raids as a SWAT police officer. A tactical vest, gloves, SWAT hat and mirror shades give you a commanding presence.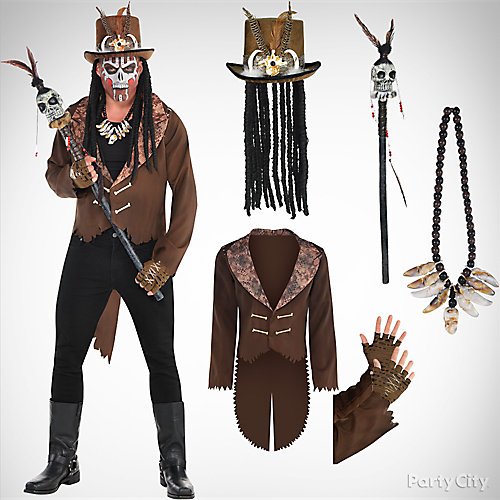 Idea 9: Be bone rattling!
The witch doctor is in! An authoritative top hat with faux dreadlocks, feathers and bones will transform you into a tribal witch doctor. Add a jacket, gloves and tribal makeup to cast your spell. Rattle your shell necklace and skull staff to keep restless spirits at bay!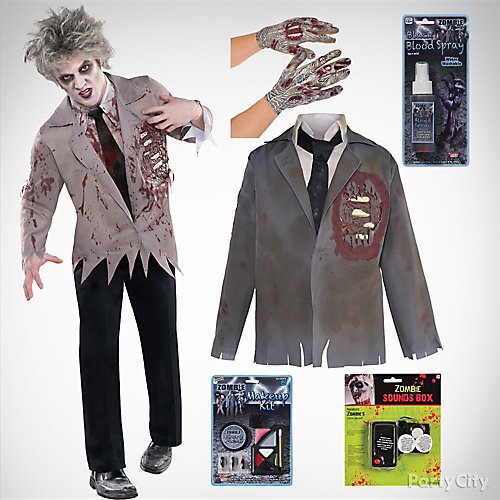 Idea 10: Be flesh eating!
Join the hordes of walking dead in a gory zombie costume. All you need is a tattered jacket and some dreadful makeup to look like you're fresh from the crypt. Add bite to your costume with wigs, gloves and creative flesh wounds.