Experience Boo-Loons
When balloons meet Halloween, you get Boo-Loons! This year, we asked our favorite influencers to make the ultimate Halloween-themed balloon decoration—and boy, did they deliver. Now, we're taking Boo-Loons on tour!
Find a Boo-Loon
Installation Near You
Brooklyn, NY

Starts 10/20 until 10/31

Brooklyn Children's Museum
145 Brooklyn Ave
Brooklyn, NY 11213

Downey, CA

Starts 10/14 until 10/31

Cinemark Downey and XD
8840 Apollo Way
Downey, CA 90242

East Rutherford, NJ

Starts 10/11 until 11/2

American Dream
1 American Dream Way
East Rutherford, NJ 07073

Frisco, TX

Starts 10/18 until 10/31

Main Event
9375 Dallas Parkway
Frisco, TX 75033

Grand Prairie, TX

Starts 10/18 until 10/31

Main Event
3106 S SH 161 Frontage Rd
Grand Prairie, TX 75052

Kansas City, MO

Starts 10/12 until 10/31

Science City at Union Station
30 W Pershing Rd
Kansas City, MO 64108

Katy, TX

Starts 10/18 until 10/31

Main Event
24401 Katy Fwy
Katy, TX 77494

Las Vegas, NV

Starts 10/12 until 10/31

Discovery Children's Museum
360 Promenade Pl
Las Vegas, NV 89106

Las Vegas, NV

Starts 9/30 – 10/2

Downtown Summerlin Parade of Mischief
1980 Festival Plaza Dr
Las Vegas, NV 89135

New York, NY

Starts 10/15 - 10/17

Boo-Loon Land (NYC Pop-up)
475 5th Ave
New York, NY 10017

Orlando, FL

Starts 10/14 until 10/31

Universal Cinemark at Citywalk
6000 Universal Blvd
Orlando, FL 32819
Boo-Loons Installation Finder
We're spreading the spooky spirit across the map this Halloween season. We've partnered with some fab-boo-lous entertainment, arts and culture venues to create larger than life balloon art installations including a 50' spider made entirely out of balloons! Boo-Loons make for the perfect photo opp and great inspiration for at home décor. Check out our map below to find a Boo-Loon installation near you.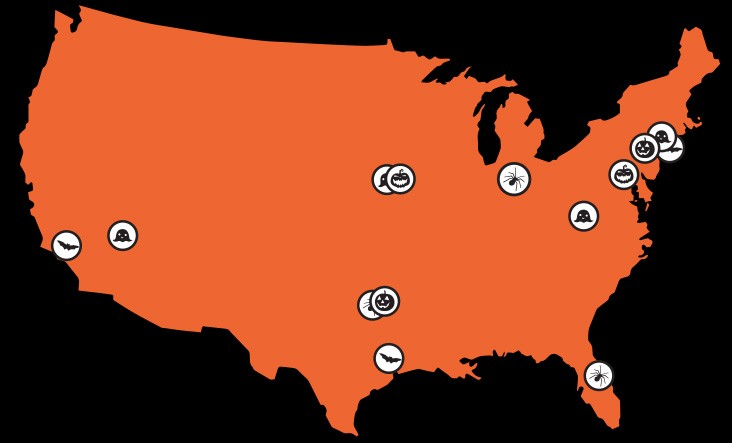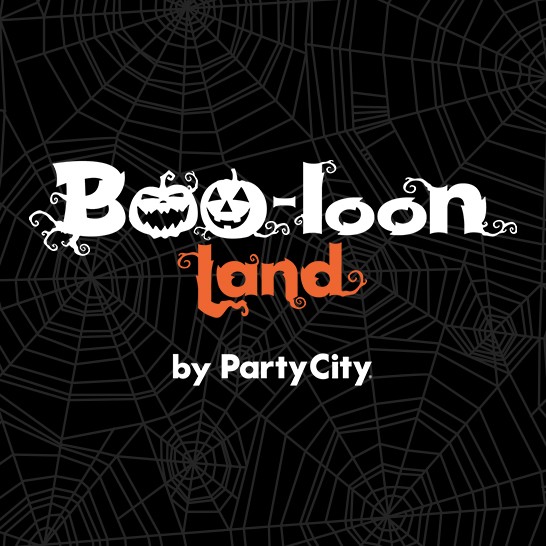 Your Chance to Visit Boo-Loon Land in NYC
Join us at Boo-Loon Land, a first-of-its-kind immersive balloon experience at 475 Fifth Avenue in NYC October 15-17th.