Balloon Delivery in 188 Party City Locations
Free Delivery with Minimum purchase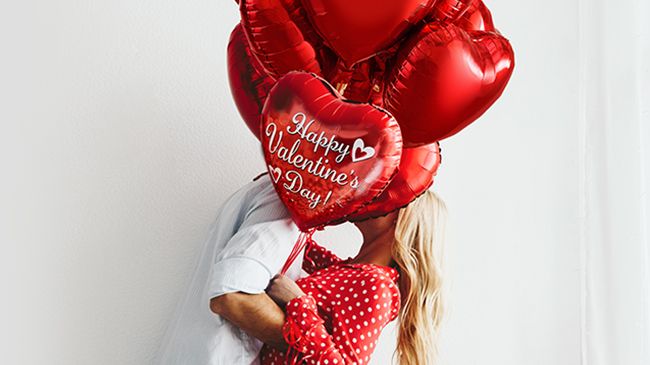 The wait is finally over – balloon delivery is here! Save time and avoid stress with balloons delivered straight to your door. To place a delivery order, simply stop by your local Party City store, select your balloons and schedule delivery for as early as the next day.
See balloon delivery FAQs
Balloon Delivery Locations
The delivery fee is either $11.99 or FREE depending on the size of your order. For exact pricing, select the store below where you want to place your order, and click the store information button.
Balloon Delivery FAQs
Can I place a balloon delivery order online?

Currently, we're not accepting online orders. Please visit a Party City store to place your order.

When will my local store offer balloon delivery?

All Party City stores should have balloon delivery available in March 2020. In the meantime, your local Party City can help you find and fill the perfect balloons for your special event.

I need balloon delivery at an exact time and place. Is that possible?

We can delivery balloons to most locations. If you are hosting an event at a venue, be sure to confirm details regarding deliveries before placing your balloon delivery order. Factors like traffic volume, distance, and special events can affect the time of delivery, which is why we allow for a 2-hour delivery window.

How far in advance should I place an order?

For next-day delivery, schedule your balloons by 7PM the day before. For other delivery dates, you can place your order as far in advance as you like.

What kinds of balloons do you deliver? Is there a limit to the quantity I can order?

We'll deliver any balloon we sell in our store. There's no limit, other than available inventory.

What are some balloon accessories or extras I can order?

Party City offers lots of balloon accessories and extras to make your arrangements truly one of a kind. Whether you need balloon weights to hold down helium-filled balloons, tails and tassels for extra flair or lights for a truly glowing experience, we're here to help.

How long can I expect balloons to last?

With Hi-Float sealant, helium-filled latex balloons have a float time of up to 18 hours indoors. When ordering latex balloons, you should always request delivery on the day of the party. Foil balloons can remain afloat for several weeks and can be delivered a few days in advance of your event.

Is Hi-Float included in the cost of my order?

Yes! Hi-Float sealant is applied to any helium-filled latex balloon you order.

Is helium included in the cost of my order?

Helium is included in the price of foil balloons and bouquets containing foil balloons. Helium is not included in the price of most latex balloons. Exceptions apply. A store associate will inform you if helium isn't included in the cost of your order.

Can I get a refund for balloons that burst during delivery?

Yes, we refund the expense of balloons damaged in transit. However, your delivery fee is non-refundable.
Balloon Information and Inspiration
Shop Party City Balloons
We bet your party blew 'em away. Tag us on Insta to show us how you did it! #PartyCity
View Gallery