SEE A CHANGE.

MAKE A CHANGE.
BE THE CHANGE.
We are committed to engaging and educating our associates through candid dialogue, so that we can be informed on how to take action and support efforts in inclusion internally, in our communities, and beyond.
WHO WE ARE
YOU'RE INVITED
TO SHOW US HOW YOU CELEBRATE
Every single day contains moments of joy. Let us know what and how you like to celebrate events big and small, so we can do our part in creating party supplies for everyone.
×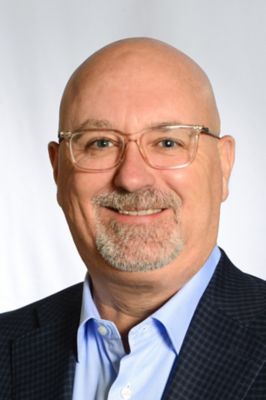 March 5, 2021
To our valued customers and Party City Family,
As you may be aware from news reports over the past several months, members of the Asian American community have been targeted with hate crimes. It did not start with COVID, yet the pandemic exacerbated racism against Asians in the United States. These incidents – most prevalent in California and New York – are happening all over the country. It is distressing and disturbing, and we know members of our Asian communities can feel especially traumatized and fearful for their safety.
At PCHI, we condemn these senseless acts of violence, bullying, and harassment, and we must do everything we can as a company and as individuals to stop hate. Last year, as a company we committed to listening with open minds and open hearts to employees from all areas and all communities within the organization as an initial step to build bridges and make genuine, lasting change. We are continuing this practice as an essential aspect of our diversity, equity, inclusion, and belonging strategy. Lorawn Dupree will be holding listening tours specifically about the rise in hate crimes against the Asian community, and everyone is welcome. If you are interested in participating, please reach out to her directly or contact your HR Business Partner.
To our employees and partners in the Asian community, we stand with you.
Brad Weston,
CEO, Party City
June 9, 2020
To our valued customers and Party City Family,
As we are all painfully aware, it has been just over two weeks since the death of George Floyd. A time in which his family and friends mourn the loss of their loved one, and the country has witnessed the pain of injustice felt by so many.
There is deep-rooted and widespread unrest and like so many of you, I am heartbroken and angered by the pervasive hatred and racism that is deepening the divide in our communities.
At Party City, we stand in solidarity with our Black colleagues, customers and communities, as we condemn acts of racism, bigotry and hate. Disregard for basic human rights of any kind has no place in our communities or country, and certainly not at Party City.
Over the past week, as we paused to reflect and listen to our employees and communities, we know that to be heartbroken and to stand in solidarity is nowhere near enough. To remain action-less is to be complicit and we are committed to change. We know that as a company, we can and must do better.
We are starting by looking inward to ensure our leaders and teams represent the diversity we seek. With the help of our associates, we have created the PCHI Associate Diversity & Inclusion Action Board that will develop a meaningful and sustainable approach that uses our resources and our voice to create impactful change within our company and communities.
Today, we have closed all of our Party City stores in Houston, the city in which George Floyd grew up, out of respect for the memorial services being held in the area and the important issues highlighted by his death.
We acknowledge this is just a start and that we need to do more to be a part of the solution. We are committed to doing so, and while it may take time, the work must begin now.
We stand with you.
Brad Weston,
CEO, Party City
PCHI ASSOCIATE DIVERSITY & INCLUSION ACTION BOARD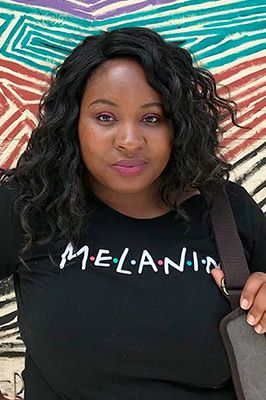 Lorawn Dupree - Associate Category Manager
If I told you that I have always felt comfortable in my brown skin, that would not be the truth.
If I told you that I have always felt equally privileged in this world, that would not be the truth.
But what is true, is that right now – I feel so empowered in this skin. I feel free to be me.
I am proud to know that I have friends of all shades, a community and a company that stands behind me.
Together we can see a bright future. IN UNITY we will pave the way forward. IT CAN BE DONE!!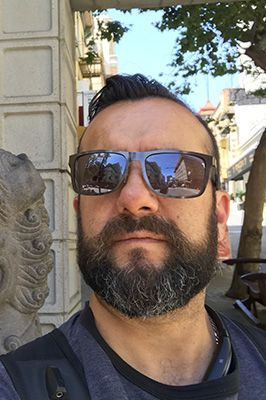 Andres Baez - Manager, CRM
Very nice to meet you; my name is Andres Baez and I have been with Party City since August, 2008. Currently, I am the Manager for the company's CRM program.
I was born in Ecuador and migrated to the United States when I was only 18, right after graduating from High School. As a POC, I have seen the injustices that our society yields; but I have also seen the beautiful results when empathy and understanding are the driving forces. I am committed to be a source of positive energy to aide change for the good; and I'll start by being open to learn, understand and empathize with my fellow-human.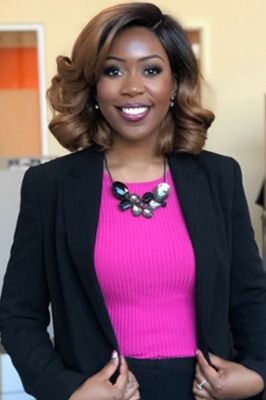 Amina Brown - HR Business Partner
My name is Amina Brown and I have been with Party City since 2014. Currently, I am a Human Resources Business Partner. I have been passionate about helping others, equal rights, and problem solving since I was an adolescent. The amplification of these traits continued to unfold as I matured and even more in present day. As a Black woman living in alarming and uncertain times, I believe now, more than ever, is the time to Speak Up. Change is good and I am proud to be apart of an organization and committee that empowers and enables us to lift our voices and unite for the betterment of the community.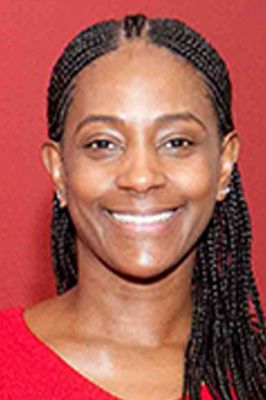 Sherlita Kennedy – District Manager
Sherlita has been with Party City for two years, she begin her career in retail 20 years ago and since has served on many boards most notable being Tabor 100-board that focuses on "Business development, economic power, educational excellence and social equity for African-Americans and the community at large." It is her hope with the Associate Diversity and Inclusion Action board that she is able to empower employees at Party City through the embodiment of these exact principles.
One of Sherlita's favorite quotes encourages her everyday to have the courage to change the things she can. With your help, she can, you can, and we can make Party City a more inclusive and diverse workplace- Your voice matters!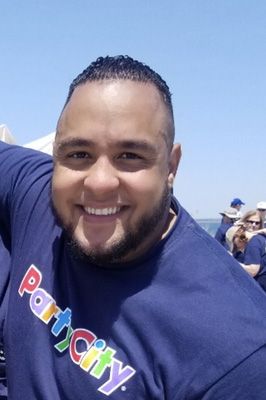 Juan Velasquez - District Manager
Current tragic events remind us that injustice and inequality exist within our communities and in business. We as leaders and participants at every level must be equipped to effectively eliminate racism, discrimination and bias in the workplace. That's why we are here.