Look like death warmed over as a zombie
Not so fast but oh so frightful, being a zombie on Halloween is oh so delightful. And easy, too, turns out, thanks to this simple tutorial.
Step 1:
Begin by pulling your hair away from your face. Next draw big circles/bags under your eyes in black grease makeup. Exaggerate the size a little for full zombie effect.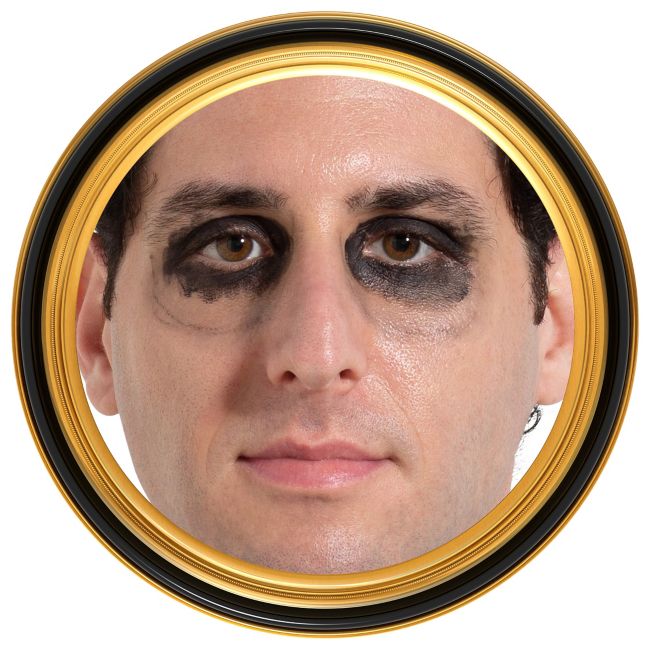 Step 2:
Fill in closer and around your eyes with black grease makeup. Blot this a little with your finger or a makeup sponge—you want that bruised-eye look.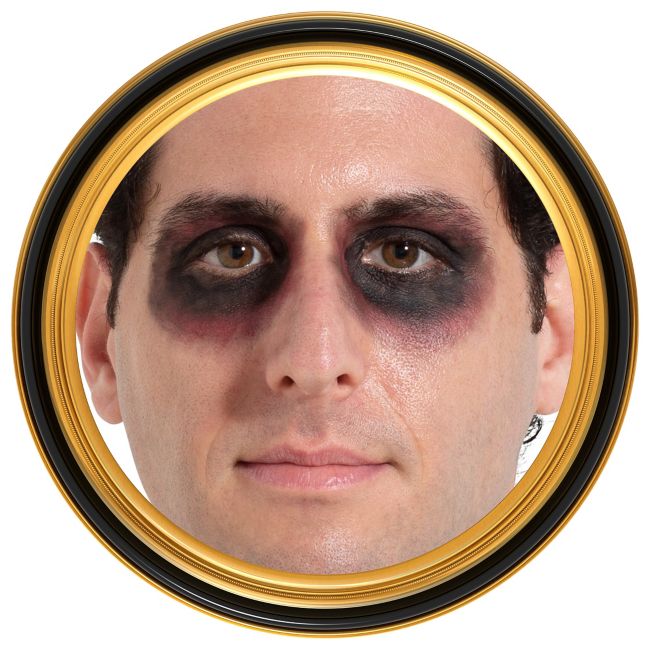 Step 3:
Next, blend the two colors (purple and black) all around your eyes for a dark, menacing appearance.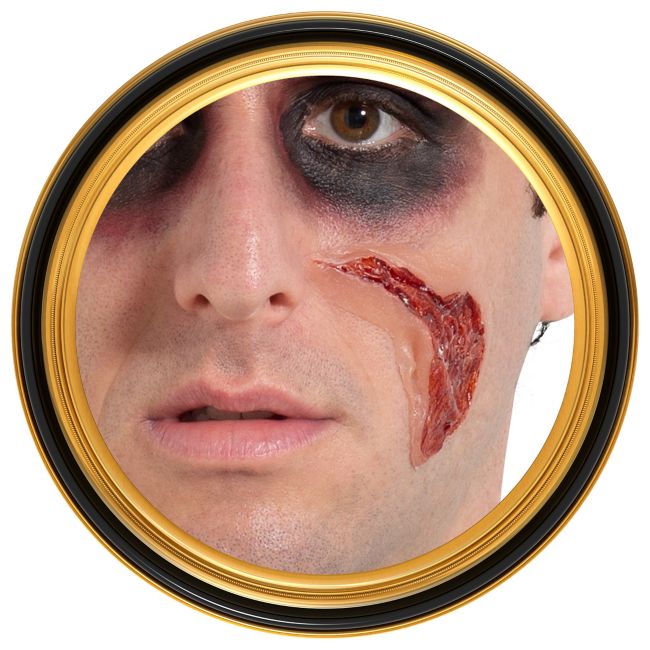 Step 4:
Apply one of the latex wounds (follow package instructions) to the left-hand side of your face. You're looking less human all the time!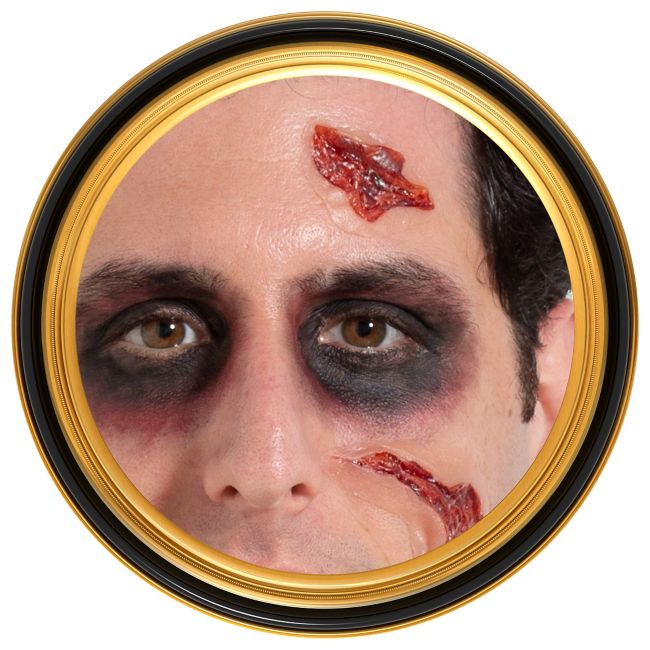 Step 5:
Apply another latex wound above your left eye.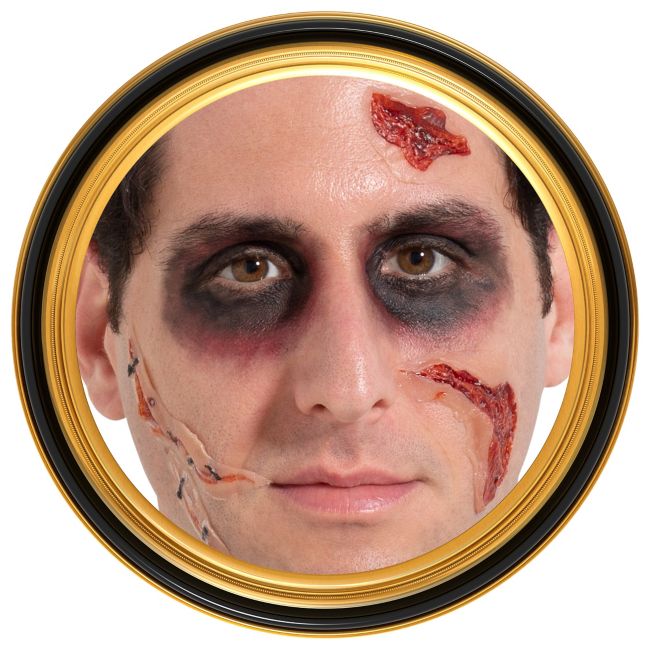 Step 6:
Next, place the stitches on your face (again, according to package instructions), going from the side, all the way to the corner of your mouth. Add another set of stitches branching off the stitches you just applied to form a "v" shape. You're getting this zombie-thing all sewn up!
Step 7:
Try adding some spirit gum (follow package instructions) to the edges of your stitching and wounds. This will add depth, texture and maximum grossness.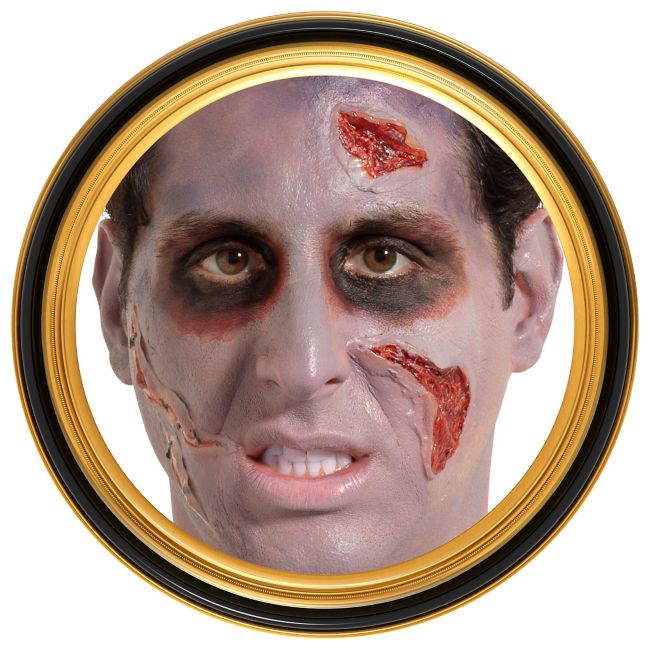 Step 8:
Mix gray and blue grease makeup (to your liking) all over your face. You want a good, all-over unnatural appearance. Then cover the clear sections of your scars and stitches to help them blend in more with the rest of your face.
Step 9:
Now blend in a mix of colors like black, green or red grease makeup to your face and lips. You're looking to add the illusion of bruising, bumps and contusions. There are no right or wrong ways to do it. Get creative!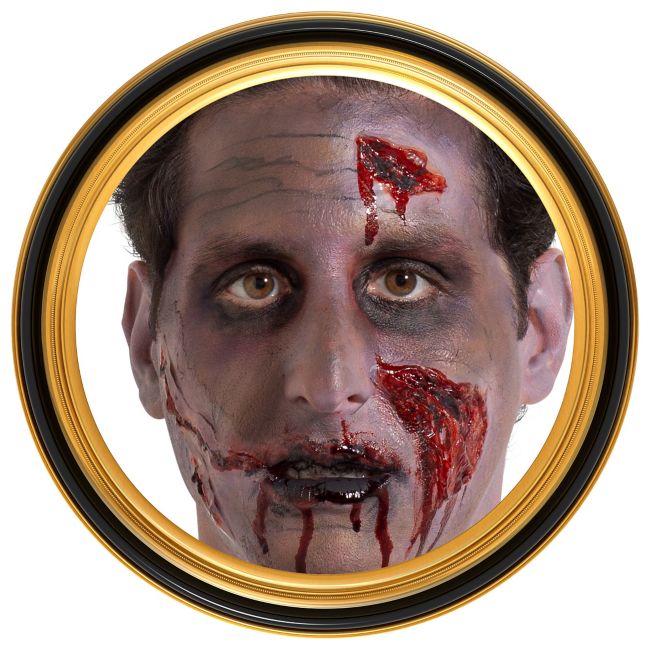 Step 10:
Get out the fake blood and apply to your gashes, wounds and stitches. You can even add a little to your costume. Be sure to see if it washes out first though.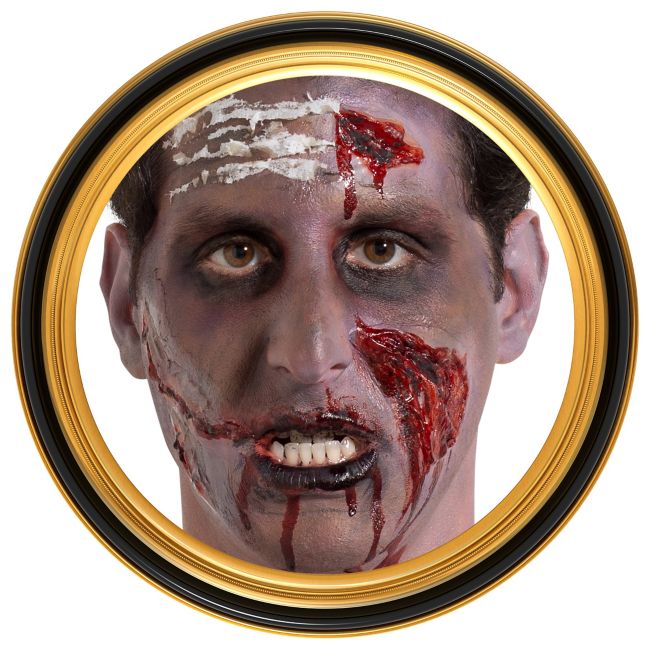 Step 11:
Next, use liquid latex to create a "flap of skin" next to your forehead wound. Then shred several pieces of toilet paper (you must have some somewhere) into small strips. Apply a little spirit gum to your forehead—butting up against your wound—then add each paper strip to give the overall effect of a ripped, weather bandage that's been peeled back from your wound. Ouch!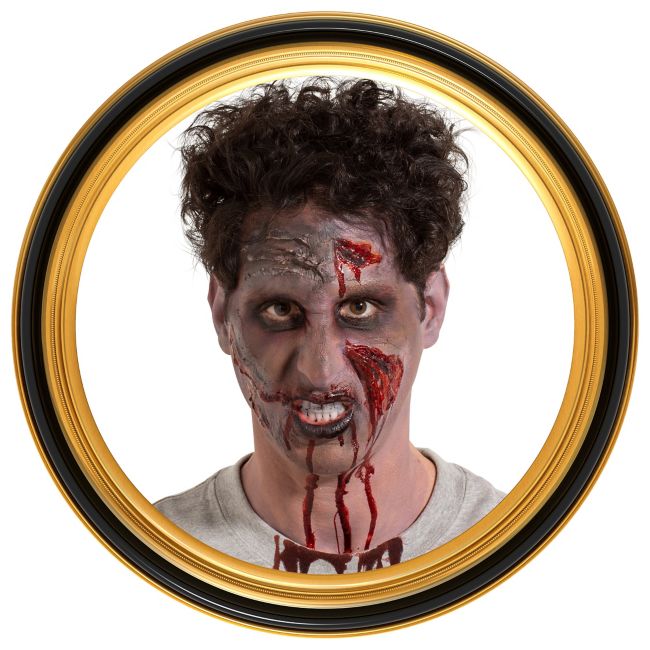 Step 12:
Keep adding more fake blood. Now for the finishing touch, style your hair accordingly—think a cross between bedhead and deadhead. Scary!