Zombie Bloody Eyeball Shooters Idea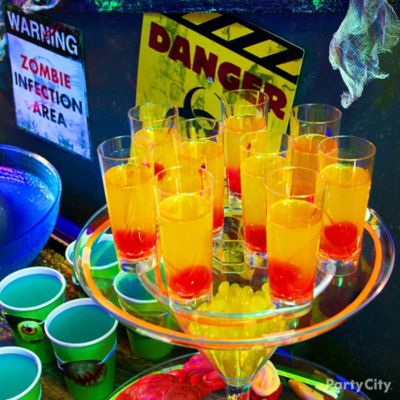 Keep your eyes peeled for this delish drink!
Forget the hair of the dog – serve up Bloody Eyeball Shooters straight from the zombie that bit you! First, shake up tangerine vodka and orange juice in a shaker. Fill the bottom 1/4 of the glasses with grenadine, then pour in the vodka and orange juice mixture. Finally, drop in a cherry to complete the bloody eyeball effect. Make a cool display with a giant martini glass, a cake stand and a couple glow bracelets around the plate rim.