Watermelon and Udon Salads Idea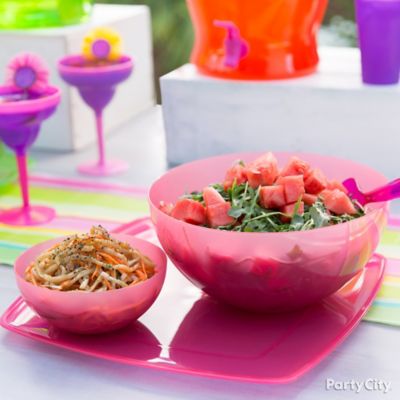 Pretty in pink salad ideas!
Our Udon Noodle Salad has noodles, sesame oil, wine vinegar, carrot slivers and crumpled seaweed. The light and refreshing Watermelon Salad combines watermelon cubes, handfuls of arugula and a sprinkle of balsamic vinegar. Complete the look with a serving spoon and platter.