Sometimes, it's not possible for everyone to be together for graduation - and that's okay! There are plenty of ways to close the distance and tap into unique graduation party decoration ideas to create an intimate virtual graduation celebration with your friends and loved ones.
First off, you'll want to plan how you will bring your family and friends together virtually. You'll need to decide which platform you want to use and pick a date and time so you can invite everyone to log on and tune in.
The easiest, most popular video platforms to use are Zoom, Skype, Facetime (you can even create a Facebook event as your invite), Google Hangouts and Google Duo.
Each platform has different limitations, so choose the best for your group. Zoom has a limit of 40 minutes, so if your gatherings tend to go long, this may not be your best option. Facetime only works with iOS, so if your group won't all be joining from Apple devices, this is not an option. Google Hangouts require a gmail account and Google Duo requires your participants download the app. All these platforms are free to use, you only need an internet connection and a computer, tablet or phone with a camera.
Now, let's talk party planning. Here are six ways to say hat's off and game on to a hype grad party!

1. Send a standee or cut-out in your place
Standees, fan faces, and cutouts are the coolest way to celebrate the grad in person or apart. For virtual celebrations, you can use them as décor for your video call or send a standee or cut-out to family you can't be with so they can celebrate you in person (or close to it). If you're feeling extra, add flair to your standee with balloons. This makes the grade for a 'gram-worthy graduation idea.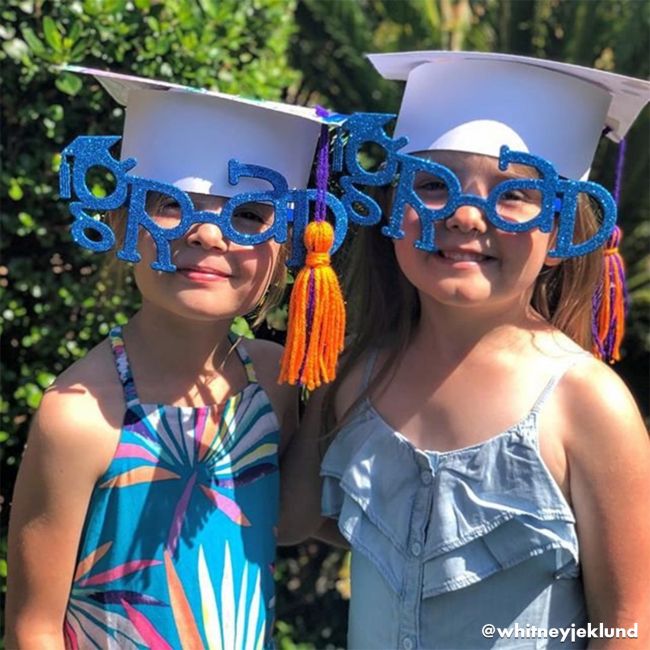 3. Show your silly with wearables
You worked hard and now it's time to play. You earned the chance to have some fun, so don't take yourself so seriously. Hats off and hair down! Plus, outrageous grad wearables make for the best photos and screenshots during your virtual grad party.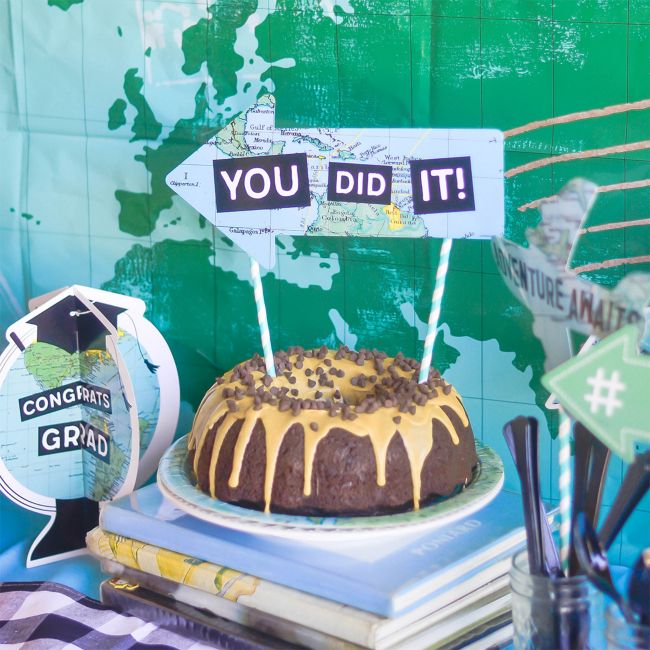 4. Go big for grad at home
A virtual grad celebration from home can still be a grand affair. Make your virtual party top of the class with graduation party supplies in your school colors or choose a graduation theme. Get tableware, napkins, streamers, hanging decorations⁠—the more the better. Whoever said less is more didn't know how to throw a party!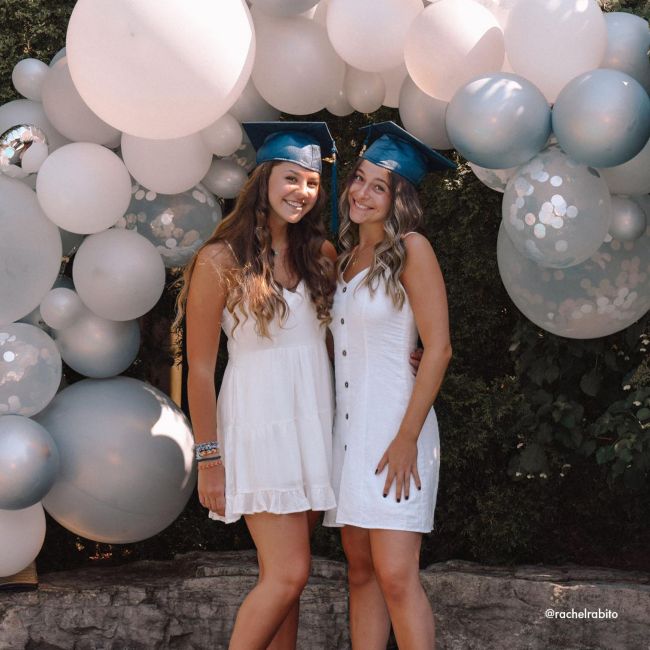 5. Bring the pomp and circumstance to the backyard
Feeling down you missed the walk across the stage? Create your own at home! Set up a runner, a balloon arch, and have someone call your name. Don't forget to catch it on video to share out later or invite your friends to a zoom call or social media live event and walk the stage as your friends and family cheer. Explore more backyard graduation ideas!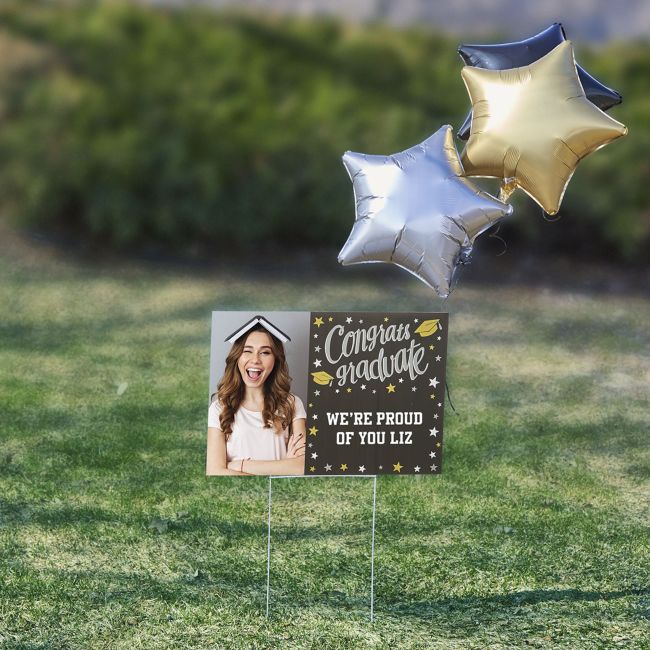 6. Let your Class of 2021 pride shine with yard signs
You may not be throwing a grad party but you can still let the neighborhood know how proud you are! Decorate the front lawn with yard signs featuring graduation designs and headlines. Get a personalized yard sign you can stake right into the ground and to top off that class of 2021 pride with balloons!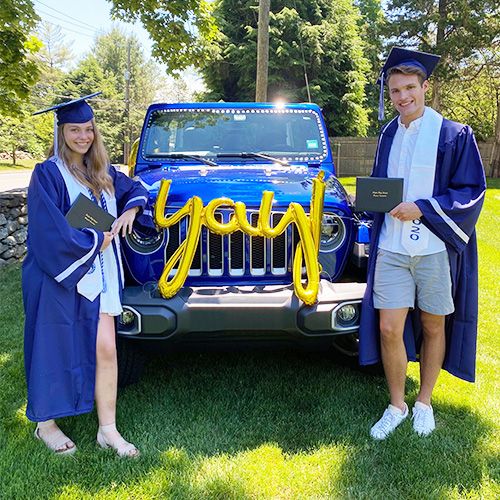 7. Honor the grad on the go
Set the grad celebration in motion with a drive-by parade. While there won't be any yearbook signings or heartfelt hugs just yet, a parade is a fun way for grads to get together while keeping a safe distance. Participating in a parade? Go over the top, you earned it! Deck out your car with balloons, signs, streamers and more. Don't forget to go live on your social platforms so everyone can join in on the celebration.