Valentines Day Treat Buffet Idea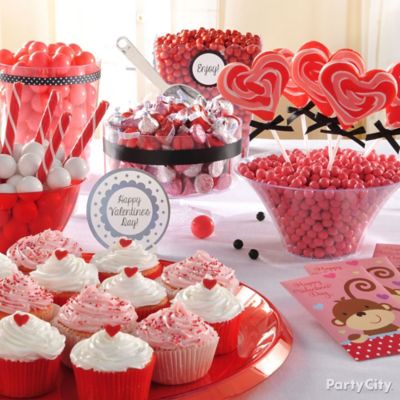 Create a super-sweet Valentine's treat buffet!
Surprise your little munchkins with a buffet of sweetness! Cupcakes, kisses, candy sticks, gumballs and lollipops make the perfect spread for the sweet tooth. Set out frosted cupcakes on colorful platters and take fill pretty clear containers with gumballs, chocolate kisses and Sixlets®. To add height, put your fave candy sticks and heart-pops into the candy containers. Love!