Valentines Day Filled Cupcakes Idea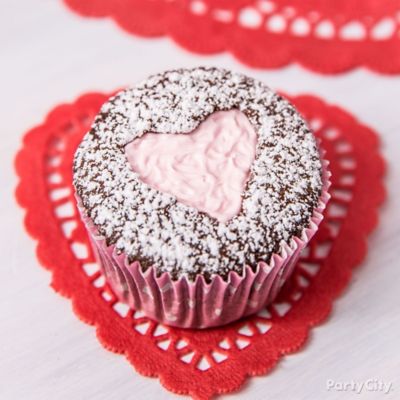 Dig into the frosting affection!
A pretty pink heart is the frosting on the (cup)cake! To make these extra-special heartfelt treats, start by baking your favorite chocolate cupcake recipe in pink polka dot baking cups. Use a mini heart-shaped cutter to make a heart-shaped recess, sprinkle the top with powdered sugar, then fill in the heart with pink frosting. They look extra dainty perched on mini red doiles!