Valentines Day Classroom Candy Favors Idea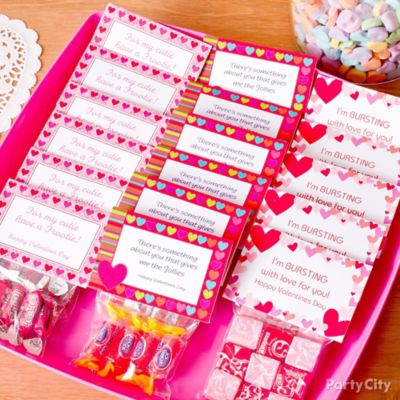 Tags with sweet talk make these candy favors extra-fun!
If you like to wear your heart on your sleeve, you'll love creating these clever custom valentines. The kids (and grown-ups too!) will enjoy reading the funny wording and they'll be bursting with love for your silly and sweet valentines. You can use the small bags shown (available at Party City stores), or use larger bags with more candy. Create custom note card tags online or in stores. Have fun with it!