Valentines Day Candy Buffet Display Idea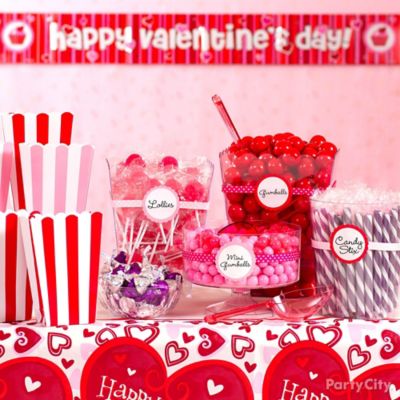 Give 'em a dream-come-true candy land!
They'll shower you with hugs when you set up a candy buffet with all kinds of chewy gumballs, sweet candy sticks and yummy chocolate kisses! Get candy containers in different sizes, label with cute stickers, and don't forget the treat boxes and candy scoops!