Twinkle First Birthday Theme Idea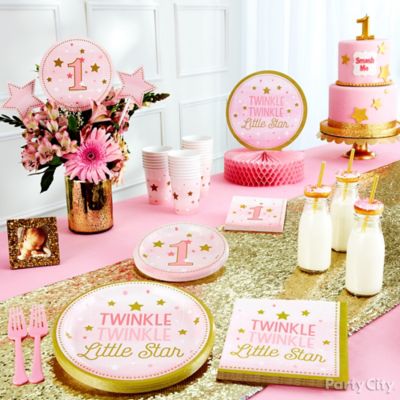 Create a twinkling tablescape!
Use pretty-patterned paper plates to make a setting perfect for your little star! Pair plates with a gold table runner—it will make the plates pop with color. Get creative by adding complimentary table decor, like a pink flower arrangement or a paper honeycomb centerpiece, to highlight your twinkle little star theme.