Tropical Vegetable Crudites Idea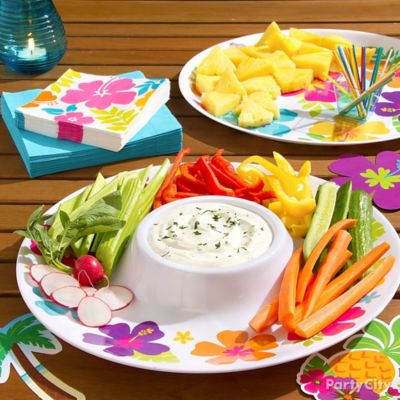 Dive into a yummy dip!
Greet guests to the luau with a tasty tray of apps! Serve up bright sliced veggies on a pretty hibiscus-printed chip and dip tray with a built-in bowl for ranch dressing or another cool dip. Fruit slices like pineapple look expertly assembled on a themed platter with bright party picks for snacking. This pretty hibiscus pattern has matching trays, cutouts and napkins for a put-together party look.