Tropical Tuna Poke Idea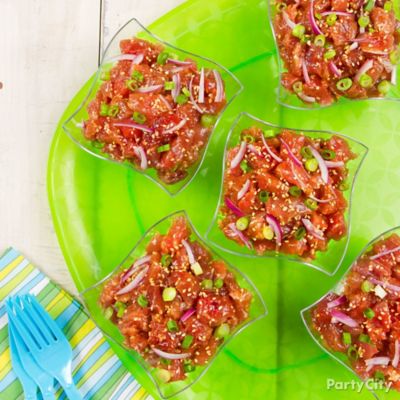 Give your taste buds a treat with Tuna Poke!
This quick-fix dish is an island favorite! Tuna Poke is a raw seafood salad, but your guests don't have to love sushi to enjoy this flavorful fare. Place diced sushi-grade tuna (purchased from a reputable seafood store) in plastic bowls and top with diced scallions and red onions. It looks as good as it tastes!