Tropical Pina Colada Cocktail Recipe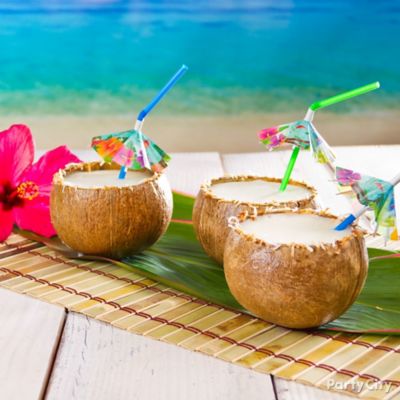 Perk up your party with Pina Coladas!
It's not a luau until you break out the Pina Coladas! To create these iconic island cocktails, mix 3oz light rum, 3 tbsp coconut rum, 3tbsp crushed pineapple and 2 cups crushed ice in a blender. Blend at high speed until the mixture is a smooth consistency, then serve! Pour this fruity cocktail into Authentic Coconut Cups and add some fun parasols and straws for a cocktail worthy of the Hawaiian Islands.