Tropical Luminaries Idea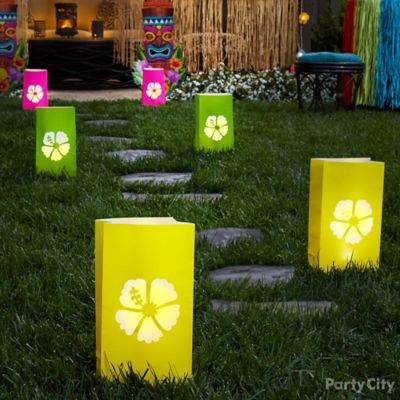 Light the path to party paradise!
Lead guests to the entrance of your luau with an alluring glow! Use neon paper bags with a stenciled cutout of a hibiscus flower, and then add a battery-operated tea light. Creating an inviting entrance with the warm glow of paper bag luminaries is a simple way to stage for a festive nighttime luau.