Tropical Lava Flow Cocktail Recipe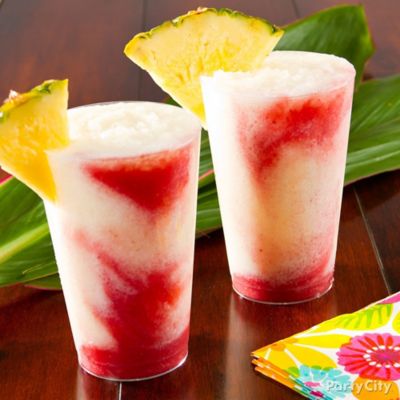 Tempt your taste buds with a Lava Flow cocktail!
Don't let the name of this tasty blended drink fool you! Lava Flows are a refreshing mix of fruit and rum that will have your guests running back for refills. For this cool concoction, blend banana, coconut cream and pineapple juice in a blender and set aside for later. In your serving glasses, stir together 1oz light rum, 1oz coconut rum and 2oz blended strawberries. Pour the banana mixture slowly into your glasses, and watch the rum and strawberry mixture creep up the sides for an instant Lava Flow!