Tropical Island Sunrise Shooter Cocktail Recipe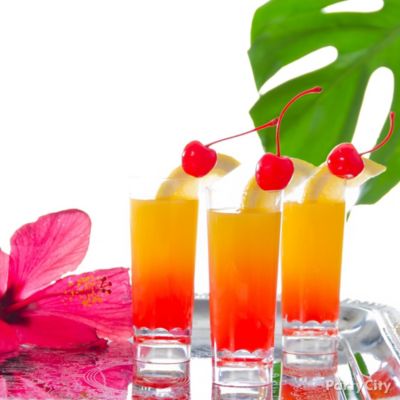 Make your taste buds say "Aloha" with this tasty cocktail!
Try a Mini Island Sunrise Shooter, a fun twist on the Tequila Sunrise. To make these yummy cocktails, pour tequila and orange juice into mini cordial glasses and stir. Tilt the glasses and pour grenadine down the side by quickly flipping the bottle vertically. The grenadine will go straight to the bottom, then rise up slowly through the mixture, creating a sweet treat for the eyes and taste buds. Raise a glass to this mini portion of paradise!