Knock, knock...trick or treat! When the kids start knocking at your door, you want to be ready with unique treats that'll make your house the coolest on the block. Get inspired by ideas for candy-free trick-or-treat handouts and memorable candy!
With these ideas, the kids will be talking about your house this time next year. Shop all Halloween trick-or-treat supplies.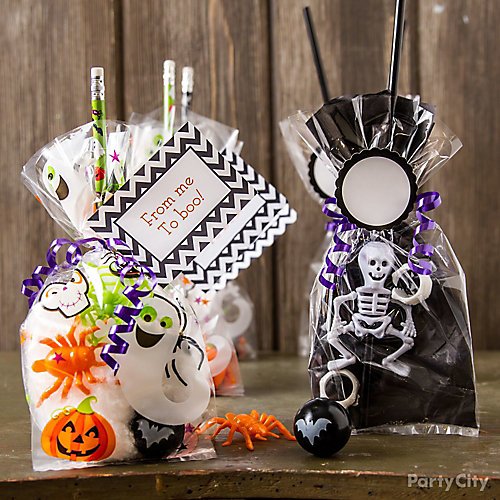 Idea 1: Halloween Goodie Bags
Sweet-free favors are spooky cool! Be candy-free! Fill clear bags with favors like colorful spiders, rubber balls, skeletons and pencils. Handwrite a clever message on round stickers, or you can have tags printed out at your Party City store with a fun message like "From me to boo!" (we used the Custom Black Chevron pattern).
Idea 2: Slime and Whoopie Cushions
If you're looking for squishy and slimy favors to make the trick-or-treaters LOL, you've come to the right place.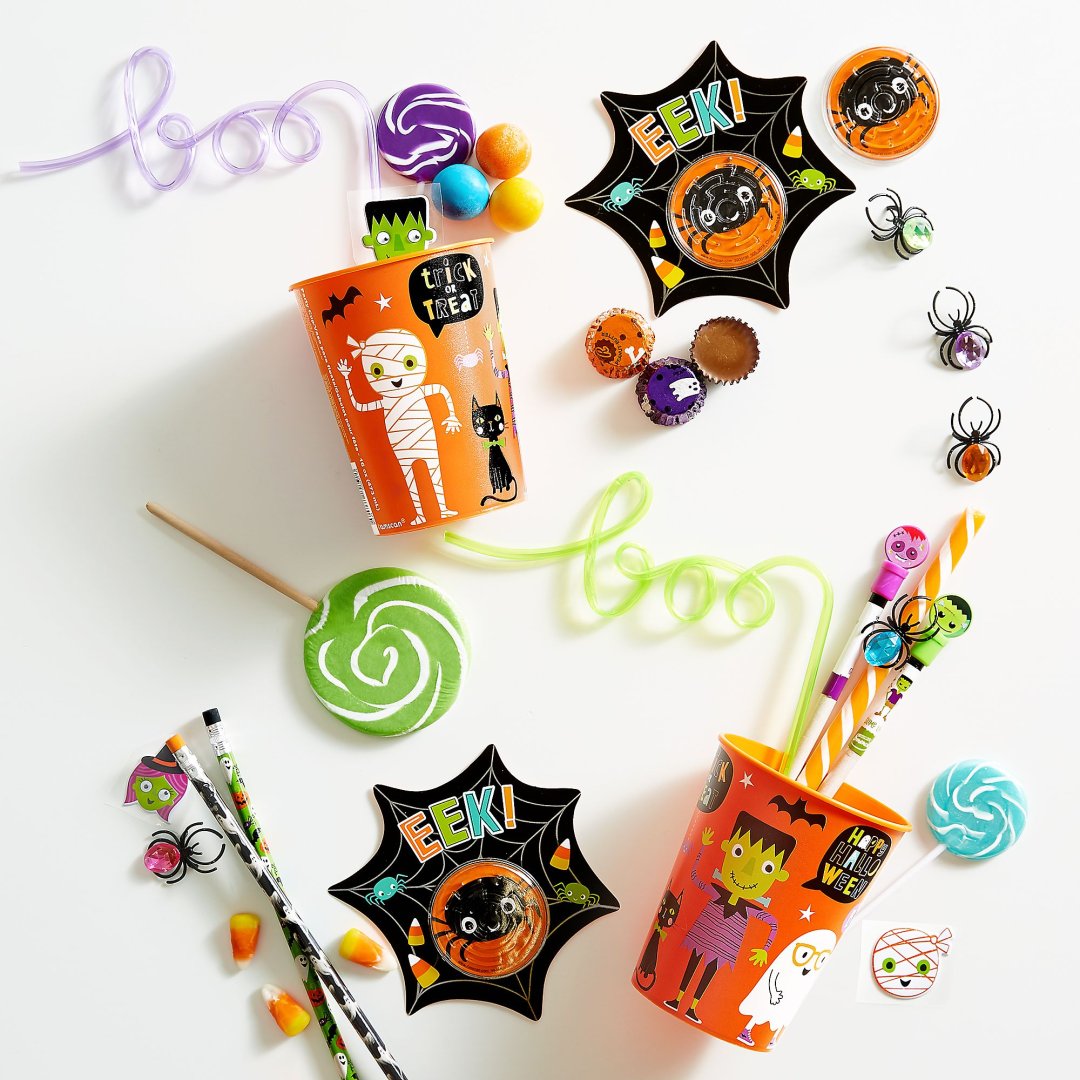 Idea 3: Candy-Free Favor Cups
Need to pump the brakes on the sugar rush? Create a candy-free treat with favor cups, pencils and rings. With these goodies, kids won't feel that this treat is a trick.
Idea 4: Halloween Pencils, Pens, Erasers
These favors are gifts that keep giving! Some favors lose their appeal after a day or so, but kids can bring these to school or add them to their craft boxes and use them until next Halloween.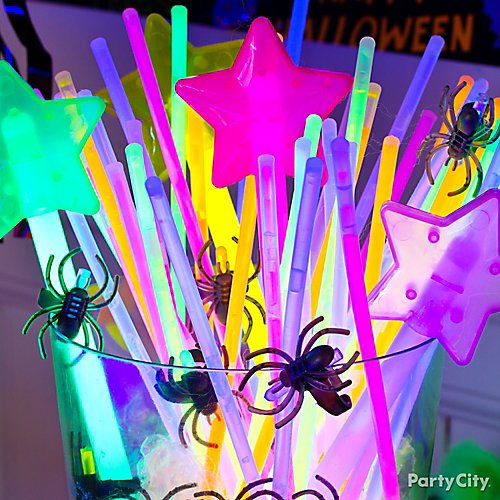 Idea 5: Glow Sticks & Glow Favors
Glow-in-the-dark favors are a scary-good alternative to candy! Glow wands, skulls, necklaces, and other favors will light up the Halloween night with fun. Use clear containers so the spook-tastic glow of the favors will be visible. For extra spookiness, arrange some neon spiders so they're "crawling" around the bowls – eek!
Idea 6: Funny Halloween Accessories
Glam ghouls will love choosing from a variety of vampire teeth, spider rings and more. After all, Halloween is all about dressing up!
These are Halloween favorites: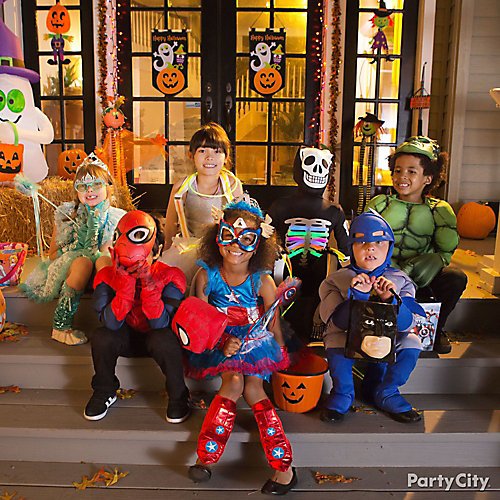 Idea 7: Make Your House a Photo Op for Trick-or-Treaters!
Gather everyone for spooky-cute pics!
Decorate the front of the house so the kids can pose with their candy buckets. Your cheery Instagrams will capture Elsa, Pinkie Pie, Skeleton, Hulk, Spider-Man, American Dream and Batman before they scurry away for more candy collecting!
Idea 8: Licensed Favors
Small toys showcasing popular movie and TV characters will light up trick-or-treater's faces! Make sure to offer a variety of characters, and remember to let the kids choose the favors rather than choosing a character for them.
Surprise them with familiar faces: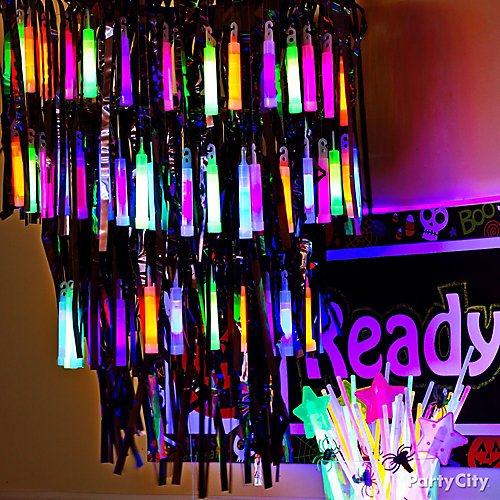 Idea 9: Watch Them Light up over this Glow-Stick Chandelier
Give your li'l monsters and their mummies a glowing reception with a chandelier of glow sticks! A simple foil chandelier becomes a light-up masterpiece when you tie on glow-stick necklaces in bright neon colors. Use the foil strands of the chandelier to tie on the glow sticks, then hang it up in the entryway. When it gets dark, crack the sticks (kids can help!) and watch it glow!