Treats Concession Stand Idea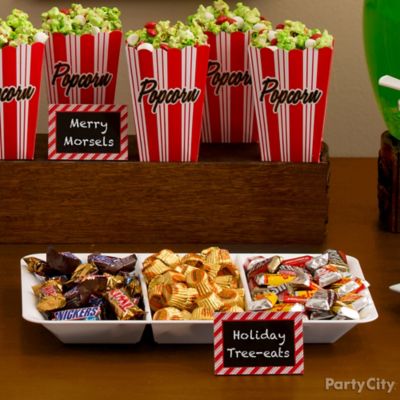 Create a mini snack bar out of classic chocolate candy bars!
You have popcorn and drinks for your holiday movie party, but what about other classic concession stand snacks? Munching on one or two candy bars goes hand in hand with watching favorite flicks. Carry over that experience to your movie party by putting bite-sized candy bars in a divided serveware platter. It's a simple way that makes the candies ready for the movie-munching taking!