Toy Story Cupcake Tower Idea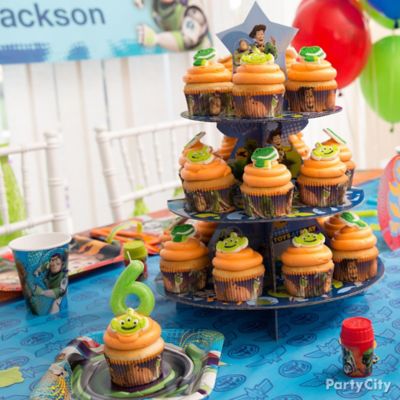 Switch on smiles with delicious desserts!
Alien cupcakes? Yes please! Set up a tower of birthday cupcakes for an easy-to-serve treat. To make, bake your birthday cowboy's favorite cupcakes in Toy Story baking cups, and then tint white decorating icing with orange icing color. Use a decorating bag to make these spacey swirls, and place Toy Story alien icing decorations on top. For the final touch, arrange them all on a cupcake tower with a birthday candle on top.