Sink your fangs in the 10 trending ideas for boys! Who are you gonna be?! Rock one of this year's top boy's costume ideas like cool cop, Captain America and flesh-eating zombie. Keep browsing for more killer Halloween ideas like Darth Vader, Spider-Man, TMNT, firefighter, ninja and Ironman, or shop all Top Boys' Halloween Costumes!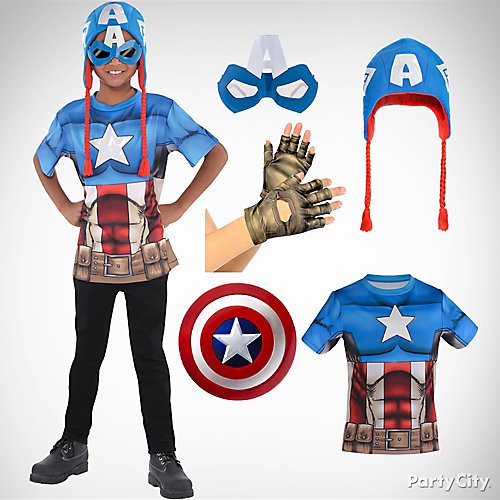 Idea 1: Be epic as Captain America
Power up with Super-Soldier serum and become Captain America! Prepare for battle in a cool muscle t-shirt, gloves and a Peruvian hat or Captain America "fun shades". Grab your shield and you're ready to win! See more Captain America Costumes.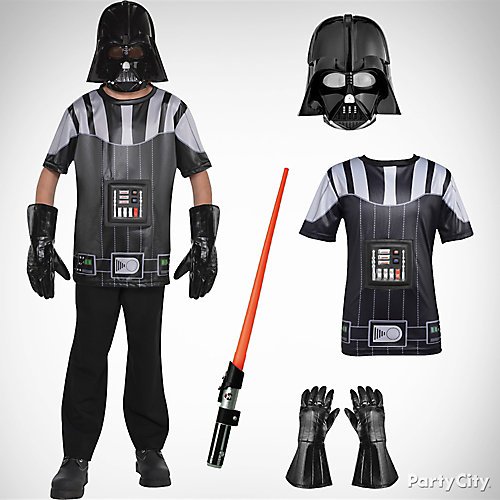 Idea 2: Dare to be Darth Vader!
Join the Dark Side in a cool Darth Vader costume. They don't want to know what's under your mask! Be a bad guy in your t-shirt and black gloves, and arm yourself with a saber to take down the Resistance and rule the galaxy. Shop all Darth Vader costumes!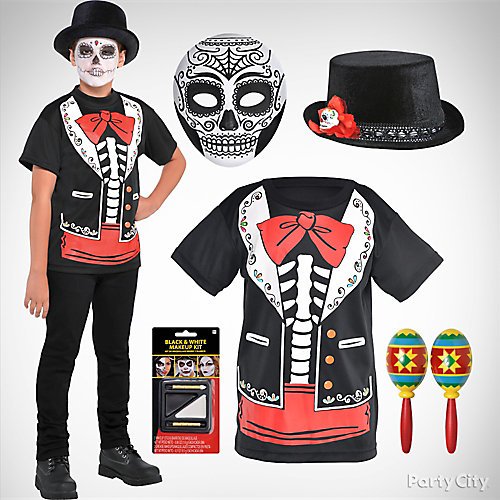 Idea 3: Be spooky as a Day of the Dead dude!
Be a skeleton-lovin' Day of the Dead dude in an easy t-shirt costume and hat. Call the spirits with maracas and celebrate the dead with spooky skull makeup or a mask. Explore more skeleton costumes.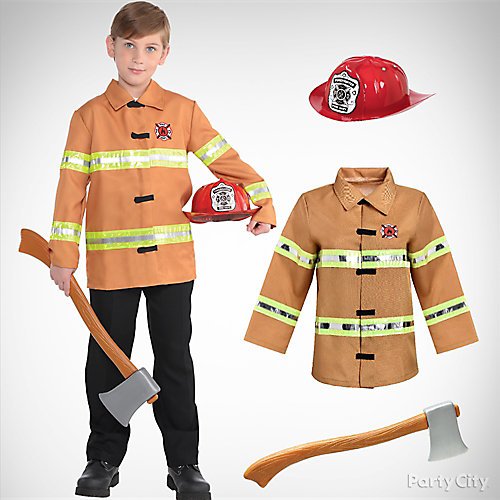 Idea 4: Save the day as a firefighter hero!
Suit up for duty as an official fire fighter! Your jacket and hat look like the real thing and you even get to carry a pretend firefighter's ax. For more looks, shop all firefighter costumes. You're a hero!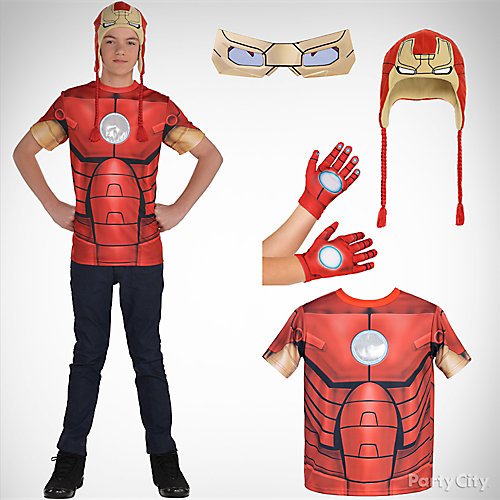 Idea 5: Instant Iron Man powers!
Get fired up for Halloween in a cool Iron Man costume. Rock a shirt and gloves with repulsor designs to fire energy bolts and suit up with robotic gold sunshades that look like armor. Or suit up withall Iron Man Costumes. You are invincible!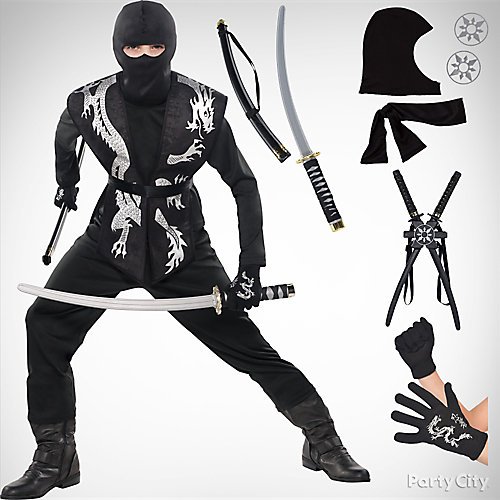 Idea 6: Surprise attack with a deadly ninja costume!
Invisible and deadly – learn the secrets of the ninja! Hide in the Halloween shadows in your killer ninja costume. Arm yourself with weapons and leap out at your rivals!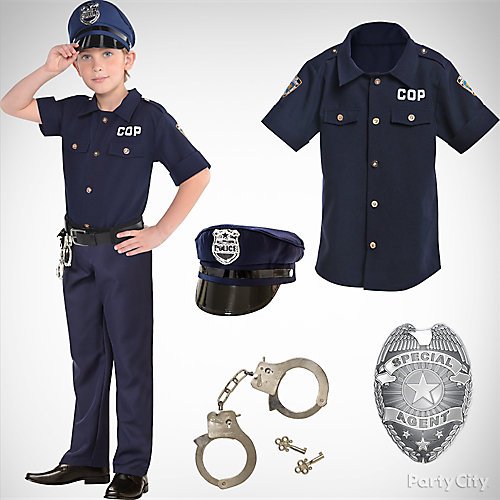 Idea 7: Fight crime as a cool cop!
Suit up for catching the bad guys! Be a beat cop in a button-up uniform shirt, shiny cap and special agent badge. Dangle cuffs with keys on your belt to stop thieves in their tracks! Shop all police costumes.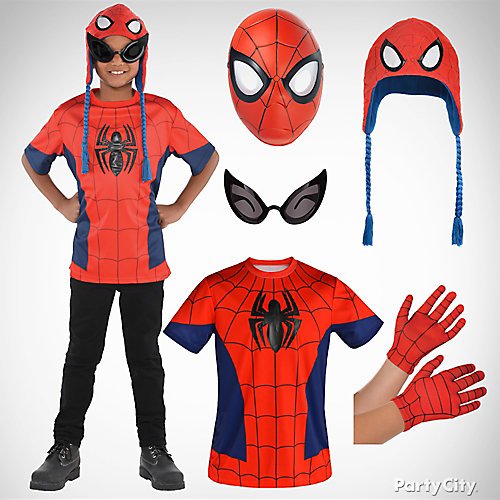 Idea 8: Activate your Spidey sense!
Scramble up skyscrapers in an epic Spider-Man t-shirt Halloween costume. Enhance your superhuman powers with gloves and a Peruvian hat. If you want to disguise yourself wear a cool mask or shades. Swing from web to web over to all Spider-Man costumes!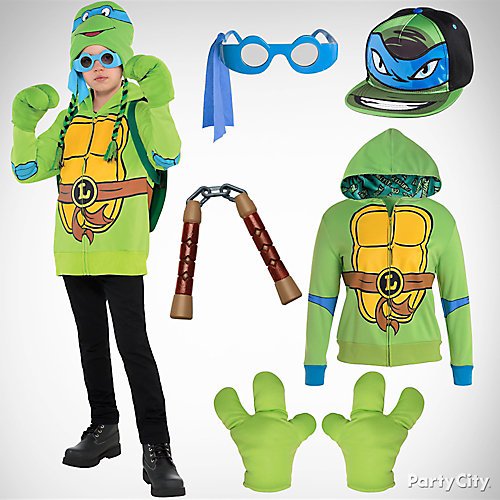 Idea 9: Turtle-y awesome TMNT costume, dude!
Show off your turtle 'tude in a costume that shell-ebrates TMNT! To transform into a turtle just throw on a Leonardo hoodie and green gloves and grab a cool Peruvian hat, some Leonardo shades and nunchucks. Ninja cool!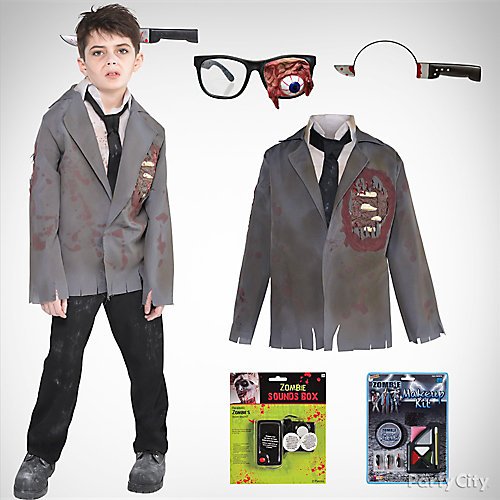 Idea 10: Wear a flesh-eating zombie costume!
You're dead so this knife doesn't even hurt! Join the walking dead in your tattered jacket with open wounds. Wear some deathly white makeup to look like you crawled out of a grave. Find your ideal undead look by checking out all Zombie Costumes. Brains...brains...