Tomato Soup and Grilled Cheese Stars Idea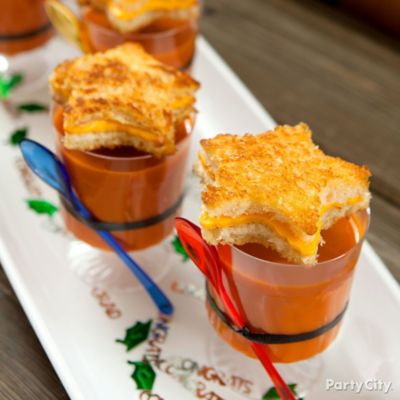 Mini tomato soup + sandwich stars = yum!
Treat your star student and party guests to a class-act appetizer! Everyone will be WOWed by these mini tomato soups with their own tiny spoon tied on with some ribbon. Make a delicious pairing with sandwich stars cut out from grilled cheese sandwiches using a small star cutter.