Tie Dyed Cutlery Idea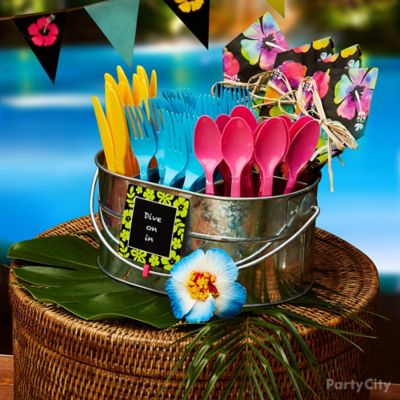 Eat up this tie-dyed look!
When the food comes out at your luau, you can bet that your guests will be more than ready to dive in—so make sure to have colorful cutlery at the ready. Place a mix-and-match batch of utensils—forks, spoons and knives—in a tin bucket, and for a tropical twist, make the cutlery match the vivid tie-dyed colors of neon paradise napkins. Add a luau theme chalkboard sign with your own clever phrase like Dive On In so your guests will know immediately what to do—dive in!